Actor Johnathon Schaech Plays the Betrayer in "Judas"
Annabelle Robertson

Entertainment Critic

2004

3 Mar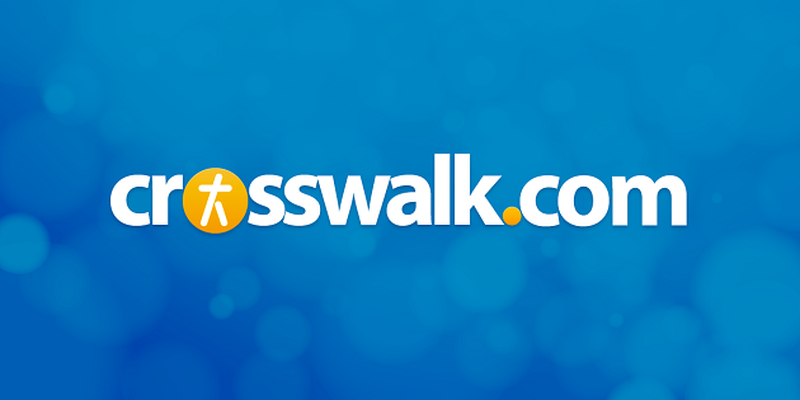 What sort of rules should govern Christians as they seek to play roles in theatre and film? Is it acceptable to portray any character at all, or are some parts simply too evil? And if so, what about the person who might be considered the most evil of all, the man who betrayed Jesus Christ?
ABC's upcoming television film, "Judas," explores just that concept. And for actor Johnathon Schaech, 35, his decision to play the lead of Judas Iscariot has provoked a lot of discussion.
"Judas is a great role and nobody's ever told this story," Schaech said. "But I was surprised to discover how much tension even his name brings up for a lot of Christians."
After hearing that Schaech had accepted the part, several people expressed shock.
"'You're going to play the betrayer?' said a friend. I told him, 'Yeah, I think it's important to tell his side of the story.' And he said, 'He doesn't have a side of the story," Schaech said.
"I couldn't believe it," he continued. "This man was so blocked off to that side of the story. But Judas needed forgiveness. I get that. I love playing the bad guy and giving him a heart and a reason for what he did. I've made mistakes for some of the things that I've done and the people I've hurt."
It is that need for forgiveness, Schaech added, that convinced him to play the part. "Somebody out there needs to hear that," he said.
Although he has yet to hit the upper echelons of the Hollywood hierarchy, Schaech is no stranger to film. He's appeared in more than 30 movies and a handful of television shows. He played Winona Ryder's love interest in "How to Make an American Quilt," with an exit from a swimming pool that had female fans swooning over his Italian-American looks. He also played opposite Liv Tyler as Jimmy, the lead singer in the 1996 hit, "That Thing You Do!"
Schaech produced, directed and wrote the screenplay for last year's film, "Heroes," with Oscar-nominee Djimon Hounsou. His script for "Miserable Comforters," about a group of fanatical Christians from Texas, won best original screenplay at the New York Independent Film Festival in 2001.
Married to actress Christina Applegate since October 2002, Schaech was born and raised in Edgewood, Md. He attended the University of Maryland and was a member of the Lamda Chi Alpha fraternity, but dropped out of college during his junior year after taking drama as a general studies course.
"I've always been a storyteller," he said, "and I just got a feeling. I went out to L.A. to see what it was all about."
Schaech landed a modeling contract with the prestigious Wilhemina agency but continued to study acting. He worked on his craft every night, ignoring the social scene in favor of acting classes, plays and vocal coaching.
His dedication paid off. Soon, Schaech had an agent and a part in Franco Zefferelli's Italian-made film, "Storia di una Capinera."
It was the first of several coincidences that led Schaech to his role as Judas. Years before he met Schaech, Zefferelli had directed the six-hour epic "Jesus of Nazareth," which was hailed by critics as one of the greatest films ever made about the life of Christ.
Schaech, however, did not get along with the Oscar-winning director.
"He's Catholic, he's gay and he's hard-core," he said. "We didn't like each other at all."
The second coincidence about Schaech's current role is related to the other great movie made about Jesus - the one playing in theatres now - Mel Gibson's "The Passion of the Christ." Schaech was bumped from the roster of "High Crimes" in favor of a higher profile actor named Jim Caviezel, who just happens to have been selected to play Jesus in Gibson's film.
"It's kind of funny that he ends up playing Jesus and I end up playing Judas," Schaech says, laughing. "But I wasn't ready to play Jesus, anyway. I'm not Jesus in my life right now. I still have too much to learn."
Schaech, who was raised a Catholic, credits his experience on the set of "Judas" with a spiritual high that has started him on a new path.
"I got to see Jesus in the flesh," he said. "Just listening to what Jesus was saying in that movie made me question a lot of things I grew up with. Jesus was all about love. So many other things can be diversions."
Executive producer Frank Desiderio of Paulist Productions hopes that the publicity generated for Mel Gibson's "The Passion of the Christ" will create a large audience when the movie airs on Monday, March 8.
"ABC has had this movie since the middle of 2002," he said. "And it's a good move to release it now. We're hoping that people who don't go to see 'The Passion' will go to see this, and that those who do go, will want to see this, too."
Desiderio serves as president of the Human Family Educational and Cultural Institute, which awards the prestigious HUMANITAS Prize to writers whose work in film and television not only entertains but also enriches the viewing public. He is also a Roman Catholic priest who serves the parish of Corpus Christi in Pacific Palisades, located in Los Angeles.
"Judas," which was filmed in Morocco, uses actors with American accents - something that has not yet been done with the story of Jesus. The language is colloquial, with a casual feel – including a few mild obscenities – that Desiderio hopes will be both realistic and accessible to viewers.
"We wanted to portray [the disciples] as rough and tumble characters," Desiderio said. "Especially Judas. But we also wanted people to recognize in our Jesus the biblical Jesus, and for people to hear [the words of the Gospels] exactly the way Jesus said them."
Schaech, for his part, hopes that the film will do exactly what Jesus did.
"Somebody will be sitting out there, sad about their life, thinking that it's not worth living," he said. "Hopefully this film will change all that. That's what I hope."

The two-hour, made-for-TV movie "Judas" airs on ABC, Monday night, March 8, 2004 at 9/8 C.T.  Click here for more information.
Photo © 2004 ABC, Inc./Bob D'Amico