Art and Mission Collide in ChristianCinema.com Co-Founder's Work
Christa Banister

Crosswalk.com Contributing Writer

2009

21 Sep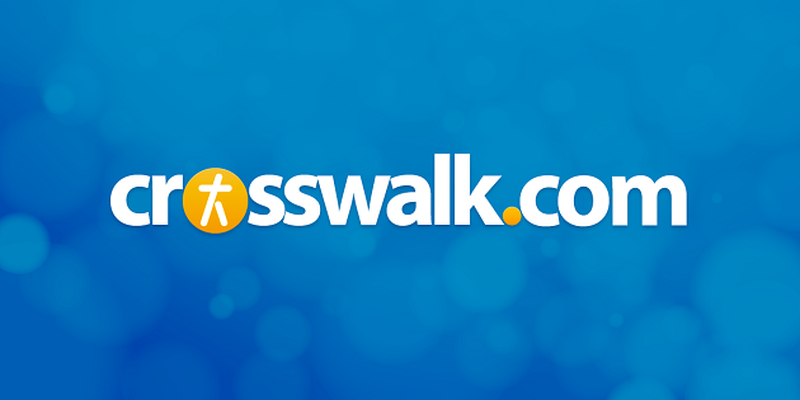 For many kids growing up in church, watching the requisite "Youth for Christ" video is just part of the whole youth group experience. But for filmmaker and co-founder of ChristianCinema.com Kevin Downes, a 30-minute "Youth for Christ" video was far more than a spiritual rite of passage. It was the beginning of a lifelong passion.
"I was in my early 20's when I acted in a 'Youth for Christ' film called The Crossing," Downes shares. "I not only loved every moment of making it, but when I was seeing how people would draw closer to Jesus by watching, well, I knew God had me in the right place, and I wanted to make films for the rest of my life."
Even with a clear sense of what he wanted to do with his life and ministry, Downes didn't pack up and move to Hollywood in search of his first break. Instead, the Theater Arts and Geography major decided to dive headfirst into the film business by making his first movie with a few of his closest friends and his brother, Bobby.
"We went out and made one called The Moment After on a shoestring budget with just a few crew people," Downes shares. "Once we finished, my brother and I knew that we had to develop our own distribution in order to release the film to the public, and we weren't quite sure how to do that. So 10 years ago now, we basically started ChristianCinema.com out of my brother's closet and my spare bedroom."
With Bobby designing and building the site, Kevin was in charge of shipping the movies to customers.
A decade later, things have progressed considerably. No longer the makeshift operation of its earlier incarnation, Downes says he's got "plenty of wonderful people" working for them now.
Movies with a Mission
Back when Downes was a teenager, he was inspired by inspirational, sports-related fare like Rocky 2 and Hoosiers because they "encouraged you to do better at whatever you're doing—to pick what you love and be the best of it."
And while Downes' films don't typically have that same sports motif, there's an element of that encouragement through every bit of entertaining he does.
"My goal is to make films that inspire and move the spirit. I also want to encourage people to love their neighbor through stories that examine the human spirit," Downes says. "We all have a story to tell, and I think the most inspirational story is the one that comes from the depths of despair and pain. Jesus' journey is the most inspirational story and certainly the benchmark.
With two very different films, now available for purchase at ChristianCinema.com, Downes explores different facets of faith on Mercy Streets and Six: The Mark Unleashed.
Imagination @ Work
After the success of Downes' aforementioned film debut, The Moment After, Downes' and Co. didn't rest on their laurels and immediately went to work on Mercy Streets.
A modern-day retelling of The Prince and the Pauper proposed by Downes' pal Jon Gunn, the flick features twin brothers who never knew each other and how eventually, they get mistaken for each other.
"The idea was to tell a story that illustrates the concept that not everything is what it appears to be, yet we wanted the brothers to inevitably learn more about each other," Downes says. "We wanted each of them to learn something about themselves through the journey."
Starring Julia Roberts' big brother Eric, a whiz in the role of a sinister bad guy, Downes enjoyed each and every moment that made the flick come together.
Drawing from his love of Christian music over the years, the fan of everyone from Michael W. Smith to Amy Grant to Rebecca St. James loved that his favorite artists' music were part of the movie. "To combine film and music has always been a dream of mine," Downes says. "And it was a lot of fun putting the work of artists you admire into your movie."
Then on the opposite side of the thematic spectrum, Downes and his filmmaking cohorts explored a apocalyptic motif for Six: The Mark Unleashed.
"The idea was to put our main characters, who are fish out of water into an environment where the ticking clock was being sped up all around them," Downes shares. "And then based on the information that was flying at them, what decisions would they choose to make that would impact them in the short term, and ultimately, eternally?"
Featuring Stephen Baldwin (Celebrity Apprentice, The Usual Suspects), Eric Roberts (Crash, The Dark Knight) and Jeffrey Dean Morgan (Taking Woodstock, Grey's Anatomy), Downes hopes that anyone who watches Six will be an encouraged in the midst of trials.
"No matter what is happening to someone, no matter how difficult or painful the circumstance, I wanted people to know that Jesus is right there for them with His arms wide open, desiring to draw us near to him," Downes shares. "Oftentimes, we get so distracted by our circumstances that we lose sight of God's love for us. Today, being a new dad to a four-month-old son, I feel like our films are a love letter that illustrates God's love for us."
What's Next?
Despite a growing collection of films to his credit, Downes isn't slowing down any time soon. In fact, he's currently overseas promoting what he feels is a "groundbreaking" effort in the faith-theme film arena, Like Dandelion Dust, which is based on a novel by Karen Kingsbury and stars Academy Award-winning actress Mira Sorvino (At First Sight, Mighty Aphrodite).
Already the winner of numerous jury and audience awards at major international film festivals, Like Dandelion Dust will is slated for release in the United States next Spring.
Downes says that two other films are also in post-production including To the Wall which features singer/actress Rebecca St. James, Stephen Baldwin and Candace Cameron Bure (Full House) and The Lost Medallion, a children's adventure story that was shot in Thailand earlier this year.



For more information about Kevin Downes or his films Six: The Mark Unleashed or Mercy Streets (now on DVD), please visit www.christiancinema.com.