5 Christian Movies on Netflix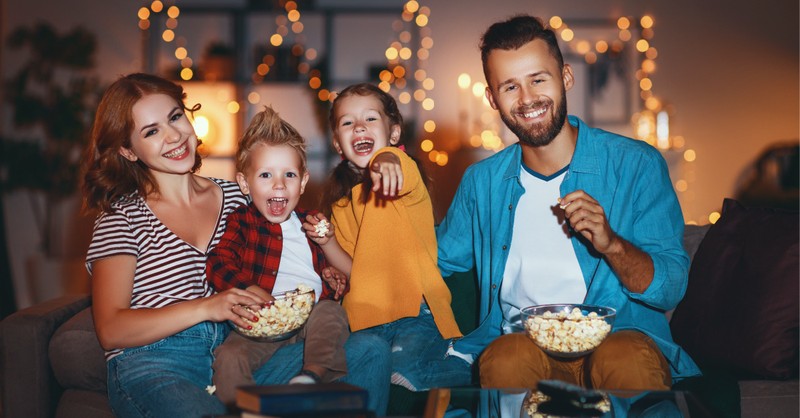 As Christians, we are called to a higher standard of what we put into our hearts and minds and responsible for what comes from our mouths and what is portrayed in our actions. It is so easy today to get caught up in mainstream media and sacrifice our values. We convince ourselves that the world is doing it, and perhaps other Christians are even doing it, which should make it ok. Right? Wrong. Our Lord expects so much more of us.
Do not be conformed to this world, but be transformed by the renewal of your mind, that by testing you may discern what is the will of God, what is good and acceptable and perfect. Romans 12:2
The Lord doesn't call us to guard our hearts against things in our world because He is a strict dictator, but because He loves us and wants to protect us; He wants us to protect ourselves. If we are filling our minds and hearts with violent, sexual, or evil content, we are filling our hearts and minds with things that don't please God. This can hinder our relationship with Him and keep us from glorifying the Lord in our everyday life. This doesn't mean we need to abstain from secular entertainment completely; we just need to be vigilant in filtering out what we choose to watch and what we choose to listen to. In proverbs 4:23, it says, "Above all else, guard your heart, for everything you do flows from it." Meaning watch over the entrance to your heart; the door is where things can enter your heart. Be careful about what you let in.
If we are filling our hearts and minds with things that are not of God or go against the truths of God, it will corrupt our hearts. This will ultimately lead to those things coming out of our mouths and being portrayed in our actions, shaping how we think about the world and how we present Jesus to the world. When we choose to fill our minds and hearts with these things, we can become desensitized to things that dishonor God and not even realize how damaging they can be.
For the mouth speaks what the heart is full of. Matthew 12:34
On the contrary, when we fill our hearts and minds with the goodness of the Lord through movies or stories that are edifying and uplifting, representing the truths of God, then we are building ourselves up and able to share Jesus to a lost and hurting world in a more profound way.
Let no corrupting talk come out of your mouths, but only such as is good for building up, as fits the occasion, that it may give grace to those who hear. Ephesians 4:29
In terms of movies, there are thousands to choose from and too many streaming services to count. The selection can be daunting, and we may find ourselves scrolling endlessly and finally picking something we may not really care about watching anyway—either that or just clicking off the TV and finding something else to do. Next time you are in the mood for a good wholesome movie, here are a few suggestions currently streaming on Netflix. These films are clean and, for the most part, portray God-honoring values.
1. Soul Surfer Rated PG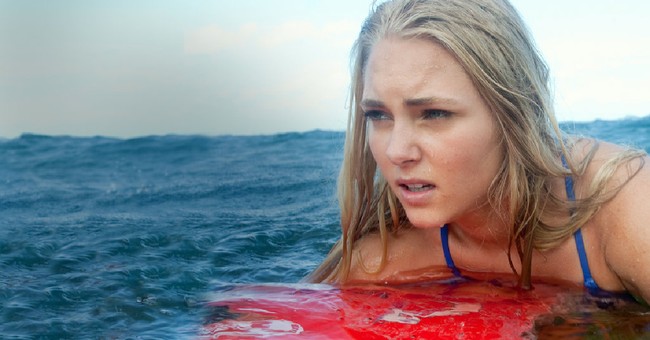 Photo credit: ©Affirm
This is the true story of Bethany Hamilton (AnnaSophia Robb), a gifted young surfer living in Hawaii. As a teenager, she is caught in the jaws of a shark, losing her arm. Devastated at the prospect of not returning to surfing, she resolves not to give up, despite her new challenges. She is encouraged and lifted by her parents (Helen Hunt and Dennis Quaid), who never leave her side. After the devastating Tsunami in Thailand in 2004, she joined a humanitarian trip to aid in restoration. She decides that she is going to use her tragedy for good. This is an uplifting story, one of hope and encouragement.
2. Mary Magdalene Rate R
Mary Magdalene (Rooney Mara) was a first-century woman who found herself betrothed in an arranged marriage. She has a life-changing encounter with Jesus (Joaquin Phoenix) and leaves everything behind to follow Him despite the cultural norms of the time. With Jesus and His other followers, she finds a place to belong and a sense of purpose. She is the only woman in the rag-tag group of disciples and finds herself at the center of the most profound movements of all time.
This movie only received a 44% on Rotten Tomatoes and was criticized for being more about Jesus than about Mary. However, this is a very moving film about a woman who finds Jesus and gives up everything to follow him. The R rating can be a deterrent, and the film is not suitable for young people; however, the violence is typical of what was the norm for the first century and what can be found in the Bible.
3. A Week Away Rated PG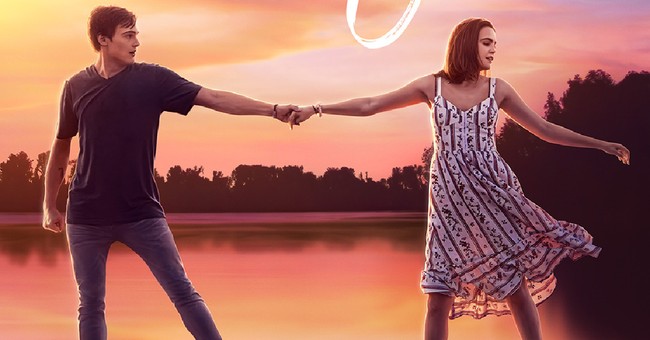 Photo credit: ©Netflix
This film is a Netflix original. A musical with a simple and sweet story about a Will Hawkins (Kevin Quinn) who finds himself in trouble with the law. He has the choice of going to juvenile detention or attending a Christian summer camp; he chooses the latter. He feels out of place and uncomfortable but finds acceptance and love with a camp-regular (Bailee Madison) as the summer progresses. This was the last place he expected to open his heart and find redemption. A Week Away is an easy watch with all the good feels.
4. The Resurrection of Gavin Stone Rated PG
This is the story of a former child actor Gavin Stone (Brett Dalton), who finds himself on the wrong side of the law after trashing an Illinois hotel room. He is sentenced to 200 hours of community service and is assigned to mopping floors at a local church. When he learns that the church is working on a lavish Easter production, he finds his way in and ends up being cast as Jesus Christ. He ends up falling for the director (Anjelah Johnson-Reyes), the pastor's (D.B. Sweeney) daughter, and is faced with a choice to make about his own faith. This film is lighthearted and straightforward—a feel-good watch to fill you up with all the warm fuzzies.
5. Blue Miracle Rated PG
Blue Miracle is a Netflix original film based on the true story of Omar ( Jimmy Gonzales), who runs a cash-strapped orphanage in Cabo, Mexico, with his wife Becca (Fernanda Urrejola).
When they fall on hard financial times and risk losing the orphanage, they are presented with the rare opportunity to compete in a renowned fishing competition. The winnings could save the orphanage. They are partnered up with a jaded fisherman, Wade (Dennis Quaid), who has two winnings under his belt but isn't excited about participating with a group of inexperienced youth. The story portrays difficulty and hopelessness but ultimately is inspiring and portrays a great faith in a God who does miracles.
All these movies portray God-honoring plotlines and stories. Even if God is not mentioned in a film but portrays Christian attributes, it's a win. Filling our hearts and minds with positive messages and watching as a family will lift you up and enable you to spread the love of Jesus to others. Watching movies where we see characters struggle but then ultimately overcome by the power of God will encourage our children and give them the strength and hope to push through hard things in their own lives.
Photo credit: ©Getty Images Evgenyatamanenko
Heidi Vegh is a writer, speaker, and ministry leader living in Gig Harbor, WA. She is a remarried mother of four, navigating the blended family life after the loss of her first husband to cancer in 2013. She longs to use her writing as a way to encourage others who have experienced loss and guide them on the road to healing. She contributes to her blog found at thebreathingmama.com, sharing stories and devotionals of faith stemming from her loss and healing, mothering, and her blended and complex family. She graduated from Southern New Hampshire University with a degree in Creative Writing and English and is working on her first book. Heidi is the Women's Ministry Director at Gig Harbor Foursquare and has a deep heart for sharing Jesus with women and encouraging them in their faith walk. When she is not writing she loves to travel, read, craft, and experiment in the kitchen. Visit her Facebook and Instagram (@mrsheidivegh) to learn more.