Critics' Choice: Top Movies of 2011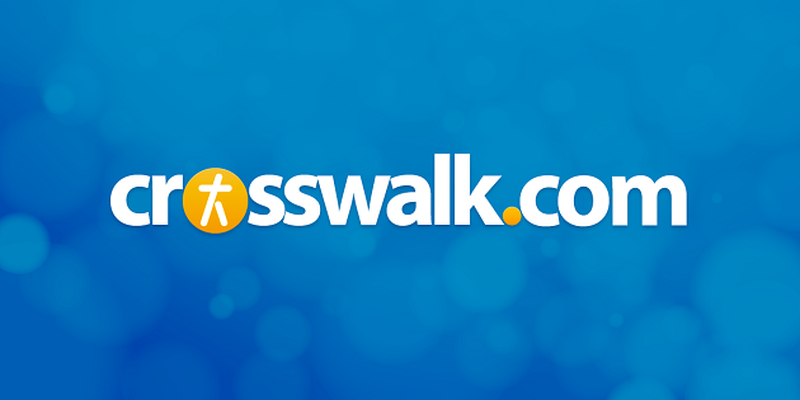 If you weren't a sequel and you didn't arrive with plastic-wrapped 3D glasses, was your cinematic success in jeopardy in 2011?

Maybe so, as the first seven films in the Top 10 films which ranked highest in domestic gross last year were sequels and/or released in 3D format: Harry Potter and the Deathly Hallows – Part 2, Transformers: Dark of the Moon, The Twilight Saga: Breaking Dawn – Part I, The Hangover – Part II, Pirates of the Caribbean: On Stranger Tides, Fast Five and Cars 2.

Rounding out the last three slots on the list of the biggest cinematic earners stateside were two superhero films and one reboot: Thor, Rise of the Planet of the Apes and Captain America: The First Avenger. These and hundreds of other releases helped to make 2011 the third highest-grossing year ever for film at the domestic box office.

So what can we learn from this? People must love their sequels, superheroes, reboots and 3D glasses. And, generally speaking, so do the editorial staff and contributing film critics at Crosswalk.com. But, as you'll see in our list of what we thought were the top movies of 2011, we also loved stand-alone dramas, independent, art house and foreign films, as well as family-friendly fare.

Our choosing was not easy and not done without careful deliberation. In the end, we feel that what we agreed upon as our list of the top movies of 2011 offers something for everyone. Additionally, we asked each contributing staff member and critic to offer a defense of one honorable mention that did not make our final "Top Movies of 2011" list.

PLEASE NOTE: We understand not every film is for everyone. We have different comfort levels with the portrayal of sin and potentially offensive content as shown in film. Please click on the links provided with each film for a more detailed evaluation of potentially objectionable material.

1. HUGO
Rating: PG (for mild thematic material, some action/peril and smoking)
Click here for the full review of Hugo.

"I'd imagine the whole world was one big machine. Machines never come with any extra parts, you know. They always come with the exact amount they need. So I figured, if the entire world was one big machine, I couldn't be an extra part. I had to be here for some reason."

The legendary Martin Scorsese once again proves himself a master movie-maker with this breathtaking homage to the birth of film and the power of good storytelling. Scorsese brilliantly weaves together several refreshing themes about finding life purpose to fashion the imaginative Hugo. The title character, twelve-year-old Hugo Cabret (Asa Butterfield), finds himself orphaned and living in the bowels of a Paris train station. Abandoned and scratching out a meager existence through theft, Hugo runs afoul of George (Sir Ben Kingsley), a toy shop owner who is much more than the simple shopkeeper he seems. Driven along by the desire to fix a broken mechanical automaton that his father (Jude Law) left behind following his accidental death, Hugo learns about the life and family of George, while also unraveling the secrets surrounding his own life. With an intricately layered and beautifully rendered story, Hugo poignantly wrestles with the deep emotional question of life purpose and as such is our pick for the best film of 2011.
2. THE HELP
Rating: PG-13 (for thematic material and language)
Click here for the full review of The Help.
Forget that "the book is better," and forget the lawsuit against author Kathryn Stockett. Crosswalk's review of The Help, a tale about the hardships of black nannies and maids in 1960s Mississippi, was our most-read review of the year, and with good reason. Try to find a performance that doesn't stand out in this important film, including what has to be the best villain among our Top 10 movies, Bryce Dallas Howard's ("Two-Slice") Hilly Holbrook, a woman so racist she can't even see the disconnect between raising a few dimes for African children's hunger and the hunger for equality of her African-American neighbors. The best line in the movie is up for debate among many, but when Viola Davis's Aibileen tells Octavia Spencer's frightened Minny, "We ain't doin' Civil Rights; we just tellin' our stories," the truth comes pounding home. Telling our stories takes courage. Telling our stories creates change. Our stories are all at once frightening, funny, embarrassing, and sad, but they bring light to dark places. Emma Stone is excellent as young journalist Skeeter Phelan, the catalyst who draws a line between the cowardly and the courageous by risking relationships with family and former friends in favor of the truth. And we haven't even gotten around to mentioning breakout star Jessica Chastain, who was omnipresent this year (The Debt, The Tree of Life, Take Shelter).

3. MONEYBALL
Rating: PG-13 (for some strong language)
Click here for the full review of Moneyball.

You don't have to be a baseball fan or a sports movie fan to appreciate a good underdog story like Moneyball. In 2002 Billy Beane (Brad Pitt), general manager of the Oakland Athletics, decided to test a new approach to the game of baseball. Given that a smaller team like the Oakland A's could not seem to compete with the enormous budgets of larger teams, like the Boston Red Sox or the New York Yankees, Beane comes upon a new idea. Leveraging statistics with an unheard of intensity, Beane goes out looking for players who established baseball thinkers have given up on, but have an impressive undervalued attribute. In doing so Beane stands up to fierce opposition to his new way of thinking and challenges the traditions of how the game is best played. "I know you are taking it in the teeth," one baseball executive tells him, "but the first guy through the wall . . . he always gets bloody . . . always." Moneyball is ultimately the story of how one man with a new idea and an intense determination to succeed can do more than just win, but change the way people think. It is also a well-acted, expertly-crafted lesson in the importance of finding value in people whom "experts" have overlooked.


4. OF GODS AND MEN
Rating: PG-13 (for a momentary scene of startling wartime violence, some disturbing images and brief language)
Click here for the full review of Of Gods and Men.

Should you stay or should you go? It's what you would ponder—even agonize over—if you were a French Cistercian monk and were threatened by fundamentalist Islamist terrorists taking over the impoverished Muslim community around you. And it's the question eight monks living in Tibhirine, Algeria, asked themselves in this subtitled, slower-paced film which won the Gran Prix at Cannes in 2010 and is loosely based on actual events that took place in 1996 in the northwest African country. Led by Christian (Lambert Wilson), the monks live quiet, yet charitable, lives as they reach out to those less fortunate by offering free health care from the monastery's community clinic. Scenes of brothers in the religious order gardening together, selling their produce at an open-air market and breaking bread with one another are intermixed with solemn services where liturgy is read or sacred songs and chants are heard. The tension continues to rise as the inevitable decision looms on the horizon: to stay or go. Do the monks hold fast to their calling in Algeria? Do they leave the community of desperate people who rely on them so greatly and go back to France? And even so, is there really anything to go back to? Or do they stay, come what may? Of Gods and Men will cause viewers to ponder their own lives and devotion to God in their obedience to what he has called them to do—come what may.


5. THE DESCENDANTS
Rating: R (for strong language including sexual references)
Click here for the full review of The Descendants.

"What would you do?" That's the question that confronts the viewer at every turn of Matt King's (George Clooney) journey across the Hawaiian Islands. An early voice-over lets us in on the fact that, despite what we mainlanders tend to think, all is not "paradise" for the year-round residents of the 50th state. The scenery may be breathtaking, but trials and tribulations make it hard for us to breathe wherever we live. The challenges Matt must wrestle with include: a comatose wife who may not awaken; a mouthy (caution: language!), belligerent teen daughter; an impressionable younger daughter; a smack-to-the-face revelation of his wife's pre-boating-accident associations; and a real estate trust regarding a huge, pristine parcel of family land, the sale of which could impact the entire island of Kauai, for better or worse. A crusty, never-liked-you-much father-in-law and a clued-out, surfer dude friend of the eldest daughter add to the tension. Clooney embodies the role of the mid-life "Haole" native, rising, if not to level of hero, then at least to that of respectable man who proves capable of handling, with maturity, far more than his daughters dared to imagine. Matt's decisions are difficult, but as the road twists and turns, each one feels right, making this Alexander Payne (Sideways) Golden Globe winner a cathartic tragi-comedy.

6. SUPER 8
Rating: PG-13 (for intense sequences of sci-fi action and violence, language, and some drug use)
Click here for the full review of Super 8.

Steven Spielberg and J.J. Abrams join their wonder-twin powers and activate in this sci-fi, adventure, coming-of-age mash-up set in 1979. Under Spielberg's executive producer umbrella, Abrams directs a story focused on six young teens in middle America who are making a zombie movie with their Super 8 camera. But one night, after sneaking out of their houses to shoot down at the local railroad depot, something unexplainable and unimaginable happens: a catastrophic train wreck in a scene that looks like the apocalypse may not be too far away. The military quickly moves in to investigate, and soon it's becoming more and more apparent that some kind of creature was on that train and is now wreaking havoc and taking lives (human, canine and otherwise) all over town. For Spielberg fans of Close Encounters of the Third Kind, E.T. or even The Goonies, you won't be disappointed as the flavoring is much the same here—especially as viewers will be glued wondering "if" and "when" they'll catch a glimpse of the mysterious creature. Inclusion of late '70s music, icons and other pop culture references will also delight those who were coming of age just before the Reagan era (old-school Walkmans, Kodak film or walkie-talkies, anyone?). Thankfully, the film balances out the sci-fi scariness with character-driven moments, as viewers are invited into the inner lives of young filmmakers Joe—a 13-year-old boy who has recently lost his mother and has a difficult relationship with a still-grieving father who also happens to be the local deputy sheriff—and Alice, who's dealing with her own father issues as the daughter of a dad who's got his own problems, drinking and otherwise.


7. MIDNIGHT IN PARIS
Rating: PG-13 (for some sexual references, language and smoking)
Click here for the full review of Midnight in Paris.

While Woody Allen's films are still probably more of an acquired taste as far as the masses are concerned, leaving New York for Europe, and in this case, Paris, has really done Woody a wonder of good. Unlike 2005's spectacular morality tale Match Point, Midnight in Paris is decidedly lighter in the lessons department, but in this case, that's fine by us. Exploring themes of nostalgia, the snobbery that often results when people think they're intellectuals and the joys of living off the beaten path, Midnight in Paris has stunning cinematography, a delightful score and surprising turns from actors (Owen Wilson, Rachel McAdams) who get to showcase new sides of themselves now that they aren't starring in a mainstream comedy. And for anyone who loves the authors of the roaring '20s, it's downright entertaining to watch a wandering writer like Wilson's character cross paths with Gertrude Stein, Ernest Hemingway, F. Scott Fitzgerald, and of course, Scott's slightly loony wife, Zelda.


8. THE TREE OF LIFE
Rating: PG-13 (for some thematic material)
Click here to read the full review of The Tree of Life.

Grace vs. Nature. The core conflict at the heart of Judeo-Christianity is explored here with beauty and poetry and stunning visual artistry. Far from mainstream, its philosophy-and-memories-over-narrative approach isn't for everyone (and will bore those looking for an "entertainment" or find its loose structure impenetrable). But for those who are prepared to think and contemplate (especially on multiple viewings). The Tree of Life pushes the boundaries of what cinema can be, but then that's par-for-the-course for writer/director Terrence Malick (The New World, The Thin Red Line).


9. WIN WIN
Rating: R (for strong language)
Click here for the full review of Win Win.

Temptation, moral failure, admission of wrongdoing: These aren't the usual elements of comedy, but in writer/director Tom McCarthy's sweet, funny and pitch perfect Win Win, they come together in a surprisingly affecting way. Lawyer and high-school wrestling coach Mike Flynn (Paul Giamatti) sets himself up as legal guardian to an aging client, Leo (Burt Young), justifying the move as being in the client's best interest. But Flynn is only interested in the additional income that comes with his designation as Leo's guardian. Until, that is, Leo's troubled grandson Kyle (Alex Shaffer) shows up, complicating Flynn's scheme but pushing him to think beyond his own troubles and to consider the obstacles others might be facing. The 2009 film Up in the Air was lauded for tackling the consequences of layoffs in a bad economy. Two years later Win Win shows another side to the recession: How economic desperation can force a family man to journey down the wrong path, and then find a way to get back on the right track. Win Win is a story of a man who makes a mistake, then finds a way forward by coming clean and doing right by those in need. It's a Win Win all around.

10. THE MUPPETS
Rating: PG (for some mild rude humor)
Click here for the full review of The Muppets.

It's time to play the music. It's time to light the lights. It's time to recognize this film for the way you float through it with a stupid smile plastered across your face. The joy to be found in The Muppets is less about nostalgia for bygone, "better days," and more about how the tried-and-true is still here, it never left, and it still works. It's madcap, and self-aware of its ridiculousness ("This is going to be a really short movie" deadpans the delightful Amy Adams when Kermit is reluctant to get his old gang back together). It doesn't bother much with plot, the constraints of geography, or the logic of love between a frog and a pig (even poking fun at itself for all three). What it does do is ENTERTAIN in a way we haven't seen in a long time. There's a strong subcurrent of emotion implying that the numerous stars who have come on board for bit parts share a longing to reach people with corny jokes, song-and-dance, and real feeling as opposed to raunch and cynicism. Chris Cooper stars as an evil oil baron who has forgotten how to laugh, if he ever could (he instead mouths the words "maniacal laugh" when he hatches his schemes), and who would replace The Muppets with edgier, tougher, more modern doppelgangers called Moopets if he gets his way. The way the Muppets pull together, try, fail, yet still succeed in the end is glorious. We defy anyone who was a fan of the original show or movie not to get a little verklempt when Kermit's banjo plays the first few notes of "Rainbow Connection."

HONORABLE MENTIONS

Each member of the Crosswalk.com voting panel has offered a brief defense of one film that did not make our final "Top Movies of 2011" list.

We Bought a Zoo
Christa Banister, Crosswalk.com Contributing Writer

Even with Cameron Crowe co-writing and directing the project, I didn't exactly have high hopes for We Bought a Zoo. In a word, it looked sappy and downright unwatchable, even with a few cool points courtesy of the vintage Tom Petty song prominently featured in the trailer. But Crowe, being Crowe, he had just the right finesse with the story of a recently widowed father who decides that city life isn't right for him and his two kids any longer. So instead of high-tailing it to a simple country house, they buy a zoo instead, and that's when things really get interesting. Aside from the inevitable shenanigans involving the care of wild animals, it's the scenes where Matt Damon's character is missing his wife that hit you the hardest. It's, perhaps, one of the most meaningful, real portrayals of grieving I've seen in a good, long while.


Kung Fu Panda 2
Ryan Duncan, TheFish.com Editor

Sometimes, a movie sneaks up on you. DreamWorks' original Kung Fu Panda was a fun movie by all accounts, but in the end proved largely forgettable. Imagine our surprise when we find out a sequel is on its way and that said sequel turns out to be pretty good. Kung Fu Panda 2 is worth watching for a number of reasons. For starters, the animation in this movie is pretty impressive, to the extent that Pixar should start paying attention. Then there's the martial arts action that audiences will be sure to enjoy, plus an abundance of humor for children with a few veiled jokes aimed at adults to round things out. (Did you know Master Croc was voiced by Jean-Claude Van Damme?) For a movie about Kung Fu animals, this DreamWorks creation also has some pretty poignant moments. Watching Po (voiced by Jack Black) relive the story of his childhood will strike a chord with viewers, particularly for anyone who has adopted a child or themselves been adopted. We also have to give credit to Gary Oldman for providing the voice for the movie's villain, Lord Shen. Who knew a peacock could be menacing?


The Adventures of Tintin
Christian Hamaker, Crosswalk.com Contributing Writer

You've heard the rap on motion-capture technology, used in films like The Polar Express: The characters don't look realistic. They have "dead eyes." They don't convey emotion. Director Steven Spielberg and producer Peter Jackson have conquered those problems with The Adventures of Tintin, a rollicking adventure based on the popular comic-book character. The characters aren't deep, but the movie is so filled with visual thrills and treats—and the promise of more Tintin adventures to come—that to dwell on such matters seems almost churlish. Watching The Adventures of Tintin is a blast—a hopeful sign that movies made in a spirit of fun, and without any pretense to seriousness, can still deliver a delightful experience on the big screen. Don't be surprised if, in reaching for points of comparison to Tintin, you find yourself thinking of Spielberg's great Raiders of the Lost Ark, a film with an adventurous spirit that Tintin shares. Tintin shows that Spielberg still hasn't lost his boyhood sense of wonder. He's made one of the most adventurous, entertaining films of the year, demonstrating that, sometimes, they do make 'em like they used to.

War Horse
Jeffrey Huston, Crosswalk.com Contributing Writer

A truly old-fashioned epic, as if pulled from the Hollywood archives of the 1930s. For that very reason it may play as overly-sentimental to some—especially those predisposed to dog Steven Spielberg for being overly-sentimental—despite some truly harrowing battle scenes (horses stampeding through a forest filled with gunfire literally took my breath). But if you're a fan of classic Hollywood as I am (and director John Ford especially, to whom this entire film plays as homage), you'd be hard-pressed to find a more satisfying and moving theatrical experience from 2011. Very few directors throughout film history—Frank Capra, Cameron Crowe—have made sentimentality a legitimate strength rather than a crutch; Spielberg is one of the few. It's exactly that strength he displays here, and does so across a grand cinematic landscape.


Sherlock Holmes: A Game of Shadows
Laura MacCorkle, Crosswalk.com Senior Editor

Those who enjoyed the gritty playfulness in look and feel of 2009's Sherlock Holmes won't be disappointed in the 2011 sequel, A Game of Shadows, in which director Guy Ritchie continues the mystery-solving adventures. Robert Downey Jr. and Jude Law return in their delightful roles as Sherlock Holmes and Dr. John Watson respectively. The chemistry between the two results in just the right amount of je ne sais quoi in a storyline which now finds Watson on the eve of his wedding to Mary, adding a new wrinkle to the close friendship and working relationship of the kooky detective and his buttoned-up sidekick. But before Watson and Mary can have a proper honeymoon, Sherlock interrupts their trip on a fast-moving train and whisks Watson off (for his safety, of course) and away from the "Napoleon of Crime," Professor James Moriarty, who is connected to a rash of international murders and bombings. Moriarty, played deliciously and devilishly by Jared Harris (son of the late, great Irish thespian Richard Harris), wants to get to Holmes and Watson and silence them before they can get to him, but not without a little game-playing ( a round of outdoor chess in the falling snow, among other things) thrown into the mix. The same grainy coloring and slo-mo, stylized martial-arts scenes are utilized in Shadows, while the visuals of Holmes' meticulous schematics and flash-forward predictions of how an action sequence will actually play out, followed up by the actual fights in real time, continue to be thrilling and captivating to watch.


Mission: Impossible - Ghost Protocol
Shawn McEvoy, Crosswalk.com Managing Editor

It's exciting, truly edge-of-your-seat stuff (give Dubai's Burj Khalifa skyscraper a supporting actor nod, please). It's not as difficult to follow as many spy thrillers. It's . . . clean! And did we mention exciting? If our list, like Spinal Tap's amp, went to 11, then this fourth installment in the Mission: Impossible franchise would have made the cut. Tom Cruise, at age 49, pulled off the stunts, including the most important one: bringing Brad Bird (The Incredibles) on board to direct. Bird manages to give Ethan Hunt's disavowed IMF team great chemistry, and makes a plot that could have gone to either extreme of convoluted or cornball believable instead. Gadgetry, technology, and best-laid plans fail often and fail spectacularly here, leaving our heroes with only their wits, training, trust in each other, and will-to-act in order to save the world from nuclear war. Our only complaint? Josh Holloway, a.k.a. Sawyer from LOST, doesn't have a bigger part.

Contagion
Stephen McGarvey, Senior Director, Editorial & Brand Development

A good film doesn't always have to be profoundly moving to be a good film. As far as well-crafted thrillers are concerned, no film was more excitingly ominous than director Steven Soderbergh's underappreciated Contagion. Eschewing the spectacular special effects and elaborate stunt sequences typical of disaster movies, Contagion tells the story of a worldwide pandemic relying almost solely on a fantastic script and incredible acting talent. Soderbergh deftly makes the commonplace activities of daily life threatening in the extreme, as experts and outsiders deal with a new disease seemingly taking hold of the world. It's easy to imagine yourself as one of these well-drawn characters watching the fundamental assumptions about society fall apart. Weaving together the events of several different plotlines and story arcs, Contagion shines as a story of ordinary people dealing with crisis and panic.


A Separation
John Sizemore, Crosswalk.com Contributing Writer

How does a marriage dissolve after fourteen years? Hollywood gives answers that seem more familiar (one supposes) to Hollywood writers than they do to most of the millions of Americans who divorce each year: adultery, midlife crisis, and simple boredom. Simin and Nader, the couple at the center of A Separation, have none of these problems. Simin doubts that her husband still loves her, and Nader resents having to prove his love to Simin. But these tiny, malignant cells, nourished by pride, manipulation, and small deceits, divide and grow, eating away at the couple's marriage until there seems no way to save it. A crisis follows, which must either save their relationship or destroy it utterly. A Separation is the best film of 2011 because it is the only film of 2011 to gracefully tell a simple, but important, story. Every character is memorable, sympathetic, and believable. Here and there, the narrative defies the audience to choose a side, tricking us into thinking that one character or another is truly the villain. Just when we're tempted to believe that it's all sorted out, though, the story widens to show us that our villain was acting reasonably, even charitably, under the circumstances. The result is a challenging, emotionally wrenching experience that one cannot watch passively.

---

Faith on Film in 2011
Shawn McEvoy, Crosswalk.com Managing Editor
At the beginning of 2011, we began to see articles coming across the newswire from film festivals mentioning how faith was going to be a trending topic in movies this year. And indeed, two of the films in our Top 10—Of Gods and Men and TheTree of Life—are very much about belief, the first in a much more concrete way, the second via the more abstract. Furthermore, in The Help one will find scenes of biblical preaching and church community, and in Hugo there are several meaningful quotes about our purpose in this world that will ring true to a Christian ear. But the faith-in-film train made several other stops along the way this past year, and we would be remiss not to make some mention of them.
First, there were the ones you heard of, the ones you may have seen, the ones that were the most up-front about Christianity, beginning with Courageous. For some Crosswalk readers, this may have been the only film you saw in theaters this year. And you sure let us know how disappointed you were that we didn't give it our most glowing review. But the Sherwood Pictures folks have improved with every new installment, and we wholeheartedly appreciate that cinematic art is being produced by Christians, whether it grabbed us personally or not. Beyond Courageous, Soul Surfer, Machine Gun Preacher and There Be Dragons were all based on three very different testimonies of three very different believers.
Then there were the ones you may have missed, that either passed so quietly or were independent films that didn't receive a lot of fanfare, but which still dealt with faith in one way or another. In The Way, Martin Sheen plays the role of a father who is finishing the job of walking "The Way of Saint James" in Europe for his departed son. Eternal lessons of life and a journey of faith are at the heart of the golf-centric movie Seven Days in Utopia. Tyrannosaur features an unemployed, angry widower with a drinking problem who meets a Christian worker at a charity shop, a respectable, wholesome woman who seems to be his guardian angel. Martha Marcy May Marlene is a psychological thriller about a woman trying to live a normal life after fleeing a cult. And Salvation Boulevard, starring Pierce Brosnan and Greg Kinnear, is a satire about a charming evangelical preacher in a small Western town who, sadly, may have ulterior motives (fittingly, this last entry received the worst reviews by far of all the films in this paragraph).
Not every film about faith is worth seeing, but when faith is present in a film it both sparks conversations and is there because conversations are already happening. Here's hoping we see more of it in 2012.


To read more movie reviews of the latest films hitting theaters, please visit Crosswalk.com's Movies Channel here.