CrosswalkMovies' Top 10 Films of 2013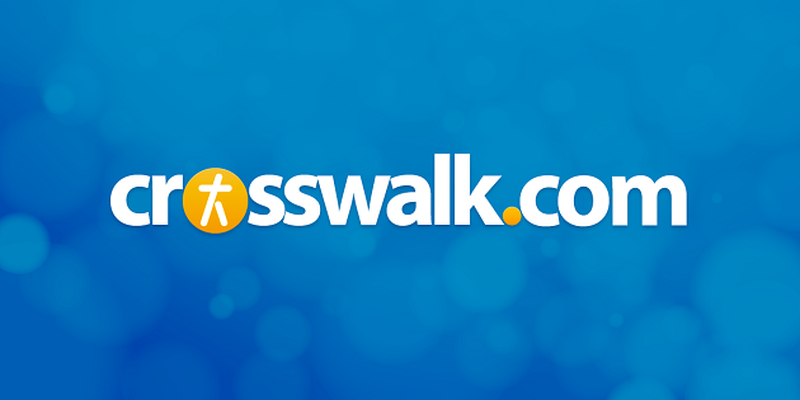 Movie reviews for a Christian audience from a Christian perspective are just a fraction of what we do here at Crosswalk, where our mission as an online Christian living magazine takes on all aspects of a believer's interaction with the world around us.
But compiling this article every year might be our favorite project of all. Why? Well, it gives us a chance to experience stories. To compare notes, and discuss differences. To unearth nuggets of Our Great Story in the art of others. To laugh, cry, and think. And sometimes, yes, to pray... for forgiveness and healing from our past (see 12 Years a Slave)... for courage to live (as in The Secret Life of Walter Mitty)... for help in maturing (kinda like The Way, Way Back)... for a more Christ-like heart within us (such as the one displayed by the title character in Philomena)... for the will to act (see Prisoners)... for love to be the answer (ala Mud)... or even to have the awful taste of what we just digested expunged from our mouths (yes, sometimes we see films like The Family or Beautiful Creatures so you don't have to).
We know not every film is for everyone. Art is subjective, and can be subversive. And just because we are proud to name a difficult, heavy film like 12 Years a Slave our Movie of the Year for 2013 does not mean we believe it is appropriate for all audiences. As always, please remember to read our reviews (or those of other reputable Christian review sites) for cautions and disturbing elements before deciding what to watch and what to skip.
And now, without further ado, we present Crosswalk.com's Top 10 Films of 2013...
10 THE HOBBIT: DESOLATION OF SMAUG
Here because: ...we named last year's installment, The Hobbit: An Unexpected Journey, our movie of the year for 2012 for themes like the value of home, never underestimating others or ourselves, leaving our comfort zones, and how darkness is kept at bay not through might, but everyday kindness. As the middle section of (in Peter Jackson's world, anyway) a 3-part story, however, Desolation of Smaug is naturally lighter on exposition and themes, and heavy on action. Still, our story is moved along in exciting and creative ways that entertained audiences of all ages. This December's finale will cement Jackson's legacy with Tolkien's material for better or worse.
From our review: "Excess can still be felt in this second chapter... but the bloat is gone... It's still Lord of the Rings-lite, though darker than its Hobbit predecessor, nevertheless standing out as a premium Hollywood entertainment that can still teach other blockbuster lit-franchises a thing or two." ~Jeffrey Huston
See also:
Crosswalk's Video Movie Review of Desolation of Smaug
How The Hobbit Can Help Us Understand the Sin of Greed
Comparing Biblical Prophecy to Middle Earth Prophecy
Here because: ...it's the rare suspenseful kidnapping/revenge drama that comes at the problem from the perspective of an outwardly Christian character. This unique twist gives Prisoners two interesting stories to follow - the relentless pursuit of both Jake Gyllenhall's police detective and Hugh Jackman's grieving father, as well as the question of what will shake our faith and turn our concept of morality upside-down. Director Denis Villeneuve adds a layer of moody atmosphere that helps turn Prisoners into the type of film you don't forget.
From our review: "What sets Prisoners apart from most other revenge dramas is its explicit religious imagery and language... [It's] a story of human pain and loss, and of how we respond to the temptation to carry out our own ideas of justice. Prisoners puts the audience through the wringer, but it doesn't leave them wallowing in darkness and depravity. Instead, it reminds us that God looks out for the helpless." ~Christian Hamaker
Here because: ...the supporting cast and exceptional script elevate this movie above standard coming-of-age fare. It's tough to watch Steve Carell play an insufferable jerk, but his surprising skill in the role gives the growth of the angst-filled teenage Duncan a triumphant feel. The show is stolen, however, by Sam Rockwell and Allison Janney, whose performances in this feel-good story set in a world of waterpark fun slides should not be missed.
From our review: "Sam Rockwell... is the film's highlight. He's cool, clever, and despite his rule-breaking swagger also has the nurturing inclination to take Duncan under his wing... Rockwell is fantastic, very entertaining... The other breath of fresh air here is a resorting neighbor played by Allison Janney. She arrives like a gregarious whirlwind – laughing, joking, teasing... and always speaking her mind... She's a real hoot, and a welcome spice." ~Jeffrey Huston
See Also: Crosswalk's Video Movie Review of The Way, Way Back
7 MUD
Here because: ...the theme of Love is such a driving force in the film. This pleasant surprise from last April was a big part of 2013's "McConnaissance," the year we saw Matthew McConaughey find his serious acting chops again (and it's a much easier film for sensitive eyes to take in than Dallas Buyers Club, for which McConaughey is nominated for Best Actor). Mud is a more serious, more-at-stake coming-of-age story than The Way, Way Back, in which 14-year-old Ellis is on the brink of believing either that love conquers all, or is a complete sham. His conflict is embodied by McConaughey's titular drifter, who himself is going through a telling crisis brought on by, well, love.
From our review: "Like Mud himself, this film both fascinates and provokes, proving itself a very effective thriller that boasts qualities both literary and cinematic. Like Ellis, we long for love to prevail even when everything says that's a naïve and foolish notion. And like any coming of age story, the loss of innocence is unavoidable. When it happens, people end up concluding one of two things: either Love fails, or humans do. If you believe the former, you're bound for bitterness. If you believe the latter, you'll open yourself up to grace." ~Jeffrey Huston
6 THE SECRET LIFE OF WALTER MITTY
Here because: ...there are few films more tailor-made for an audience like ours, which asks for positive, uplifiting, universal themes under the banner of a PG rating. Ben Stiller directs and stars, but fills a role much different from that of his younger self. His Walter Mitty is a daydreamer who, through having to take on responsibility from an early age, has forgotten to go out and live. But it's through leaving his comfort zone that Walter discovers life and love can be found in both the grandiose adventure and the everyday moment, but never inside our own heads.
From our review: "Deals with serious themes but manages to stay light enough on its feet that any moments of heavy-handedness are forgivable. In its exploration of duty and responsibility versus adventure and excitement, the film opts for a both/and option rather than an either/or choice... This is a generally sweet-natured, enjoyable film that doesn't crassly insert crude humor or excessive foul language to garner a more restrictive rating. It's earnest and kind." ~Christian Hamaker
See also: Crosswalk's Video Movie Review of The Secret Life of Walter Mitty
Here because: ...not only is this one of the few films that will make you laugh, cry, and take you on a journey complete with tales-from-the-road and a mystery to solve, but Philomena does all this amid a world-class performance from Judi Dench and a central theme of religious belief. All of the above combine for one of the most all-around satisfying movie watching experiences in recent memory... especially if you're a mom.
From our review: "Just when it seems this will be yet another liberal prosecution of religion, it gives equal credence to and a sincere expression of Philomena's faith. This film is as much an indictment on the sins of the Church as it is the cynicism of the agnostic. It has an honest eye... making deliberate references to nuns who were as Christ-like and compassionate as others were cruel... To join such a person [as Philomena] on her most vulnerable journey is an inspiring, courage-building experience." ~Jeffrey Huston
See also: Crosswalk's Video Movie Review of Philomena
Here because: ...it's a film only the most cynical of non-Disney fans won't love. Tom Hanks captures the unfailing optimism of Walt himself, while Emma Thompson as P.L. Travers - the creator of Mary Poppins - is a revelation as a toughened British woman within whom resides a wounded little Australian girl. The story teaches a lesson in line with Disney philosophy: that there is a child in all of us who needs to believe in miracles and wondrous possiblity again.
From our review: "[Emma] Thompson... winds up stealing this show. If it wasn't for her decidedly sharp edges... the movie might not be palatable [because] it's the sugar in this film - not the medicine - that wouldn't go down without Thompson's performance... There's... plenty that's praiseworthy about this film. The underlying message of unconditional love for the undeserving—the very portrait of grace that's at the center of every Christian's story—is alone a theme worth celebrating again and again." ~Christa Banister
3 FROZEN
Here because: ...it might just be the 'most Christian' of all our favorite films this year. Frozen has everything you'd expect from an animated Disney movie, and more (literally). Instead of one princess, we get two. Instead of being helpless, they're quite empowered. Instead of being saved by romantic love, the day is saved by an act of selfless love. Throw in Broadway-quality songs and an adorable sidekick, and you have the recipe for a film with staying power that offers something for the whole family.
From our review: "Jennifer Lee is the first woman to direct (with Chris Buck) an animated feature made and produced by Walt Disney Animation Studios. What took them so long? Maybe she's the reason behind all the deep messages in Frozen..., [such as] the big message that love can thaw the coldest heart (with a nice twist that it's an "act" of love and not merely a feeling of it)." ~Susan Ellingburg
See also:
Crosswalk's Video Movie Review of Frozen
Disney Animator Mark Henn Talks Faith and Frozen
2 GRAVITY
Here because: Do you remember where you were when you saw Star Wars? Space Odyssey? Jurassic Park? Gravity is a 'cinematic experience' in the tradition of those other turning-point movies in film history. Alfonso Cuarón spends 90 minutes of intense screen time in Earth orbit, so close to and yet so far away from everything we call familiar and safe. It's a dizzying, clenching, relentless ride that demands a big screen viewing, and which even manages a moment to contemplate whether anyone is out there in the silence, watching and listening.
From our review: "Demands superlatives for its visual presentation; it should be seen on a large screen, in 3D, to be fully appreciated... Gravity's most poignant moment comes when Stone, sure she's facing imminent death, says no one will mourn for her, and no one will pray for her soul. She doesn't know how to pray. Is there Anyone out there that can hear her? she wonders. Forced to confront her own mortality, Stone is shaken out of her lingering sorrow over her daughter's death to consider the idea that there might be Someone who cares about the dire situation in which she finds herself." ~Christian Hamaker
See also:
Crosswalk's Video Movie Review of Gravity
Gravity and the Meaning of Salvation
Here because: ..it's the definitive film regarding a horrific blot upon our historical landscape. Director Steve McQueen captures every disturbing detail of the true story of Solomon Northup, a free Northerner kidnapped into slavery in the 1800s. Like other brutal-yet-necessary depictions like Schindler's List, Saving Private Ryan, and The Passion of the Christ, 12 Years a Slave does so much more than shock; it reveals the impossible despair of an economic system that infected even kinder-hearted individuals with its sickness. Chiwetel Ejiofor gives the performance of a lifetime as Solomon, while Michael Fassbender taps into the dark corners of the soul to portray Solomon's roughest master. 12 Years a Slave is a towering reminder to never lose hope, no matter how dark or impossible the times.
From our review: "An achievement as towering as it is necessary... We've seen slavery depicted on film before, but not like this. It's a visceral, relentless look, one so unflinching that I became genuinely concerned for the welfare of the actors. And yet, 12 Years a Slave is ultimately a story of hope. Its hope is not sentimental or even sensible. It is a determined faith, forged by will, in the face of overwhelming persecution." ~Jeffrey Huston
See Also:
Crosswalk's Video Movie Review of 12 Years a Slave
12 Years a Slave: On Suffering and Salvation
12 Years a Slave Prompts Calls for Racial Reconciliation
CrosswalkMovies.com: Top 10 Movies of 2013 from crosswalkmovies on GodTube.
***
Our Past Winners
2012: 1 - The Hobbit: An Unexpected Journey; 2 - Lincoln; 3 - Les Misérables
2011: 1 - Hugo; 2 - The Help; 3 - Moneyball
2010: 1 - Inception; 2 - True Grit; 3 - The King's Speech
2009: 1 - Fantastic Mr. Fox; 2 - Up; 3 - Star Trek
2008: 1 - Wall-E; 2 - The Dark Knight; 3 - Slumdog Millionaire
2007: 1 - Ratatouille; 2 - Amazing Grace; 3 - The Bourne Ultimatum
2006: 1 - The Pursuit of Happyness; 2 - The Nativity Story; 3 - United 93 / World Trade Center
2005: 1 - Batman Begins; 2 - Because of Winn-Dixie; 3 - Cinderella Man
***
We also asked each of our panelists to list out his or her selections for the various categories below. Each person's "Honorable Mention" is the film that was highest-rated on his or her personal list which didn't end up making it into the overall Crosswalk Top 10.
CHRISTA BANISTER, Contributing Writer & Film Critic
Honorable Mention – Fruitvale Station: While it didn't deliver quite the gut punch of 12 Years a Slave, Fruitvale Station was still a very moving, thoroughly heartbreaking and surprisingly timely film that touches on modern day race relations, but is more of a thoughtful character study than a politically charged commentary. Rather than lionize the real-life protagonist who ultimately meets his untimely demise, we learn the good, the bad and the ugly about Oscar B. Grant... and the praying mother who simply refuses to give up on him.
Best Animated Film – Despicable Me 2
Best Family Film – Younger: Despicable Me 2; Older: The Hunger Games: Catching Fire
Best Date Movie – Admission
Best Action Flick – Iron Man 3
Best Film about Faith – Mud
Favorite Male Performance – Christian Bale, American Hustle
Favorite Female Performance – Greta Gerwig, Frances Ha
Most Disappointing – About Time
Most Pleasant Surprise – The Way, Way Back
I Laughed – American Hustle
I Cried – 12 Years a Slave… Fruitvale Station… The Butler… Saving Mr. Banks… The Secret Life of Walter Mitty…
RYAN DUNCAN, Crosswalk.com Culture Editor
Honorable Mention – Captain Phillips: Tom Hanks and Barkhad Abdi deliver extraordinary performances as two men on opposing sides of a dangerous struggle. What's more, Captain Phillips never embellishes the story or the people involved; it is a simple tale of courage that is both raw and refreshing at the same time.
Best Animated Film – Frozen
Best Family Film – Despicable Me 2
Best Date Movie – Warm Bodies
Best Action Flick – Thor: The Dark World
Best Film about Faith – Philomena
Favorite Male Performance – Tom Hanks, Captain Phillips
Favorite Female Performance – Tie: Emma Thompson, Saving Mr. Banks & Judi Dench, Philomena
Most Disappointing – Gravity
Most Pleasant Surprise – Delivery Man
I Laughed – Anchorman 2
I Cried – Philomena
SUSAN ELLINGBURG, Contributing Writer & Film Critic
Honorable Mention – The Hunger Games: Catching Fire: While I enjoyed this film just for the story (and honestly, the costumes alone are worth going to see), it's the discussion openers that put this one on my top 10 list. How far should you go to protect the ones you love? How far would you go? At what point does a government become so corrupt that it's morally justifiable to rebel? And my personal favorite is a warning Christians should think about daily: remember who the real enemy is.
Best Animated Film – Frozen
Best Family Film – Frozen
Best Date Movie – Warm Bodies
Best Action Flick – 2 Guns
Best Film about Faith – 12 Years a Slave
Favorite Male Performance – [abstain]
Favorite Female Performance – [abstain]
Most Disappointing – Beautiful Creatures
Most Pleasant Surprise – Fast & Furious 6
I Laughed – The World's End
I Cried – 12 Years a Slave
CHRISTIAN HAMAKER, Contributing Writer & Film Critic
Honorable Mention – The Great Gatsby: Baz Luhrmann's new version of F. Scott Fitzgerald's novel was clobbered by some critics and viewers for its risky choices (the soundtrack, for instance), but it's often gorgeous to look at and moving to boot. Leonardo DiCaprio is getting deserved attention for The Wolf of Wall Street, but here in the title role, he shows a vulnerability and hopefulness that makes him appropriately tragic. This Gatsby might not be everyone's cup of tea, but it's never inert. And at its best, it's dazzling.
Best Animated Film – From Up on Poppy Hill
Best Family Film – 42
Best Date Movie – The Great Gatsby
Best Action Flick – Man of Steel
Best Film about Faith – Prisoners
Favorite Male Performance – Leonardo DiCaprio, The Wolf of Wall Street
Favorite Female Performance – Sandra Bullock, Gravity
Most Disappointing – Monsters University
Most Pleasant Surprise – The Secret Life of Walter Mitty
I Laughed – The World's End
I Cried – Prisoners
DEBBIE HOLLOWAY, Crosswalk.com Family Editor
Honorable Mention – Frances Ha: In years to come, Frances Ha will be something we post-college Millenials can look back on and remember: "Yes, life was just like that." The portrait it paints of 2013, of the here-and-now and as-life-actually-is, is really beautiful and poignant. It also explores platonic intimacy in a way few movies do anymore, in a charming ode to how young people actually live and form friendships.
Best Animated Film – Frozen
Best Family Film – Saving Mr. Banks
Best Date Movie – Much Ado About Nothing
Best Action Flick – The Hobbit: Desolation of Smaug
Best Film about Faith – Philomena
Favorite Male Performance – Martin Freeman, The Hobbit: Desolation of Smaug
Favorite Female Performance – Greta Gerwig, Frances Ha
Most Disappointing – Unstoppable
Most Pleasant Surprise – Copperhead
I Laughed – Philomena
I Cried – Gravity
JEFFREY HUSTON, Contributing Writer & Film Critic
Honorable Mention – Her: Her is a near-future love story about a man who falls in love with his phone's artificially-intelligent operating system, one with a sexy voice and the advanced ability to express thoughts and develop a relationship. It's a movie that's sad about this very credible future (odd as it may sound). Writer/Director Spike Jonze neither condones nor indicts this likelihood; he wrestles with it and its implications. Jonze sees the pure motives of broken people, he empathizes and laments... but ultimately hopes.
Best Animated Film – Frozen
Best Family Film – The Book Thief
Best Date Movie – Enough Said
Best Action Flick – Star Trek Into Darkness
Best Film about Faith – Philomena
Favorite Male Performance – Joaquin Phoenix, Her
Favorite Female Performance – Cate Blanchett, Blue Jasmine
Most Disappointing – Man of Steel
Most Pleasant Surprise – Black Nativity
I Laughed – Enough Said
I Cried – Saving Mr. Banks
SHAWN McEVOY, Crosswalk.com Managing Editor
Honorable Mention – Before Midnight: It's not for children and it's not for anyone who hasn't already seen - and loved - the first two films in Richard Linklater's trilogy about the love of Jesse and Celine for each other. The writing and acting are, yet again, nearly jaw-dropping, as most scenes are quite long and filmed in single takes. Those who have checked in with this couple every nine years won't be able to avoid comparing Jesse and Celine's history (young romance to responsibility to middle age's regrets and consequences) with their own love story.
Best Animated Film – Frozen
Best Family Film – Monsters University
Best Date Movie – The Hunger Games: Catching Fire
Best Action Flick – Gravity
Best Film about Faith – Philomena
Favorite Male Performance – Drama: Chiwetel Ejiofor, 12 Years a Slave; Comedy: Sam Rockwell, The Way, Way Back
Favorite Female Performance – Judi Dench, Philomena
Most Disappointing – The Family (and all Robert De Niro films: The Big Wedding, Last Vegas, Grudge Match)
Most Pleasant Surprise – Mud
I Laughed – Anchorman 2
I Cried – The Secret Life of Walter Mitty
STEPHEN McGARVEY, Editor-in-Chief
Honorable Mention – Monsters University: When I first learned the world would get a Monster's Inc. prequel, I couldn't imagine a more unnecessary film. Why would Disney/Pixar need to tack anything on to one of the greatest stories they've come up with? But instead of simply cashing in on beloved characters (Cars 2, anyone?), the filmmakers managed to find new depth and nuance in Mike and Sully during their formative years. With a winning tone and a brave plot willing to show our heroes making regrettable decisions, Monsters University surprisingly succeeds where similar efforts have failed: it's a witty and engaging family movie with a solid moral center.
Best Animated Film – Frozen
Best Family Film – Monsters University
Best Date Movie – The Way, Way Back
Best Action Flick – Gravity
Best Film about Faith – Prisoners
Favorite Male Performance – Oscar Isaac, Inside Llewyn Davis
Favorite Female Performance – Sandra Bullock, Gravity
Most Disappointing – The Lone Ranger
Most Pleasant Surprise – The History of Future Folk
I Laughed – Anchorman 2
I Cried – 12 Years a Slave
***
OUR MOST-READ REVIEWS OF 2013 (the films you the audience wanted to know about most)
12. Prisoners, by Christian Hamaker
11. Jack the Giant Slayer, by Christa Banister
10. The Lone Ranger, by Christa Banister
9. Copperhead, by Debbie Holloway
8. Man of Steel, by Christa Banister
7. The Great Gatsby, by Christian Hamaker
6. Epic, by Christa Banister
5. Mud, by Jeffrey Huston
4. Warm Bodies, by Susan Ellingburg
3. The Croods, by Susan Ellingburg
2. Oz the Great and Powerful, by Christian Hamaker
1. Unstoppable, by Debbie Holloway
Publication date: January 27, 2014