CrosswalkMovies.com's Top 10 Films of 2015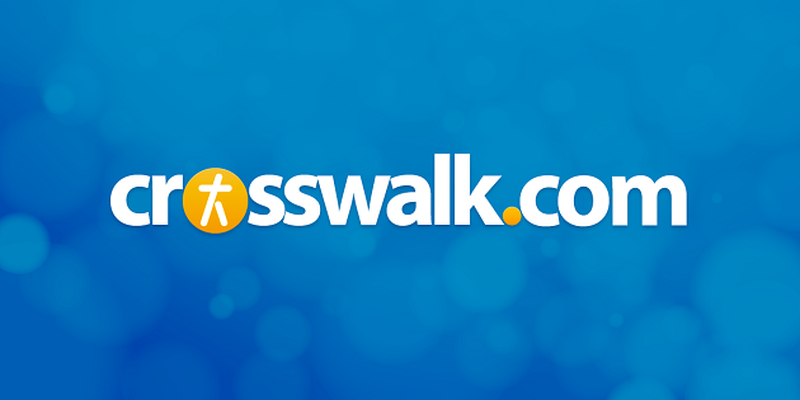 So, the Academy didn't nominate our runaway Number One movie for Best Picture. Nor our Nos. 4, 5, 7 or 10 for that matter.
That's okay. A list compiled by a panel of eight believers should look a little different.
Speaking of different, 2015 for us stood in contrast to the past few years in one rather notable way. There were just not as many secular films with faith themes to really enthrall us, at least not in the way that Calvary (2014), Philomena (2013), Les Miz (2012), The Tree of Life (2011), Prisoners (2013), Of Gods and Men (2011) and Selma (2014) did, and it showed when we each had to hammer something into the category of "Best Film with a Faith Theme" for our personal picks below.
But the other side of that coin is the fact that CrosswalkMovies.com reviewed 17 'Christian' faith-based films in 2015, more than ever before. And we were very pleased to give more than half of these movies a positive review. Progress, y'all!
So what else defined 2015 at the multiplex?
High-quality action movies, for one. Consider how Jurassic World, the second-highest-grossing movie of the year and a real fan-favorite, couldn't even roar its way into our nominees for "Best Action Flick." If you were after thrills and chases with pretty decent stories in 2015, you had your pick: Mad Max: Fury Road, Mission: Impossible Rogue Nation, The Man from U.N.C.L.E., Avengers: Age of Ultron, Everest, Ant-Man, Furious 7, The Transporter Refueled, the aforementioned dinosaur movie... even a little flick called Star Wars, all received positive reviews at CrosswalkMovies.com.
And speaking of Star Wars VII, Disney movies yet again conquered the cinema. We saw not just one, but two, Disney-Pixar releases (Inside Out and The Good Dinosaur) for the first time ever. There were also two Disney-Marvel movies (Age of Ultron and Ant-Man) and a lively Disneynature pic called Monkey Kingdom. Disney studios additionally gave us such treats as McFarland, USA, Cinderella, and Bridge of Spies. Of course, with so many Disney films being released, at least one was bound to be a dud. We're looking at you, Tomorrowland.
But here's the bottom line: every film on our list below resonated in some way with what the eight of us, as Christians, notice when we encounter a work of art that has something to say. We invite you, however, before seeing any film we recommend, to visit our full review (just click on the title or the image) for a list of cautions and objectionable content. And so, without further ado, our editorial staff and film critics proudly present CROSSWALKMOVIES.COM'S TOP FILMS OF 2015...
***
Here because: It turns disbelief, maybe even disbelief in itself, into belief. Creed is the film you can't believe is being made (we really needed a Rocky 7?), perhaps can't believe you're watching ("I don't even like boxing movies"), and then can't believe it all worked, and worked so well. Similarly, Adonis Johnson (Michael B. Jordan), a troubled - and then privileged - youth who learns he is the biological offspring of Rocky's former rival and friend Apollo Creed, comes to believe in himself and accept his identity. The film may lack the true villain of other Rocky films, but makes up for it with clever nods to the original and stirring interactions between Jordan and Stallone, Jordan and Tessa Thompson (love interest Bianca), and Jordan and Phylicia Rashad (Apollo's widow who adopted young Adonis).
From our review: "It's surprisingly good. When I say 'surprisingly good,' I don't even mean 'surprisingly good for a sports movie.' ...Creed rises above well-worn conventions and not only pays homage to the original with plenty of knowing winks and nudges but raises the bar with a solid storyline, memorable performances and yes, even a little existential food for thought. ...It may even be the best Rocky movie since Rocky." ~Christa Banister

Here because: The only movie in our Top 10 to have received an unenthusiastic review on Crosswalk this year, The Martian was a favorite of enough other members of our panel. We've not been kind to Ridley Scott films in recent years (Exodus: Gods & Kings, The Counselor, Prometheus), but The Martian, adapted from Andy Weir's 2011 novel, delivered the excitement of non-stop, life-or-death problem solving by botanist-astronaut Mark Watney (Matt Damon), even if it was deemed "not as good as the book." The film also offers this fantastic takeaway: we may not be stranded, alone, on Mars. But we all wake up each day on a planet where the laws of the universe can interfere with our chances to survive or thrive, and we all get to choose how determinedly we get to work solving our problems. After all, if Watney can do it there, without community and with limited resources, what's our excuse? Finally, for Lord of the Rings fans, having Sean Bean - Boromir himself - explain the literary reference behind 'Project Elrond' was one of the best movie moments of the year.
From our review: "During the scenes where the film focuses on Watney and his ingenious methods for survival, it's interesting and even surprising.... [But] as the finale drags on, little moments... begin to add up, keeping the film from being the home run it could have been were it not spread so thin." ~Christian Hamaker
See also: The Martian Video Review

Here because: Sometimes you just need a film to be a good old-fashioned Love Story. Brooklyn, based on a novel by Colm Tóibín, uses the narrative of a young Irish-American immigrant in the 1950s to explore universal themes of adventure, the resiliency of the human spirit, love, and homesickness. We may not all move to a foreign land, but we all must leave home sometime. We might not be torn between two suitors, but we've experienced heartbreak and had our loyalty put to the test. Brooklyn stuns not because it is filled with surprising twists and turns, but because it takes its time to tell a story we can all relate to, making this a moving must-see for lovers of drama and romance.
From our review: "It is in the small and relatable moments that Brooklyn shines and most tugs on our heartstrings... Ellis is a heroine both practical and spirited... Ronan carries the role with heart and honesty... and is supported by excellent performances from the rest of the cast... She takes us on a journey through the leaf-framed streets of Brooklyn... and her story reminds us how hard it is to straddle both freedom and family." ~Debbie Holloway

Here because: Yes, it's a Sherlock Holmes movie. Yes, there are mysteries to solve. But the smartest thing about Mr. Holmes - aside from Ian McKellen's performance - is that this is a PG movie about mortality, studied through the lens of a beloved cultural icon who, despite his keen, well-known mental prowess, must also succumb to the reality of time. We all hope to age gracefully and keep our wits about us, so what would it look like if one of the greatest minds in all of literature started to lose his? The hopeful message the film ultimately imparts to an aging culture is this: at the end, when friends have passed, when regrets surface, when impersonal logic and intellect begin to fade, where then can you turn? To love, to youth, to the future.
From our review: "Director Bill Condon has created a thoughtful, beautiful film that investigates one of the biggest mysteries of all: what connects humans to each other… McKellen is, of course, brilliant. The best actors are the ones you can see thinking. As Holmes, we not only see him thinking, but stuck between thoughts trying to remember how… The film highlights the aging process, but the overriding theme is loneliness... And yet, there's an undercurrent of rebirth..." ~Susan Ellingburg

Here because: For the second time on our list (see Creed), I (Shawn) found myself wondering, "Why am I watching this?" and "Did we really need a fourth Mad Max movie?" (I hadn't seen any of the first three, by the way). Then the movie started. We've never seen a car-chase-centered, adrenaline-fueled action film quite like this. Max may be the titular star, but the real heroes are Furiosa (Charlize Theron) and her band of freedom-seeking women. 2015 was a good year for powerful female characters, and Fury Road turns out to be shockingly life-affirming for what many assumed would be a popcorn flick. The stunts are reminiscent of Cirque du Soleil, the apocalyptic setting draws you in, and the sparse (in a good way) script exemplifies the definition of "show, don't tell." Fury Road reminds us of the power of good sci-fi in exposing societal flaws and giving us hope for a brighter future... if we fight for it.
From our review: "Serves as an examination of what happens when humanity loses its femininity and is reduced to barbaric carnal savagery... Max says early on, 'As the world fell, each of us in our own way was broken,' and we feel the tragedy of that in these performances. Max, Furiosa, and these women may be seeking redemption for themselves, but by extension they seek it also for the feminine half of humanity itself." ~Jeffrey Huston
See also: Why Mad Max: Fury Road Isn't Just an Action Movie

Here because: As Disney continues cranking out live-action versions of their classic stories (the success of Cinderella has us happily anticipating 2017's Beauty and the Beast, directed by Mr. Holmes's Bill Condon), the studio has smartly learned to imbue all the expected, familiar, magical elements with something new. In this case: a lesson to "have courage and be kind." While some have criticized the naïve simplicity of such a mantra, Lily James's Ella makes it mean something by contrast. Consider her father, who is kind but lacking in the courage to see tough family matters through, and her stepmother, who is brazenly courageous but without an ounce of kindness. Ella's stepsisters have neither trait, while Ella balances them both, eventually showing an entire kingdom how worlds become better through grace.
From our review: "There's plenty of magic left in that trademark glass slipper, including inspired direction from Kenneth Branagh, an underlying message about the importance of kindness, and striking visuals where every detail is lovingly and elaborately crafted… Watching is nothing short of enchanting. Cinderella is as sweet as buttercream frosting but an enjoyable diversion where princesses are more than pretty and boy-crazy." ~Christa Banister
See Also: Cinderella Video Review

Here because: Talk about expectations! The long-awaited, Disney-produced, J.J. Abrams-directed seventh film in the Star Wars saga met or surpassed nearly all of them. As proof, this is the only film in the history of Crosswalk's Movies of the Year list to be named on 100 percent of ballots. The Force Awakens is Star Wars at its best - a good old-fashioned romp set free from the politics and convoluted storylines of Episodes I-III. New heroes are seamlessly integrated into the world of already-established, beloved characters, and new villains are appropriately bad. It's surprisingly funny, and the sets and effects are expertly crafted. Looking for depth of theme and answers to questions left open? We may have to wait until Episode VIII for those, but we're sure anticipating that installment now. Just don't let our Jeffrey Huston catch you calling The Force Awakens unoriginal!
From our review: "After the excitement and energy of the first act, this film develops an emotional core that involves some measure of regret and even, you might say, spiritual struggle... These elements evoke much of what gave the earlier films emotional heft, and culminate in a moment that may just equal the great 'I am your father' encounter from The Empire Strikes Back." ~Christian Hamaker
See also:
Star Wars: The Force Awakens Video Review
5 Christian Messages Found in Star Wars
Death Stars and Déjà Vu: Hollywood is Out of Ideas

Here because: You know going in you're facing a heavy plotline - this story is about a young woman held captive in a shed for seven years. For the last five of those, she's raised a boy - fathered by her kidnapper - whose only knowledge of the outside world is a tiny window in the ceiling and what he sees on television. What you don't realize is how much the film will make you think about so many subjects. Not only is there the primary question of rescue, but your mind may start wondering, "To what extent do we accept the worlds we're presented with?" "How limited is our view of Heaven and the afterlife from here?" "How can one person's hellish prison be another person's boundless heaven?" And if that's not enough, there are heartwarming moments such as when Ma (Brie Larson) tearfully confesses to young Jack, "I haven't been a very good ma." "But you're Ma," the boy simply responds. One of Room's many wonderful themes is that children define 'quality of life' much differently than we realize, valuing time and presence so much more than perfection.
From our review: "There's a reason why Room won the Audience Award at the 2015 Toronto Film Festival, a prize generally reserved for feel-good Oscar contenders... It's an inspiring account of human resilience, will and sacrifice in the face of a devastating ordeal, anchored by an unforgettable performance from Brie Larson... Sure, it's an exhausting and draining [journey], but it's too emotionally profound to be missed." ~Jeffrey Huston

Here because: The true events of Spotlight may have occurred in 2001-02, but it's an example we'll cling to of what can be accomplished through good, responsible, investigative journalism even today. When the Boston Globe began to realize they had a deep-reaching, delicate story about sexually-abusive priests on their hands, the reporters and editors of Spotlight division avoided the temptation to run rushed, salacious headlines that would have been quickly buried and forgotten. They knew they had one chance to effect meaningful change, and they made sure every 't' was crossed. We still feel the results of their reporting today (and boy do we "feel it" when the closing credits reveal all the places around the world where similar abuses have since been uncovered). It's nothing short of amazing that Tom McCarthy's direction manages to, if not affirm faith, then to at least avoid lambasting it, arguably making it a part of some characters' drive to find justice for the victims. Meanwhile, believers in the audience - Catholic or not - are forced to confront the question of how the Church ever got so far down the road to systemizing such horrific sin.
From our review: "It does confront the corruption of a religious institution (with the aid of a governmental one), but it never extends that confrontation to make an indictment on the nature of Christianity, its beliefs, people of faith, or Roman Catholic dogma. Spotlight is neither anti-Catholic nor anti-Christian. It has no secular axe to grind. It's simply anti-corruption, and seeks justice for the abused." ~Jeffrey Huston

Here because: Half of our panelists named this their #1, with good reason. From 2007-09, Pixar films ranked in our Top 2 for three consecutive years (see "Our Past Winners" below), and with Inside Out, the studio has returned with possibly their best effort yet (that's too big an argument to get into here). This story of the personified thoughts and emotions inside an 11-year-old girl's head is revolutionary, original, hysterical, instructive, and the kind of film you'll want to watch over and over. We relate to Joy's desire to keep Sadness away from the precious person in her charge, until, that is, we're just as forced to admit that humans can't properly emote, empathize, or communicate without feeling sad. There's something new to see and fresh insights to glean with every viewing; there's sacrifice, redemption, loads of love, and lessons like this one for parents. Inside Out may be about our minds, but what it touches is our hearts.
From our review: "[The] adventures take [us] deep into Riley's memory, a world so imaginative the only thing we can do is sit back and enjoy the ride—including one on a literal train of thought. Take some tissues along... Inside Out teaches a good lesson on the importance of acknowledging all emotions, even the not-so-fun ones… To an adult, Inside Out is almost painfully funny… Bonus: we learn the answer to the age-old question of where those annoying songs that stick in your head come from." ~Susan Ellingburg
See also:
Inside Out Video Review
Inside Out Can Help Parents Avoid This Big Mistake
Why We Can't Stop Talking about Inside Out
What Christians Should Learn about Sadness from Inside Out
The Gospel According to Pixar
What are Your Top 5 Pixar Movies?
***
OUR PAST WINNERS
2014: 1 - Selma; 2 - Calvary; 3 - The Grand Budapest Hotel
2013: 1 - 12 Years a Slave; 2 - Gravity; 3 - Frozen
2012: 1 - The Hobbit: An Unexpected Journey; 2 - Lincoln; 3 - Les Misérables
2011: 1 - Hugo; 2 - The Help; 3 - Moneyball
2010: 1 - Inception; 2 - True Grit; 3 - The King's Speech
2009: 1 - Fantastic Mr. Fox; 2 - Up; 3 - Star Trek
2008: 1 - Wall-E; 2 - The Dark Knight; 3 - Slumdog Millionaire
2007: 1 - Ratatouille; 2 - Amazing Grace; 3 - The Bourne Ultimatum
2006: 1 - The Pursuit of Happyness; 2 - The Nativity Story; 3 - United 93 / World Trade Center
2005: 1 - Cinderella Man; 2 - Because of Winn-Dixie; 3 - Batman Begins
***
CRITIC'S CHOICE
We also asked each of our panelists to name his or her selections for the various categories below. Each person's "Honorable Mention" is a film that was highly-rated on his or her personal list which didn't end up making it into the overall Crosswalk Top 10.
CHRISTA BANISTER, Film Critic
Honorable Mention - The Big Short: The 2008 financial crisis has all the elements of a Shakespearan tragedy, which is precisely why it's made such great cinematic fodder. But it wasn't until The Big Short where learning about complex economic concepts also became a whole lot of fun. Thanks to expert direction from funnyman Adam McKay and compelling performances from Steve Carell, Ryan Gosling, Christian Bale and Brad Pitt, The Big Short is part cautionary tale, part financial primer and a chilling, fast-paced account of how it all went so very wrong. Whether it's how big banks took advantage of hard-working wannabe homeowners, or how a handful of ordinary men managed to figure things out before the rest of the world did, The Big Short is equally entertaining and infuriating, a potent one-two punch that'll stick with you for the long haul.
Best Animated Film - Inside Out
Best Family Film - Cinderella
Best Date Movie - The Intern
Best Action Flick - Avengers: Age of Ultron
Best Film with a Faith Theme - Love & Mercy
Best Faith-Based Film (i.e. 'Christian Movie') - Do You Believe?
Favorite Male Performance - Joseph Gordon-Levitt, The Walk
Favorite Female Performance - Jennifer Lawrence, Joy
Most Disappointing - Spectre
Most Pleasant Surprise - The Walk
I Laughed - Spy
I Cried - Room
RYAN DUNCAN, Culture Editor
Honorable Mention - The Drop Box: This moving documentary of a South Korean pastor and his wife cuts to the very heart of Jesus's message. Every year, hundreds of newborn children are abandoned in South Korea, many of them with severe disabilities. This led Pastor Lee Jong-rak to create the drop box, a small alcove in the side of his home where abandoned babies can be protected and kept warm. Though its stories are heavy, this film will challenge viewers to take action. For it is only when we look beyond ourselves that we truly become God's hands and feet.
Best Animated Film - Inside Out
Best Family Film - Cinderella
Best Date Movie - Inside Out
Best Action Flick - Star Wars: The Force Awakens
Best Film with a Faith Theme - The Drop Box
Best Faith-Based Film (i.e. 'Christian Movie') - Pass the Light
Favorite Male Performance - Jacob Tremblay, Room
Favorite Female Performance - Brie Larson, Room
Most Disappointing - The Good Dinosaur
Most Pleasant Surprise - Yellow Day
I Laughed - Spy
I Cried - Spotlight
SUSAN ELLINGBURG, Film Critic
Honorable Mention - Black or White: There are good movies... and then there are movies that stir your soul. Black or White strips away the veneer to expose hidden prejudice on both sides of the color bar, and it does so in a gripping, funny, emotional story with Kevin Costner and Octavia Spencer both in fine form. All the actors give beautifully nuanced performances, but it's the unflinching honesty of the film that took my breath away. Truly, I haven't felt this way about a movie since Schindler's List; if I had my way it would be required viewing.
Best Animated Film - Inside Out
Best Family Film - McFarland, USA
Best Date Movie - The Walk
Best Action Flick - Star Wars: The Force Awakens
Best Film with a Faith Theme - The Walk
Best Faith-Based Film (i.e. 'Christian Movie') - War Room
Favorite Male Performance - Ian McKellen, Mr. Holmes
Favorite Female Performance - Laura Linney, Mr. Holmes
Most Disappointing - Sisters
Most Pleasant Surprise - The Transporter Refueled
I Laughed - Inside Out
I Cried - Black or White
CHRISTIAN HAMAKER, Film Critic
Honorable Mention - Me and Earl and the Dying Girl: This story of a male high school student forced to befriend a cancer-stricken female classmate could easily have become maudlin or, in an effort to steer clear of easy tears, too wacky. But director Alfonso Gomez-Rejon pitches the material just right. Leads Thomas Mann and Olivia Cooke give Me and Earl and the Dying Girl an appeal that extends far beyond the teenage audience, encompassing older viewers as well as movie buffs who will appreciate the classic-film spoofs created by Greg (the "Me" of the film's title) and his best friend, Earl. Still, it's the "dying girl" who gives the film its emotional payoff, one that contrasts effectively with the witty repartee that precedes the moving finale.
Best Animated Film - Shaun the Sheep
Best Family Film - Paddington
Best Date Movie - Mission: Impossible Rogue Nation
Best Action Flick - Mad Max: Fury Road
Best Film with a Faith Theme - The Revenant
Best Faith-Based Film (i.e. 'Christian Movie') - Do You Believe?
Favorite Male Performance - Oscar Isaac, Ex Machina
Favorite Female Performance - Daisy Ridley, Star Wars
Most Disappointing - Terminator Genisys
Most Pleasant Surprise - Paddington
I Laughed - Me and Earl and the Dying Girl
I Cried - Me and Earl and the Dying Girl
DEBBIE HOLLOWAY, Film Critic
Honorable Mention - A Brilliant Young Mind: Released in the UK in 2014 with the title X+Y, this is the story of a young boy learning to love his family, understand himself, and pursue his dreams in the face of the immense challenges he faces as a teenager with sensory disorders. Sally Hawkins (who also shines in Paddington) and Asa Butterfield are radiant and heartbreaking as mother and son, and the script and direction are thoughtful and powerful. The movie is a window into a world many of us know nothing about: what it's like to be - or be close to - someone on the autism spectrum, or to have a gradually debilitating disease / drug addiction. A Brilliant Young Mind is more than a night at the movies; this film gives hope that we can bring more empathy, love and understanding to our own real-life relationships.
Best Animated Film - Inside Out
Best Family Film - Inside Out
Best Date Movie - Star Wars: The Force Awakens
Best Action Flick - Mad Max: Fury Road
Best Film with a Faith Theme - Spotlight
Best Faith-Based Film (i.e. 'Christian Movie') - The Drop Box
Favorite Male Performance - Mark Ruffalo, Spotlight
Favorite Female Performance - Saoirse Ronan, Brooklyn
Most Disappointing - Pan
Most Pleasant Surprise - Paddington
I Laughed - Inside Out
I Cried - Brooklyn
JEFFREY HUSTON, Film Critic
Honorable Mention - The Revenant: Set in the unforgiving American frontier of the 1820s and based on a true story, The Revenant is the tale of one man's grueling, hypnotic descent into an earthly hell. But will it lead to a resurrection? On one level, The Revenant savagely (but beautifully) depicts the physical and psychological ordeal Leonardo DiCaprio's Hugh Glass must endure. But this visible struggle is simply the incarnation of what's really going on beneath the surface: his spiritual gauntlet. It's a journey that goes to brutal lengths to see if mercy travels just as far as, or further than, revenge.
Best Animated Film - Inside Out
Best Family Film - The Peanuts Movie
Best Date Movie - Brooklyn
Best Action Flick - Mission: Impossible Rogue Nation
Best Film with a Faith Theme - The Martian
Best Faith-Based Film (i.e. 'Christian Movie') - The Letters
Favorite Male Performance - Harrison Ford, Star Wars
Favorite Female Performance - Brie Larson, Room
Most Disappointing - Tomorrowland
Most Pleasant Surprise - Joy
I Laughed - The Intern
I Cried - Room
SHAWN McEVOY, Managing Editor
Honorable Mention - Paddington: Consider the strikes this charming family film had against it: it opened in January (often a dumping ground (see: Norm of the North)), there were issues with replacing Colin Firth as Paddington's voice, and poorly-edited trailers made the film look awful. So imagine our surprise when it arrived to a 98 percent fresh rating at RottenTomatoes! I rushed out with my kids to see it... and we rushed to the store on our way home to joyfully purchase marmalade! As I stated in our video review, the best word to describe Paddington is "delightful," but others that come to mind include "innocent," "funny," "refreshingly restrained" (no pointless 3D), and "adorably British."
Best Animated Film - Inside Out
Best Family Film - Paddington
Best Date Movie - The Man from U.N.C.L.E.
Best Action Flick - Mad Max: Fury Road
Best Film with a Faith Theme - Room
Best Faith-Based Film (i.e. 'Christian Movie') - Woodlawn
Favorite Male Performance - Ian McKellen, Mr. Holmes
Favorite Female Performance - Daisy Ridley, Star Wars
Most Disappointing - Tomorrowland
Most Pleasant Surprise - Other than Creed? A Walk in the Woods
I Laughed - Star Wars: The Force Awakens
I Cried - Inside Out
STEPHEN McGARVEY, Editor-in-Chief
Honorable Mention - Bridge of Spies:
Best Animated Film - Inside Out
Best Family Film - Inside Out
Best Date Movie - The Man from U.N.C.L.E.
Best Action Flick - Mad Max: Fury Road
Best Film with a Faith Theme - Captive
Best Faith-Based Film (i.e. 'Christian Movie') - Captive
Favorite Male Performance - Mark Ruffalo, Spotlight
Favorite Female Performance - Brie Larson, Room
Most Disappointing - Tomorrowland
Most Pleasant Surprise - Cinderella
I Laughed - The Big Short
I Cried - Inside Out
***
OUR MOST-READ REVIEWS OF 2015 (the films you the audience wanted to know about most)
12. Star Wars VII: The Force Awakens, by Christian Hamaker
11. Beyond the Mask, by Debbie Holloway
10. 90 Minutes in Heaven, by Christa Banister
9. Ant-Man, by Christa Banister
8. Jurassic World, by Christian Hamaker
7. Cinderella, by Christa Banister
6. The Intern, by Jeffrey Huston
5. The Drop Box, by Ryan Duncan
4. Inside Out, by Susan Ellingburg
3. Minions, by Christian Hamaker
2. Do You Believe?, by Christian Hamaker
1. War Room, by Christian Hamaker
OUR MOST-WATCHED VIDEO REVIEWS OF 2015
12 Paddington
11. Spectre
10. Mission: Impossible Rogue Nation
9. Avengers: Age of Ultron
8. Shaun the Sheep
7. Inside Out
6. Tomorrowland
5. Woodlawn
4. Cinderella
3. Minions
2. 90 Minutes in Heaven
1. Top 10 Movies of 2014, Video Edition

Publication date: January 28, 2016