7 Family Movies and TV Shows Streaming in February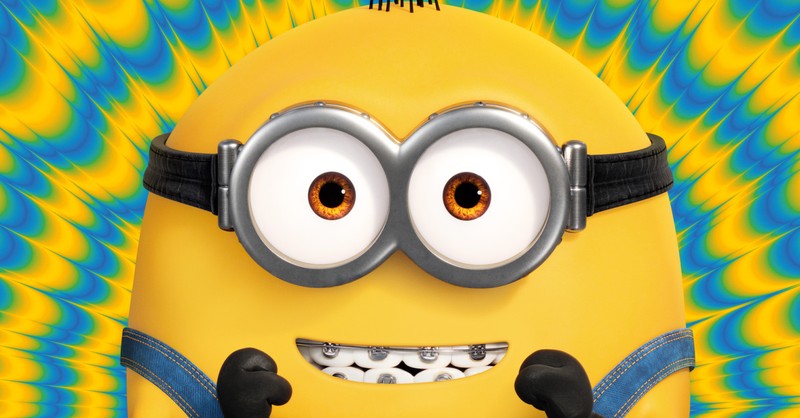 It's February, which means spring is just around the corner – March 20, to be specific.
Even so, about two-thirds of the U.S. remains covered by snow, with moms and dads searching for safe and family-friendly activities far away from the frigid cold.
Thankfully, the nation's major streaming services have plenty to offer this month.
February brings popular animated movies, a sports film about a well-known sports star, and even a television series about our 16th president. As always, if anything on our list includes content that troubles you, then give ClearPlay of VidAngel a try.
Here are seven family movies and television shows streaming in February:
1. Despicable Me/Despicable Me 2 (Netflix)
A villainous curmudgeon named Gru becomes a warm-hearted curmudgeon after adopting three adorable girls. In Despicable Me (2010), Gru begrudgingly turns from supervillain to superhero – and saves the moon in the process. In Despicable Me (2013), he gets married. Both films are hilarious, and both are rated PG for action and rude humor. Animated.
2. Cloudy with a Chance of Meatballs (Netflix)
A young inventor creates a machine that turns water into food, only to see the device go haywire when it transforms rain into delicious edible foods – meatballs, hamburgers and even donuts. Soon, the town is the talk of the world, and the young inventor, Flint, is famous. Rated PG for brief mild language. Animated.
3. Vindication, Season 2 (PureFlix.com)
A hard-nosed detective solves crimes in a small Texas town. Vindication is one of the most creative crime series on television, tossing plot-filled curveballs at the viewer show after show. It's also faith-based. "I don't want someone to sit down and already have a good idea of what they're about to watch," director and writer Jarod O'Flaherty told Crosswalk. "I want it to be unique with each episode." Todd Terry stars in the lead role.
Photo courtesy: ©Universal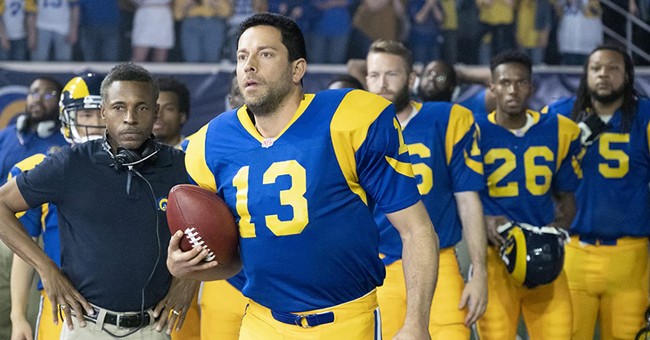 4. American Underdog (Home)
A former college quarterback goes from grocery store employee to the NFL thanks to hard work and a never-give-up attitude. The film tells the true story of Hall of Famer Kurt Warner, who was working at a Hy-Vee when he was signed by an Arena League team. That's when an NFL team noticed him. American Underdog is a film that spotlights far more than football. Warner's family is a major part of the plot. Rated PG for some language and thematic elements.
5. Sabina: Tortured for Christ, The Nazi Years (Home)
A courageous Christian woman takes a stand for the gospel – and for righteousness – in Nazi-occupied territory. The film tells the true story of Richard and Sabina Wurmbrand, atheists-turned-believers who hid Jews during World War II. Later, they founded Voice of the Martyrs. The film can be viewed for free from March 4-6 by registering at SabinaMovie.com.
6. Lincoln's Dilemma (Apple TV)
It's a four-part documentary series about Abraham Lincoln's decision to end slavery. Lincoln's Dilemma presents a balanced view of Lincoln from a diverse range of scholars, spotlighting his heroics without turning him into a saint. Bill Camp voices Abraham Lincoln, while Leslie Odom Jr. voices Frederick Douglass. It is based on David S. Reynolds' book, "Abe: Abraham Lincoln in His Times."
7. Little House on the Prairie (Peacock TV)
Laura Ingalls Wilder and her farming family survive thanks to love and hard work in 1870s Walnut Grove, Minn. This nine-season series aired on NBC from 1974 to 1983 and won four Primetime Emmys. It was based on a series of books by the real-world Laura Ingalls Wilder and included outstanding lessons on contentment and the simple pleasures of life. All nine seasons are available on the free side of Peacock TV.
Related:
5 Streaming Movies for the Family
10 New Family Movies in 2022 Your Kids Will Want to Watch
Photo courtesy: ©Lionsgate
---
Michael Foust has covered the intersection of faith and news for 20 years. His stories have appeared in Baptist Press, Christianity Today, The Christian Post, the Leaf-Chronicle, the Toronto Star and the Knoxville News-Sentinel.