7 More Great Christian Movies on Netflix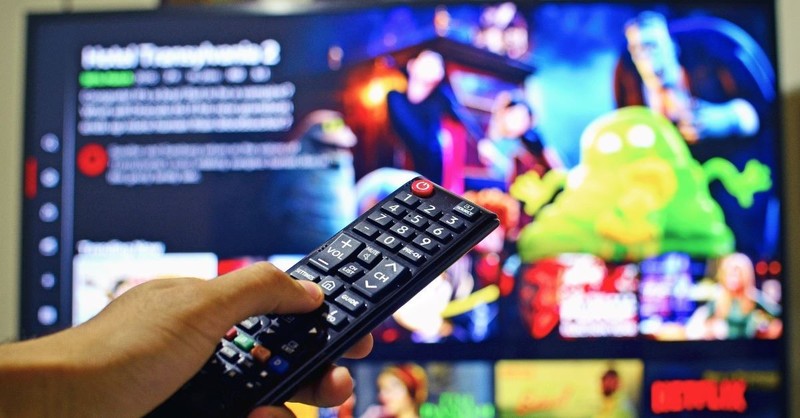 It's easy to find R-rated movies on the major streaming platforms. It's much harder, though, to find family-friendly films – much less explicitly Christian ones.
But we've done the hard work for you. Netflix has several dozen Christian films – from popular box-office hits to ones you've likely never seen. You can watch most of them with the whole family (or, minimally, with tweens and up).
As a follow-up to last year's popular article, "8 Great Christian Movies on Netflix"(some of which may no longer be available on the platform), here are seven more great Christian movies on Netflix:
Photo courtesy: Pixabay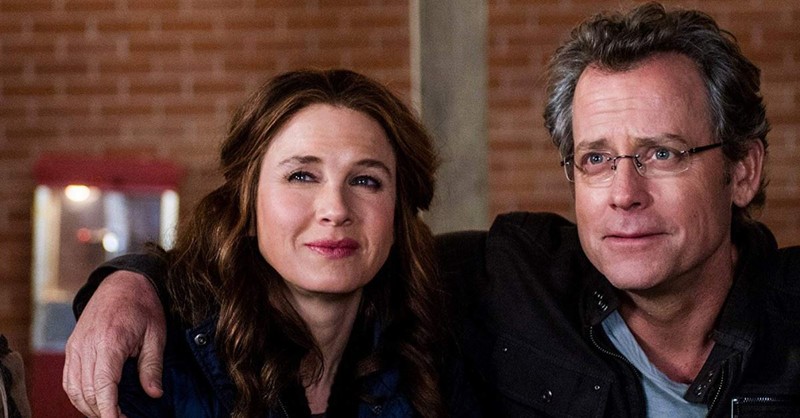 1. Same Kind of Different as Me
A wealthy, conniving international art dealer named Ron Hall sees his marriage saved when he meets a homeless man, "Suicide," who transforms his outlook on life. Same Kind of Different as Me is based on a true story and bestselling book by the real Ron Hall and includes positive messages about forgiveness, empathy and racial reconciliation. Greg Kinnear stars as Hall and Renée Zellweger as his wife, Debbie. Rated PG-13 for thematic elements including some violence and language (one misuse of h–l and four uses of the n-word.)
Photo courtesy: PureFlix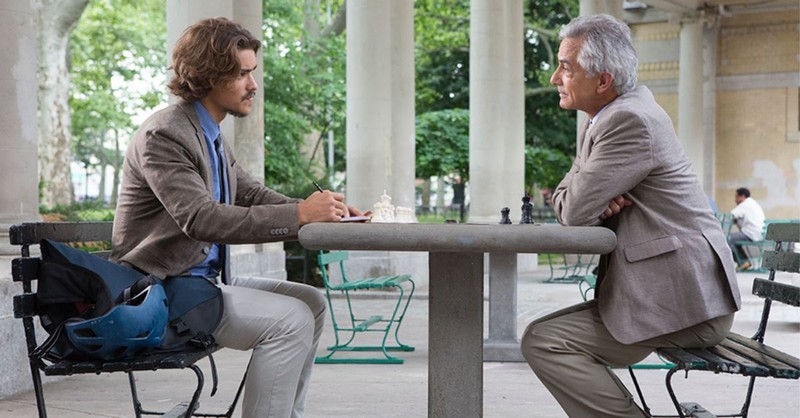 2. An Interview with God
Paul Asher, a reporter who is facing a marital crisis and who questions religion, is granted an on-the-record interview with God. At first, he's skeptical this person really is God, but he soon becomes a believer. Brenton Thwaites (Pirates of The Caribbean: Dead Men Tell No Tales) plays Asher while Academy Award nominee David Strathairn (Darkest Hour, Good Night and Good Luck) stars as God/the Man. An Interview with God was made by Giving Films, the company also behind 90 Minutes in Heaven and Paul, Apostle of Christ.
Photo courtesy: Giving Films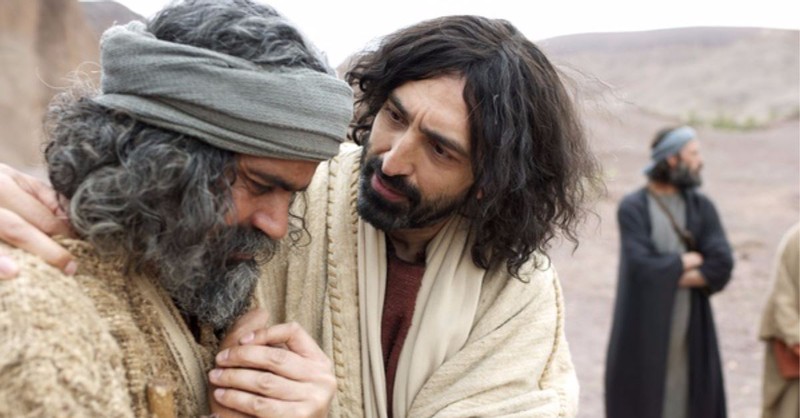 3. The Gospel of Matthew, Mark, Luke, John
It's the perfect Bible series for the Christian who believes Bible movies should stick to the biblical text. These four films – filmed in Morocco using Middle Eastern actors – used the unabridged Bible for their script. In other words, you won't hear any dialogue or narration that's not in Scripture. That's why one of the films (The Gospel of Matthew) is more than three hours long. It's because Matthew is a big book. These may be my favorite Bible films. 
Photo courtesy: Lumo Project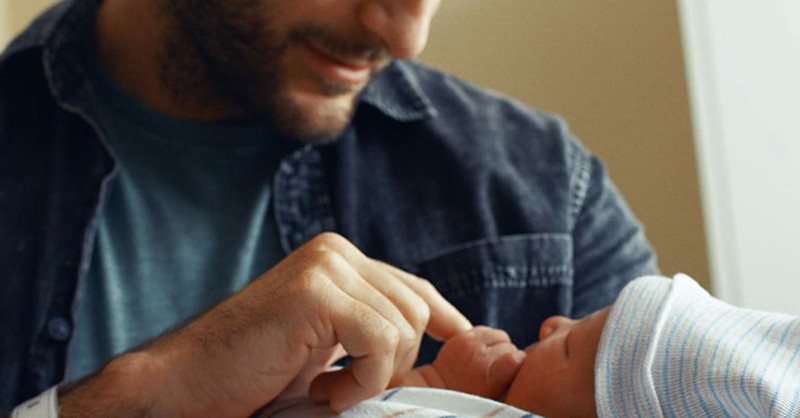 4. Like Arrows
What if you could watch a couple get engaged, get married, raise their children, send them off to adulthood and then celebrate their 50th wedding anniversary – all in one movie? That's the idea behind FamilyLife's Like Arrows, which follows a young couple who fail miserably early in their marriage before opting to have a Christ-centered home. Even then, though, the couple faces multiple trials. Kevin Peeples directed it. Alex and Stephen Kendrick helped produce it. 
Photo courtesy: FamilyLife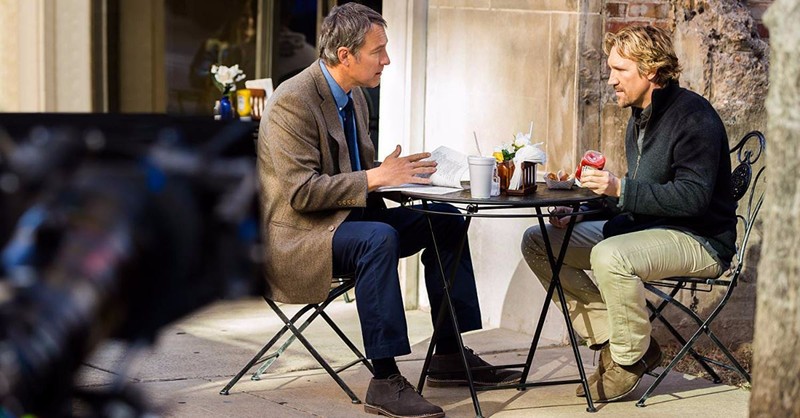 5. God's Not Dead: A Light in Darkness
After arson consumes a historic church on university property, a pastor is forced to fight school officials in order to rebuild. A Light in Darkness was the least successful God's Not Dead film at the box office – it was the third GND movie – but it was the best one yet, with a positive message that doesn't fit the expected atheists-are-bad mantra. In fact, its message is even more relevant now than when it was released. It stars John Corbett (My Big Fat Greek Wedding). Rated PG for thematic elements including some violence and suggestive material.
Photo courtesy: PureFlix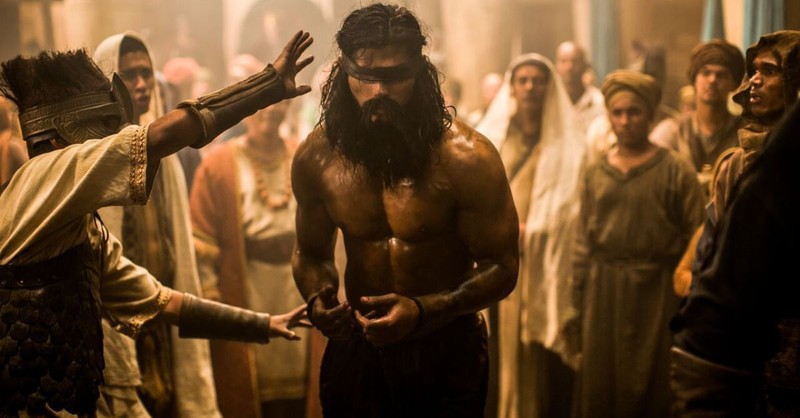 6. Samson
It's a movie that you'll either love or hate. But I thought it's big-screen presentation of the famous Old Testament character was mostly well-done. Let's be honest: It's not easy making a movie about someone who has supernatural strength and who killed a thousand men with a jawbone. How do you turn that story into a movie without someone claiming its cheesy? The filmmakers did a nice job with that scene and other supernatural feats, too. Samson clearly gives God the credit for his powers. My only beef: The film portrays Delilah in a mostly positive light. Rated PG-13 for violence and battle sequences. 
Photo courtesy: PureFlix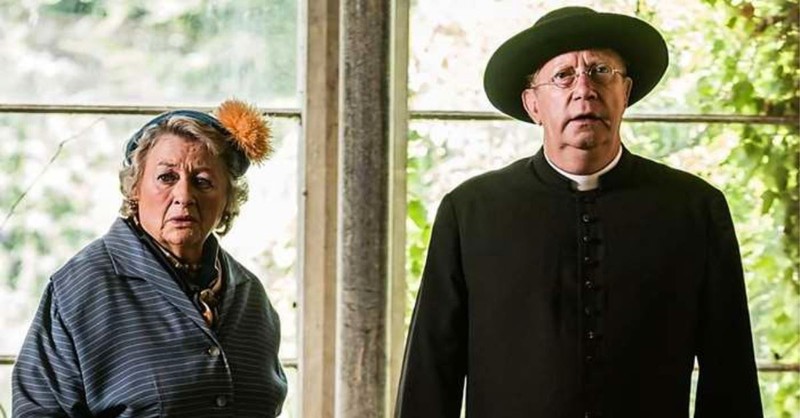 7. Father Brown
No, it's not a box-office movie in the strict sense, but the BBC series Father Brown– based on a series of books by Catholic writer G. K. Chesterton – deserves a spot on this list. It tells the story of a fictional Catholic priest (Father Brown) who has a knack for solving crime. Each episode begins with a murder, and each episode ends with Father Brown outworking the local detective. Father Brown is a series without explicit violence or coarse language (many episodes contain no language). More importantly, it's a series that emphasizes the love, grace and mercy of God. All total, there are only about five episodes that I didn't let my tweenage son watch (one of them in the first season). 
Related: 
8 Great Christian Movies on Netflix
8 Excellent and Free Christian Movies on Amazon Prime
Michael Foust is a freelance writer. Visit his blog, MichaelFoust.com.
Photo courtesy: BBC
---