Oscar Night & Picks 2003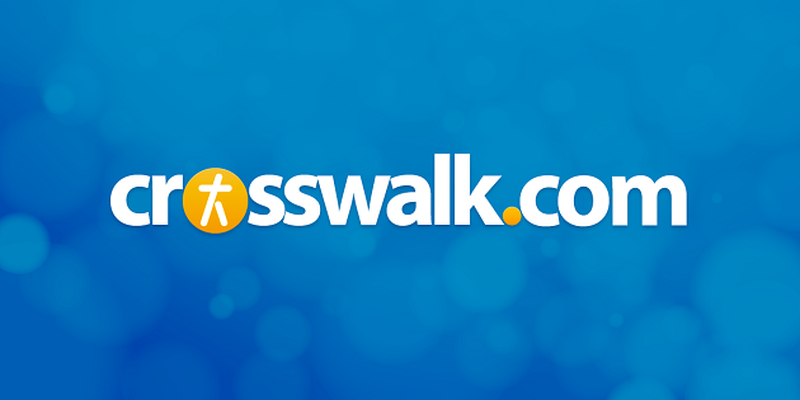 Oscar night has traditionally been America's party night for years.
The first Oscar ceremony took place during a banquet held in the Blossom Room of the Hollywood Roosevelt Hotel with about 250 people attending and tickets costing about $10 each. Today, the night is an elaborate affair with hundreds of charities hosting parties across the country and the crème de la crème entertaining the stars and celebrities.
When the first Academy Awards were handed out on May 16, 1929, "talking" movies had just begun to be popular and unlike today's ceremony, suspense was in short supply back then and the winners were known prior to the banquet. In 1940, results were given in advance to the newspapers for publication. To create an element of surprise on the night of the Awards, the sealed-envelope system was adopted the next year and remains in use today.
The first 15 Award shows were banquet affairs. After 1942, increased attendance and World War II made these elaborate banquets impractical so the 16th Awards ceremony was held at Grauman's Chinese Theater. In March 1949, the 21st Awards were held in the Academy's own Melrose Theater, and for the next 11 years the Awards were held at the RKO Pantages Theater in Hollywood. On March 19, 1953, the Oscars were first televised and became a color broadcast in 1966.
On April 14, 1969, the 41st Academy Awards ceremonies moved to the Dorothy Chandler Pavilion and remained at the Music Center until 1987, when they returned to the Shrine Auditorium. But with audiences growing in attendance and an increase in public interest and press making this an international affair, Hollywood's elaborate and permanent home for the 74th Academy Awards ceremony was unveiled in 2001 and the new state-of-the-art 3,300-seat Kodak Theatre became Oscar's permanent home.
Weighing 8.5 pounds and standing 13.5 inches tall, the golden Oscar has been called "the Academy statuette", "the golden trophy", and "the statue of merit".
The knight, holding a crusader's sword, stands on a reel of film with five spokes that signify the original branches of the Academy (Actors, Writers, Directors, Producers and Technicians). It was designed by MGM's chief art director Cedric Gibbons, while Gibbons' assistant, Frederic Hope, created the original Belgian black marble base and artist George Stanley sculpted the design.
A popular but unsubstantiated story has been that the moniker "Oscar" caught on after an Academy librarian and eventual executive director Margaret Herrick said that the statuette resembled her Uncle Oscar. Its first documented mention came after the sixth Awards Presentation in 1934 when Hollywood columnist Sidney Skolsky used it in reference to Katharine Hepburn's first Best Actress win. The Academy itself didn't use the nickname officially until 1939.
There has been much speculation in the press as to whether the Academy Awards ceremony will take place due to the war. The scheduled Awards ceremony has been interrupted three times. The first was in 1938 when floods all but washed out Los Angeles and delayed the ceremonies one week. The Awards ceremony was postponed two days in 1968 out of respect for Dr. Martin Luther King, whose funeral was held on April 8, the day set for the Awards. And the Awards were postponed for 24 hours in 1981 due to the assassination attempt on President Ronald Reagan.
Since the early days, the Academy Awards have grown slowly and steadily in both the size of its audience and the fields of achievement covered. Attendance at the Annual Academy Awards is by coveted invitation only ? no tickets are put on sale to the public.
I have attended Oscar night in the past but spent most of my time rotating from room to room, interviewing the people who win the golden statue. It is a LOT of work and although you see many celebrities and stars, it is exhausting! I've also attended several Oscar parties and was able to stargaze with the best of them. But believe it or not, my favorite place to watch the awards ceremony is in the privacy, comfort and quiet of my living room where I can hear and see all that goes on from my comfortable sofa.
The following nominations are only a few of the categories that will be presented with an award on Oscar night.
I will list the nominations and then give you my predictions of who may (or may not) win the coveted Oscar.
---
BEST MOTION PICTURE OF THE YEAR 2002
CHICAGO
GANGS OF NEW YORK
THE HOURS
THE LORD OF THE RINGS: THE TWO TOWERS
THE PIANIST
"The Lord of the Rings: The Two Towers" deserves to win but the Academy won't reward the second in this trilogy. It's a toss between "Gangs" and "Chicago" because of the magnitude of both movies and the brilliance of both directors.
MY PICK: "Chicago" will probably pull it off because the Academy seems to love this movie.

PERFORMANCE BY AN ACTOR IN A LEADING ROLE
Adrien Brody in THE PIANIST
Nicolas Cage in ADAPTATION
Michael Caine in THE QUIET AMERICAN
Daniel Day-Lewis in GANGS OF NEW YORK
Jack Nicholson in ABOUT SCHMIDT
Nicholson has a strong chance of winning Oscar this year for his poignant portrayal of a man who sets out on a journey of freedom after losing his wife to a sudden illness in "About Schmidt". Nicholson is a favorite with Academy members and has already received several honors from different select groups. However, Daniel Day Lewis is also a favorite with Academy members because he has once again proven he can create a fascinating and terrifying "bad guy" in "Gangs of New York" ? and Academy members love his eccentric character portrayals.
MY PICK: Daniel Day Lewis should win it, but Nicholson just might pull it off.

PERFORMANCE BY AN ACTOR IN A SUPPORTING ROLE
Chris Cooper in ADAPTATION
Ed Harris in THE HOURS
Paul Newman in ROAD TO PERDITION
John C. Reilly in CHICAGO
Christopher Walken in CATCH ME IF YOU CAN
It was hard not to catch John C. Reilly in one of several movies that he starred in this past year ("Chicago", "Far from Heaven", "The Good Girl", "Gangs of New York").  Critics have raved about his performance in "Chicago", so…more than likely he will win the vote. However, the Academy has been known to cast a favoritism vote for a long-deserving star and many feel that a nod should definitely go to a long deserving Paul Newman.
MY PICK: John C. Reilly should win for his body of work.

PERFORMANCE BY AN ACTRESS IN A LEADING ROLE
Salma Hayek in FRIDA
Nicole Kidman in THE HOURS
Diane Lane in UNFAITHFUL
Julianne Moore in FAR FROM HEAVEN
Renée Zellweger in CHICAGO
Renée Zelwegger has been the popular favorite for her role in "Chicago", but Diane Lane has also gained respect by her peers for her role as an adulterer in "Unfaithful." Kidman has won her share of accolades in previous years and besides, her role in "The Hours" wasn't her best nor her strongest performance.
MY PICK: Renée Zellweger should win.

PERFORMANCE BY AN ACTRESS IN A SUPPORTING ROLE
Kathy Bates in ABOUT SCHMIDT
Julianne Moore in THE HOURS
Queen Latifah in CHICAGO
Meryl Streep in ADAPTATION
Catherine Zeta-Jones in CHICAGO
Although Catherine Zeta-Jones has been getting all of the praise for her role in "Chicago", Queen Latifah has likewise been getting an increase of recognition and favorable reviews from the Academy. Moore's role in "The Hours" wasn't as strong as her role in "Far from Heaven." It's been years since Streep has won an award so … she just might surprise everyone and pull a favorite vote.
MY PICK: Zeta-Jones will probably win because Hollywood adores her and her husband Michael Douglas.  Her performance was an incredible draw on her talent of singing and dancing.

ACHIEVEMENT IN CINEMATOGRAPHY
CHICAGO - Dion Beebe
FAR FROM HEAVEN - Edward Lachman
GANGS OF NEW YORK - Michael Ballhaus
THE PIANIST - Pawel Edelman
ROAD TO PERDITION - Conrad L. Hall
The Academy loves "The Pianist" and the look of the film, so this one may win the award. But "Chicago" has likewise been sweeping everything, and it is a good-looking movie.
MY PICK: The Academy will probably give this one to "Gangs of New York" because of its epic look and incredible detail.

ACHIEVEMENT IN COSTUME DESIGN
CHICAGO - Colleen Atwood
FRIDA - Julie Weiss
GANGS OF NEW YORK - Sandy Powell
THE HOURS - Ann Roth
THE PIANIST - Anna Sheppard
It's a toss between "Chicago" and "Gangs."
MY PICK: "Chicago" will probably win it.

ACHIEVEMENT IN DIRECTING
CHICAGO - Rob Marshall
GANGS OF NEW YORK - Martin Scorsese
THE HOURS - Stephen Daldry
THE PIANIST - Roman Polanski
TALK TO HER - Pedro Almodóvar
This is a hard one because the Academy is nostalgic towards Scorsese and feels he has longed deserved an Oscar, especially with his epic "Gangs".  Marshall is relatively new to the game and even though he did an incredible job, the Academy hates to give anything to a first timer. Honestly, either director could win this award because both deserve it.
MY PICK:  Scorsese should win.

ADAPTED SCREENPLAY
ABOUT A BOY - Screenplay by Peter Hedges and Chris Weitz & Paul Weitz
ADAPTATION - Screenplay by Charlie Kaufman and Donald Kaufman
CHICAGO - Screenplay by Bill Condon
THE HOURS - Screenplay by David Hare
THE PIANIST - Screenplay by Ronald Harwood
MY PICK: "Chicago" should win.

ORIGINAL SCREENPLAY
FAR FROM HEAVEN - Written by Todd Haynes
GANGS OF NEW YORK - Screenplay by Jay Cocks and Steve Zaillian and Kenneth Lonergan, Story by Jay Cocks
MY BIG FAT GREEK WEDDING - Written by Nia Vardalos
TALK TO HER - Written by Pedro Almodóvar
Y TU MAMÁ TAMBIÉN - Written by Carlos Cuarón and Alfonso Cuarón
MY PICK: "My Big Fat Greek Wedding" should win.

ANIMATED FEATURE FILM
ICE AGE
LILO & STITCH
SPIRIT: STALLION OF THE CIMARRON
SPIRITED AWAY
TREASURE PLANET
MY PICK: "Ice Age" was hilarious but "Spirit" was a beautiful and well-made film with a large team of artists who created the look of the film. It was an innovative risk for Dreamworks in trying to do an animated story without making the horse speak.