Top Family Movie Picks for the Holidays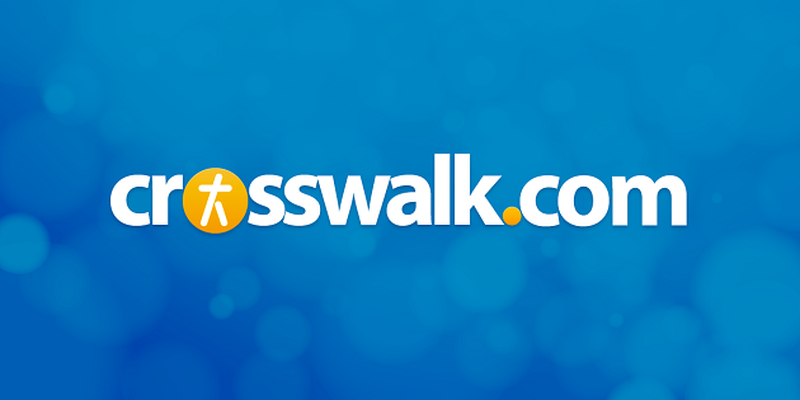 It's that time of year. The world has eaten too much of this. The budget has stretched too much to pay for that. And too much time indoors with loved ones has brought on the cabin fever.
So what's a family to do? Go to the movies, of course!
If that rings true for you and yours, then you'll need to know what your options are before heading to the local multiplex this holiday season. Here are some movies that just might be the ticket for you and your family . . .

---

1. ARTHUR CHRISTMAS
Wondering how Santa delivers all of those gifts in one night? In Arthur Christmas, Santa's younger son Arthur pulls back the curtain to reveal the ultra high-tech operation hidden beneath the North Pole. Voiced by James McAvoy (The Lion, the Witch and the Wardrobe), Arthur is a clumsy, loveable and unlikely hero who must complete an urgent mission before Christmas morning. As the tale unfolds, viewers also learn that there's a little dysfunction in Santa's family as well: Older brother Steve keeps the North Pole running in smooth, military-style precision; Santa is more of a figurehead, now that the operation has outgrown him; Grandsanta is a little cranky and having a hard time accepting new technology; and Mrs. Santa is just there to serve as a dedicated wife and mother.
CLICK HERE to read a review.

2. HUGO

"Do you want to have an adventure?" asks Hugo. To which many an inquisitive moviegoer might answer with a hearty "Yes!" Based on Brian Selznick's New York Times bestseller, The Invention of Hugo Cabret, this live-action story hits the big screen in both 3D and 2D this holiday season. Directed by Academy Award-winning director Martin Scorsese, marking his 3D motion picture debut, Hugo tells the story of an orphan boy who lives in secret in the walls of a Paris train station. Brought to life by Asa Butterfield (Nanny McPhee Returns), Hugo teams up with an eccentric girl who will help him unlock the mystery linking his late father, the toy shop owner living below him and the heart-shaped lock that doesn't seem to have a key.
CLICK HERE to read a review.
3. VEGGIETALES: THE LITTLE DRUMMER BOY

Earlier this fall, VeggieTales released its retelling of the classic tale, he Little Drummer Boy on DVD. If you're looking to just stay at home with the kiddos under a fuzzy throw with a trusty bowl of popcorn at your side, then this entertaining bunch of veggies could be an option. The familiar Christmas tale is bookended by a story of Junior Asparagus, who happens to be an aspiring drummer himself and is stuck at home with Grandpa Grape. When he thinks his friends have ditched him to go caroling, he finds himself in a self-imposed holiday funk. Wise and nimble mentor that he is, Grandpa soon convinces Junior to listen to the story of another young boy with percussive skills who also distances himself from people, but in the end sees his heart softened by a babe in a manger.
CLICK HERE to read a review.
4. PUSS IN BOOTS

Fans of the Shrek film franchise, which ended last summer with Shrek Forever After, will no doubt embrace this spinoff featuring the Puss in Boots character (voiced by Antonio Banderas). He's "a lover, not a fighter," he explains, but this adventure will take the sword-wielding feline on a mission with street-smart, yet clawless, Kitty Softpaws (voiced by Salma Hayek) and Humpty Dumpty (voiced by Zach Galifianakis) to find the golden eggs and save his town. First they'll have to climb a beanstalk. But to get a beanstalk they'll need magic beans. And to get the beans, they'll have to deal with the villainous Jack and Jill.
CLICK HERE to read a review.


5. THE MUPPETS

Kermit, Miss Piggy, Fozzie Bear, Animal and more! How can you not smile when you think of these beloved puppets from years gone by? The latest in the live-action film franchise that first began in 1979 with The Muppet Movie, The Muppets reunites our favorite characters and includes new friend Walter (the world's biggest Muppets fan), as well as Jason Segel and Amy Adams in an effort to save the Muppet Theater. Oilman Tex Richman (Chris Cooper) is ready to raze the building and drill for oil that's been discovered underneath it. But if the Muppets can come up with $10 million in time by way of "The Greatest Muppet Telethon Ever," then they'll be able to save it. Multiple celebrity cameos (always to be expected in Muppet films) should also surprise and delight fans both young and old.
CLICK HERE to read a review.

6. THE ADVENTURES OF TINTIN

Releasing wide in theaters just ahead of Christmas on December 21, The Adventures of Tintin marks the first of two Steven Spielberg-directed films for the holiday season (the live-action drama War Horse releases on Christmas Day). This animated, motion-capture film is presented in 3D and tells the story of Tintin (voiced by Jamie Bell), a young reporter who is relentless in his pursuit of a good story. That tenacity lands him smack dab in the middle of a high adventure with Captain Haddock (voiced by Andy Serkis) that includes a treasure hunt, a sunken ship and an arch nemesis (voiced by Daniel Craig).
CLICK HERE on December 21, 2011 for a review in Crosswalk Movies.

7. DOLPHIN TALE

Though it came out in theaters on the first day of autumn, Dolphin Tale's heartwarming story of a little dolphin that could is still perfect entertainment in this season of caring and sharing (and for home viewing, the DVD is set to release on December 20). Based on the true story of Winter, a rescued dolphin that lost its tail due to injuries from a crab trap and then learned to swim with a special prosthesis, Dolphin Tale follows Winter's rehabilitation at the Clearwater Marine Aquarium and her inspiration in the life of a young boy named Sawyer. The young introvert finds a cause worth living for once he meets the resilient dolphin and learns to open up to others in his life as well.
CLICK HERE to read a review.
8. THE LION KING 3D

Whether you're old enough to have seen it the first time in theaters (1994) or you've got grade-school-aged or older children who've never seen it before you're sure to enjoy the 3D version of The Lion King which has roared back to life after a special two-week engagement in theaters earlier this fall. Released on Blu-Ray and DVD shortly thereafter, the beloved Disney classic still crackles and pops with Academy Award-winning music ("Can You Feel the Love Tonight") and the story of Simba, a young lion cub who's sent into exile after his father is sabotaged. While the young hero searches for his destiny while waiting to be king, many creatures of the animal kingdom come alongside in friendship and song to help him reclaim his proper place.
CLICK HERE to read a review.
9. WINNIE THE POOH
Though it released in theaters this past summer, this new story with timeless characters is now available on DVD. Kids of all ages will love the adorable Winnie the Pooh, a self-described bear of "very little brain" who's always in search of the next pot of his beloved "huny." Inspired by A.A. Milne's children's literary classics, Winnie the Pooh finds Pooh, Tigger, Piglet, Eeyore, Owl, Rabbit, Kanga, Roo and Christopher Robin together again in Hundred Acre Wood. The adventure begins with a search for Eeyore's lost tail. But soon, a misread note left on Christopher Robin's door saying that he'll be "Back soon" leads the animals to believe that he has been captured by a creature called a "Backson." What to do? It's a charming and fun quest that will bring the friends together as they learn to face their fears and help one another along life's journey.
CLICK HERE to read a review.

10. RIO

From the makers of the Ice Age films, Rio transports viewers to the sunny locale of Rio de Janeiro and the lush rainforest of Brazil. Released in theaters this past spring and now available on DVD, Rio comes to life with a star-studded cast (voice talents of Anne Hathaway, Jesse Eisenberg, George Lopez, Tracy Morgan) telling the story of Blu, a macaw who thinks he's the last of his kind. When he leaves the comforts of his cage in small-town Minnesota and heads to Rio, he soon meets his match in Jewel, a high-flying female who isn't exactly impressed. But together they'll soon embark on the adventure of a lifetime, filled with snappy 3D technology, engaging musical sequences and plenty of offbeat humor to keep kids and parents entertained.
CLICK HERE to read a review.


To read more reviews of current and recent films to hit theaters or released on DVD, please visit Crosswalk Movies here.

Visit Crosswalk.com's Christmas Facebook page here.