"Billy" Chronicles the Beginnings of Graham's Legacy
Laura MacCorkle

Crosswalk.com Senior Entertainment Editor

2008

13 Oct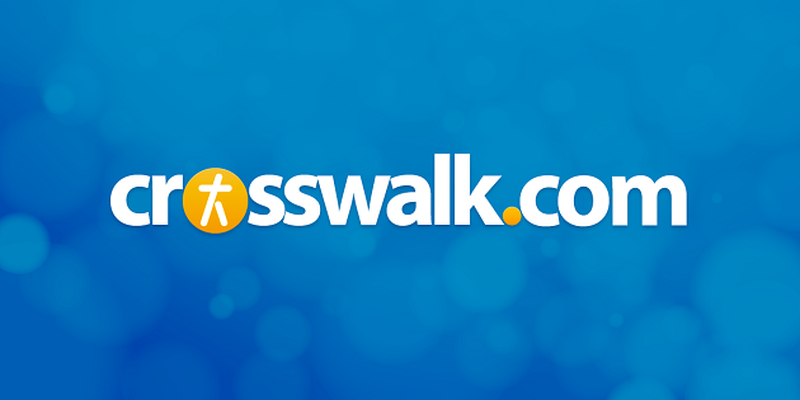 Release Date: October 10, 2008 (select cities)
Rating: PG (for thematic material including some disturbing images, brief language and smoking)
Genre: Drama, Biopic, Religion
Run Time: 1 hr. 38 min.
Director: Robby Benson
Actors: Martin Landau, Armie Hammer, Lindsay Wagner, Jennifer O'Neill, Josh Turner, Stefanie Butler, Kristoffer Polaha
More than just the beginnings of arguably the world's most well-known and respected evangelist, Billy: The Early Years is the story of two friends, of two roads taken and of two ways to make a biopic.
Largely guided from the perspective (using narration and flashback) of preacher-evangelist Charles Templeton (the older Charles played by Martin Landau, the younger by Kristoffer Polaha), Billy: The Early Years sets the stage in a hospice room where a documentary crew is filming.
Literally on his death bed (he died in 2001 after a long bout with Alzheimer's), Templeton is being interviewed about his career and his close friendship with Billy Graham (Armie Hammer).
Templeton had arrived on the evangelist circuit a little before Graham. Once a young sports cartoonist, the Canadian soon turned to preaching after his conversion. At the same time, Graham had just graduated from high school near Charlotte, N.C. and had also given his life to Christ at a revival meeting.
After graduating from Wheaton College in 1943 and marrying his college sweetheart, Ruth Bell (Stefanie Butler), Graham briefly pastored a church and hosted the "Songs in the Night" radio program before becoming the president of Northwestern College in Minnesota. Later, after Graham met Templeton, the two co-founded the international ministry Youth for Christ.
During this seemingly fruitful time period, Graham and Templeton began to take two different roads. "He went down his path. I went down another," admits the older Templeton to the documentary's camera. Templeton began doubting God and the infallibility of Scripture. "What if it's wrong?" he says heatedly to Graham in one scene. "These are stories written by feeble men like you and me, attempting to answer the questions of life. I feel sorry for you, Billy. What you call faith is the death of intellect." Templeton later declared himself an agnostic and announced his departure from ministry in 1959.
Billy: The Early Years ends with the Tent Revival in Los Angeles, Calif., in 1949. Originally only scheduled to run for three weeks, the meetings went on for two months and are considered the launching point for Graham's worldwide ministry. The film's final moments recreate a portion of Billy's message to the crowd, as he exhorts them to follow Jesus—the man whose ministry of only three years continues to cause millions upon millions throughout history to bow down and worship him as their Redeemer.
While its subject matter is fascinating and the exemplary life lived should give us pause, Billy: The Early Years does not live up to the quality of previous biopics (Amazing Grace, Shadowlands) which artfully depict other great heroes of the Christian faith.
This could have been a tale told in a much more sophisticated manner, but instead has been conveyed with too much schmaltz, random comic relief, and a script that leaves more questions than answers (especially for those not familiar with Graham's life). Partly to blame is the rough direction by Robby Benson (once a teen heartthrob in Ice Castles, later the voice of The Beast in Disney's Beauty and the Beast). Poor usage of split screen, flashback, slow-motion and superimposed imaging only hinders and fails to add any artistic merit to the finished work or value to the viewers' experience.
As Graham, Hammer (the great-grandson of industrialist-philanthropist Armand Hammer) is believable, but overacts at times in his first major film role. Polaha plays Templeton well in an understated manner, and the original Bionic Woman, Lindsay Wagner (who is hardly recognizable), does a surprisingly good job as Mrs. Graham (Billy's mother). A head-scratcher cameo by Olympic-winning figure skater and sports commentator Scott Hamilton occurs in the latter third of the film, but it's safe to say the resulting effort shouldn't do anything to cause a redirection in his future career plans.
Problems aside, Billy: The Early Years still garners points for its earnestness in portraying Graham as a lanky, likeable man with a big heart and an unswerving passion to reach others for Christ. And for those simply looking to know more about the beginnings of this great evangelist's call to ministry, they will not be disappointed.
CAUTIONS:
Drugs/Alcohol: One character has a flashback of a smoky bar scene.
Language/Profanity: The older Templeton utters "damn" in one of his interview segments during the documentary shoot.
Sex/Nudity: A man passionately kisses and caresses a woman in a bar; although clouded by a foggy mirror and with a towel around his waist, Billy's bare chest is seen while in a dormitory shower room; Billy and Ruth hold hands; news footage of disturbing images, including concentration camp victims (some skin is visible; no private parts can be seen).
Violence: Templeton is shown knocked to the ground (and his body shakes) during a religious experience that leads to his conversion; a bloodied young girl is wheeled on a hospital cart through a corridor; disturbing images of concentration camp victims; Billy has a few physical pratfalls (falling in a kitchen while carrying an overloaded tray of food, almost tripping through a door after opening it) which are played for laughs.
Religion: Various scenes of evangelistic rallies or church services with preaching and exhortation. Prayer and/or passionate cries to God involving several characters.