Diary of a Wimpy Kid Starts Strong but Weakens
Christian Hamaker

Crosswalk.com Contributing Writer

2010

19 Mar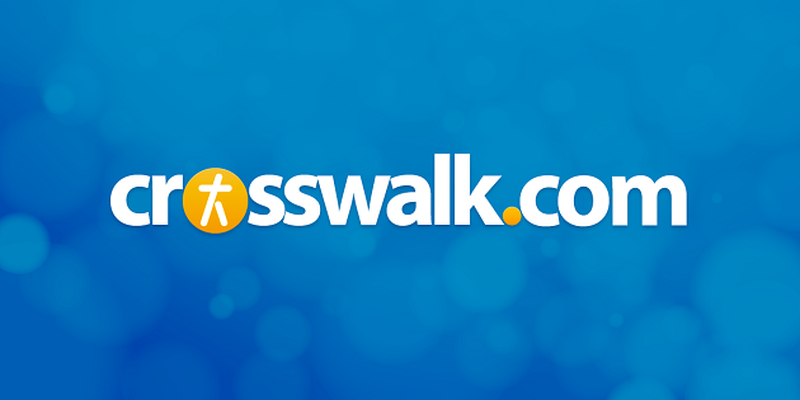 Release Date: March 19, 2010
Rating: PG (for some rude humor and language)
Genre: Comedy, Adaptation
Run Time: 120 min.
Director: Thor Freudenthal
Actors: Zachary Gordon, Robert Capron, Rachel Harris, Steve Zahn, Devon Bostick, Grayson Russell, Chloe Moretz

Raise your hand if you were a wimpy kid.

I was, and although a little time at the gym in recent years hasn't changed much, I feel a lot better about my wimpiness after a good workout.

Diary of Wimpy Kid, based on the books by Jeff Kinney and directed by Thor Freudenthal (Hotel for Dogs), brought back memories of the most awkward time in my life, and in any man's life: The beginning of middle school. The longtime friends you've established over the years start to grow up, look different and gravitate to new social circles. You either do the same—or get left behind.

Diary of a Wimpy Kid is aimed at all those who got left behind. It's fitfully funny, and at times is surprisingly fresh in its take on adolescence. But the film slips into standard comedy fare a bit too often, keeping it from being the breakout comedy it threatens to be early in its running time.

Greg Heffley (Zachary Gordon) has plans to make an impression on his new classmates. His older brother (Devon Bostick) does his best to advise him on how to steer clear of any trouble in his middle-school environment: Don't talk to anyone, keep your head down and, most of all, don't be seen hanging out with your best friend—the chubby Rowley (Robert Capron). He'll only hold you back.

Greg has his own plans for getting noticed, but from the beginning of class on his first days, those plans backfire repeatedly. No one will sit with him in the cafeteria—no one except the likes of the geeky Fregley (Grayson Russell) and other nerds.

Greg remains prepubescent: Girls are still nuisances rather than potential dates. He's so wrapped up in his plot to free himself of his dorky friends that he doesn't respond to Angie (Chloe Moretz)—a beauty whose bookwormish tendencies isolate her from most of her classmates. She refuses to engage in the gamesmanship and social competition that Greg is so eager to navigate.

The set-up is a good one, thanks to a script by veteran TV writers Jackie and Jeff Filgo that contrasts Greg's self-conscious awareness of his stature—he's smaller than 95 percent of the kids at his school—with a cocksure attitude that needs a serious adjustment. He believes everyone who surrounds him is a moron, and that he deserves something better. It's only fitting when Rowley, on whom Greg looks with disdain and whom he abuses in his own efforts to shake free from "loser" status, becomes the most popular kid in their class.

For every one of the film's creative moments—a school newspaper headline reads "CHEERLEADER GAINS POUND" and Greg's downfall in social position is illustrated in the manner of the book on which the film is based—there's a pedestrian element that offsets it. Urban legends about a tract of forest called "devil worshipper woods" and a curse ("the cheese touch") involving a piece of moldy cheese on the blacktop are predictable, and a rival female classmate is annoying to viewers as she is to Greg.

Of course, urban legends and annoying classmates are part of the middle-school experience. They just happen to come across as tedious in Diary of a Wimpy Kid, which brings a freshness to other elements of its story that might have been much more routine in their execution (the recent film, How to Eat Fried Worms, while generally inoffensive, is an example of undistinguished adaptation of a popular kids' book).

Greg's father is slightly kooky, while his mother offers the film's key lesson: Our choices make us who we are. Greg must decide who his true friends are. It's not a deep story, but Diary of a Wimpy Kid goes down pretty easily. It has its share of laughs—even for adults—and reminds us that the pain of those early years subsides in time. Especially if we make the right choices.


Questions? Comments? Contact the writer at crosswalkchristian@verizon.net.

CAUTIONS:
Language/Profanity: "Oh, God"; "turd bird."
Smoking/Drinking/Drugs: None.
Sex/Nudity: Nothing sexual; shot of man in bathing suit sunbathing; shot of boy sitting on a plastic toilet, doing his business; a boy accidentally urinates on his brother; a magazine cover photo shows cleavage.
Violence/Crime: Sibling teasing and torment; threats that someone will "literally kill" someone else; kid is sprayed by a host; a game involving a football and Big Wheel leads to a broken arm; boy picks his nose, extends his finger and chases after another boy; a fight breaks out during a student play.
Religion: Town myth dubs a wooded area "devil worshipper woods."