Here Come the Brash Bridesmaids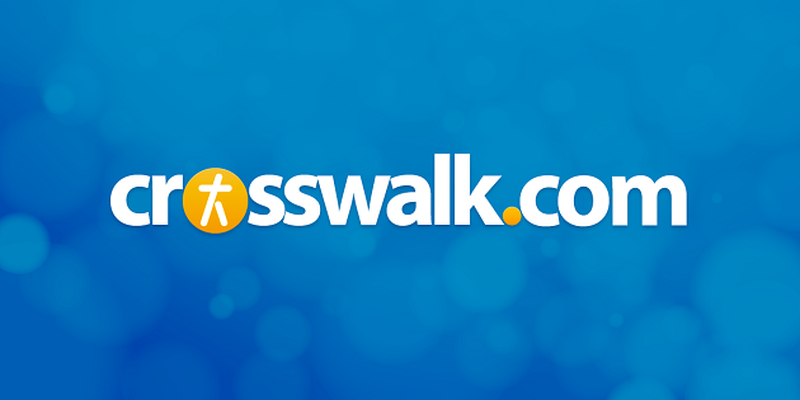 DVD Release Date: September 20, 2011
Theatrical Release Date: May 13, 2011
Rating: R (for some strong sexuality and language throughout)
Genre: Comedy
Run Time: 125 min.
Directors: Paul Feig
Actors: Kristen Wiig, Maya Rudolph, Rose Byrne, Jill Clayburgh, Ellie Kemper, Wendi McLendon-Covey, Melissa McCarthy, Chris O'Dowd, Jon Hamm
Thanks to a steady stream of less than lady-like language and a decidedly brazen streak of sexuality and scatological humor, Bridesmaids has already been labeled everything from the female answer to The Hangover to Judd Apatow's (Funny People, Knocked Up) debut of the wo-mance since it's the girls who inevitably lead the charge toward maturity this time around.

Funny thing is, while both are an accurate description in the movie's most outrageous moments, Bridesmaids still aims for more than sheer shock value. Surprisingly enough, there's some intriguing insight into the foibles of female friendship, not to mention a heart-wrenching object lesson featuring a likable thirty-something who's settling for second best in, well, everything after her bakery goes belly-up and leaves her feeling like she's cloaked in failure.

The only consistently good thing in Annie's (Saturday Night Live star Kristen Wiig) life has been the unwavering friendship of her childhood pal, Lillian (Wiig's real-life BFF, fellow SNL actress Maya Rudolph). No matter how low Annie feels (and trust me, there's plenty to lament considering she's sleeping with a cad, can't pay her bills and has, hands down, the creepiest roommates on Planet Earth), Lillian's always there to listen and make her laugh.

And since they're both dating, albeit with different levels of success, they also have that common ground of not being fully committed to anyone else. That is, until Lillian unexpectedly gets engaged to her boyfriend, which kick-starts this whole crazy story into motion.

Naturally, Lillian asks Annie to be her Maid of Honor, which Annie happily agrees to. In fact, everything's still going downright swimmingly until Annie meets her fellow bridesmaids, particularly Lillian's hoity-toity new friend Helen (Rose Byrne). Gorgeous, wealthy and armed with a pitch-perfect passive-aggressive streak, she's apparently made it her mission to outdo Annie in every possible way, something that hilariously plays out in several scenes.

While the idea that weddings often bring out the worse in people is certainly well-traveled cinematic territory (see Bride Wars, Wedding Crashers, etc.), the screenwriters (Wiig and her writer/actress friend Annie Mumolo) not only put their own quirky twist on things, but they actually manage to develop the leading characters' backstories enough to make you care about what happens to them.

With that said, however, those more engaging elements are often accompanied with an unsavory blend of Apatow's sexually charged humor (see Cautions listed below for more details). Proving the boys aren't the only ones who can talk dirty, expletives and frank bedroom discussion (think a younger, hipper Sex and the City) are basically par for the course.

Admittedly, some scenes are so funny that you'll end up missing the next five minutes of dialogue because the audience is laughing so loud. But like its fellow R-rated comedic counterparts, other moments seriously cross the boundaries of good taste—an uncomfortable compromise for many, even in light of more meaningful discussion.
CAUTIONS:
Drugs/Alcohol: Alcohol flows freely throughout. Cocaine is mentioned, and some mysterious sedative is administered to Annie to "calm her down" on the plane.
Language/Profanity: The full range of expletives are used throughout—multiple uses of the "f" word, as-, bit-, da--, sh--, he--, as-ho--, cu--, go-da--.
Sex/Nudity: Judd Apatow may have only produced the movie, but the humor definitely has his sexually charged stamp. In what helps underscore how pathetic Annie's life is and meant to set the raunchy comedic tone, we see her engage in meaningless, acrobatic sex with a selfish playboy (Jon Hamm) in the graphic opening scene. Hamm is nude and Wigg is shown in her bra, but everything below the belt is hidden from view. Annie and Lillian often talk about sex and aren't shy about the specifics including vivid descriptions of the male anatomy. Rita (Wendi McLendon-Covey) gives newlywed Becca (Ellie Kemper) a hard time for not having any other sexual partners prior to her marriage. When they get liquored up on the way to Vegas, Rita and Becca end up kissing briefly. The rather mannish Megan (Melissa McCarthy) makes many innuendo-laden come-ons to the man she's sitting next to on the plane. By the time credits roll, she's eating a sandwich off his naked body (his genitals are cleverly obscured from view). Annie also hooks up with the far kinder policeman, Rhodes (Chris O'Dowd). No nudity, but the scene starts off pretty steamy. Annie flashes her boobs to get Rhodes' attention (you can only see that she's topless from far away, so nothing gratuitous is shown).
Scatological Humor: In an extended scene that got the most laughs in our screening, the girls' bout of food poisoning turns really ugly in an upscale bridal shop. We see projectile vomiting and a couple of the girls' stomach issues attack from the other end.
Violence: Only of the comedic variety.
Christa Banister is a full-time freelancer writer, specializing in music, movies and books-related reviews and interviews and is the author of two novels, Around the World in 80 Dates and Blessed Are the Meddlers. Based in Dallas, Texas, she also weighs in on various aspects of pop culture on her personal blog.
For more information, including her upcoming book signings and sample chapters of her novels, check out her Website.