Imagine That ... Murphy Makes an Enjoyable Family Film
Christa Banister

Crosswalk.com Contributing Writer

2009

12 Jun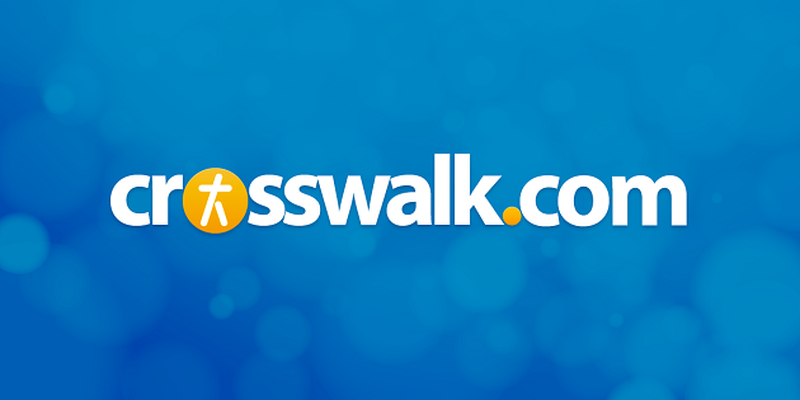 DVD Release Date: October 6, 2009
Theatrical Release Date: June 12, 2009
Rating: PG (for some mild language and brief questionable behavior)
Genre: Comedy/Family
Run Time: 107 min.
Director: Karey Kirkpatrick
Actors: Eddie Murphy, Yara Shahidi, Thomas Haden Church, Martin Sheen, Nicole Ari Parker, Vanessa Williams, Ronny Cox, James Patrick Stuart

Unlike Dwayne Johnson (a.k.a The Rock) or even Will Ferrell who've served up a couple of decent kid-friendly movies in the past, Eddie Murphy's transition into family-oriented comedy has left a lot to be desired.
Need proof? Well, just add Meet Dave, The Haunted Mansion or Daddy Day Care to your Netflix queue, and you'll probably wish you had that five to six hours of your life back.
Sure, Murphy tried desperately to fall back on the slapstick, quick-witted humor that made him a superstar in the first place—without all the colorful language, of course. But even with Murphy's best comedic efforts, these aforementioned flicks still lacked two essential elements for truly connecting with a mass audience of parents and their kids: a story really worth telling and a heartbeat beyond those gimmicky attempted laughs.
Fortunately for Murphy, his latest foray into PG-rated territory in Imagine That has both in spades. Putting a unique twist on the all-too-familiar story of a workaholic father who's great at the office but majorly lacking in daddy skills, Murphy is Evan, a successful finance guy at a Denver investment firm who's always crunching numbers with his trusty laptop and Blackberry by his side.
And in the beginning, Evan's one-dimensional life doesn't exactly change much when his 7-year-old daughter Olivia (Yara Shahidi) stays over at his posh loft. Turns out that Evan and his wife (Nicole Ari Parker) are separated, and when Mom has to work the pledge drive at her local TV station, she asks Evan to step in.
With no other choice but to say yes, Evan reluctantly agrees. But daughter or no daughter, Evan doesn't have time to be bothered with her, so he ignores her and hopes she'll opt for an early bedtime. Rarely without the soft purple blanket she calls her Goo-Ga, Olivia does a pretty good job of amusing herself by engaging in conversation with three imaginary friends—two princesses and a queen.
Even off in the corner, though, Olivia's whispering under the blanket disturbs Evan while he's working. If he'd been listening, however, he would've discovered some pretty great business advice—from "the princesses" no less. Sadly, he's not really ever listening to Olivia, something she (and his soon-to-be ex-wife, presumably) so desperately longs for.
But when Olivia joins Evan at the office, the "insights" of her magical world underneath the Goo-Ga end up helping her Dad a great deal. In order to get these top-notch stock prognostications his boss is raving about, Evan has to learn what pleases the princesses and the queen. Turns out a few silly songs and childish dances will keep the magical world's dragons placated, while providing an opportunity for father and daughter to bond in the process.
Adding another layer of goofiness, not to mention the requisite tension, to the proceedings is a subplot involving Evan's arch rival at work, Whitefeather (a hilarious Thomas Haden Church). With equally unorthodox methods for dispelling financial advice to investors, Whitefeather prefers pseudo-Native American wisdom, which certainly makes those boring meetings in the conference room a little more interesting with all his cawing and nature talk.
With Evan's star is on the rise, thanks to the Goo-Ga, the queen and the princesses, Whitefeather is determined to find the source of Evan's newfound financial insight. Hiring a coworker to follow Evan's every move, Whitefeather eventually discovers that all Evan is doing is hanging out with his daughter. And her purple blanket.
While the story could've easily veered into that cloyingly sappy territory that many movies of this ilk do, Imagine That actually manages to avoid most of that. Thanks to a fresh script and the dynamic pairing of Murphy and Shahidi—a duo very believable as father and daughter—the scenes are further accentuated with a happy-go-lucky soundtrack of apropos Beatles' covers. That said, the flick's ultimate joy comes from seeing the once-fractured relationship between father and daughter gradually grow into something meaningful. And unlike your average sitcom, the transformation didn't happen in 27-ish minutes, which ultimately makes watching it play out all the more fulfilling.
All that from a family movie starring Eddie Murphy? Yeah, can't say I would've imagined that either.

CAUTIONS:
Drugs/Alcohol: None—just a child ingesting mass amounts of Red Bull in one scene.
Language/Profanity: Two minor expletives, and a couple of exclamations of God's name.
Sex/Nudity: None.
Violence: There are plenty of bumps and spills meant for comedic effect. The "brief questionable behavior" is conducted when Evan speeds and runs numerous red lights in an effort to make it to his daughter's play. There's also a scene where Evan breaks into his daughters' friends house during a slumber party in order to retrieve the magic blanket.
Religion: Evan and Olivia say a blessing before eating their dinner.
Christa Banister is a full-time freelancer writer, specializing in music, movies and books-related reviews and interviews and is the author of two novels, Around the World in 80 Dates and Blessed Are the Meddlers. Based in St. Paul, Minn., she also weighs in on various aspects of pop culture on her personal blog.
For more information, including her upcoming book signings and sample chapters of her novels, check out her Website.