Jumanji 2017: JUst fun MAN, GEE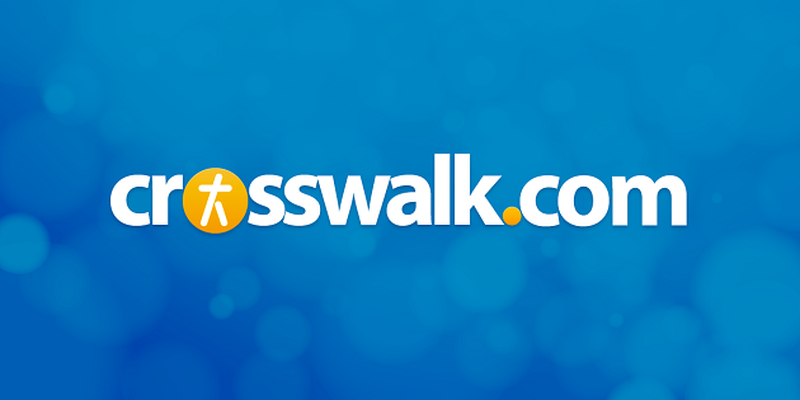 A fun bit of fluff to enjoy over the holidays. Jumanji: Welcome to the Jungle has plenty of laughs and enough adventure to keep things interesting. The comedy is broad but mostly family-friendly and the bankable stars are fun to watch. 3.5 out of 5.
 
Synopsis
Not a remake, not quite a sequel… maybe call it an homage to the original Jumanji? Four high school kids having a Breakfast Club moment find an old video game console and get sucked into the game's jungle setting, transformed into the avatars they chose. Once inside they realize the only way to get home to the real world is to play and win the game. It won't be easy—they'll have to work together and revisit their notions about each other and themselves.
 
What Works?
Jumanji: Welcome to the Jungle feels like an extended comedy sketch from Saturday Night Live or even a modern Carol Burnett Show. It works mostly because the adult versions take themselves so seriously. Nervous nerd Spencer (Alex Wolff) morphs into Dr. Smolder Bravestone (Dwayne Johnson) on the outside, but is still the same insecure teen on the inside. Brainy girl Martha (Morgan Turner) turns into femme fatale Ruby Roundhouse (Karen Gillan), and learns it's not so bad to be pretty (especially if your strength is dance fighting). Football star Fridge (Ser'Darius Blain) becomes Bravestone's smallish sidekick Moose Finbar (Kevin Hart), and gets schooled in humility. Beauty queen Bethany (Madison Iseman) finds herself inside the body of "an overweight, middle-aged man" (Jack Black) and—gasp—has to live without her phone. Hart and Black are particularly funny, making the most of the disparity between their inner and outer selves.
There's nothing serious about this movie, but there are some nice moments of self-awareness. Formulaic? Sure, but at least it's entertaining. Fans of the 1995 Jumanji will appreciate a nod to Robin Williams' character.
 
What Doesn't?
Most of the 'girl in a man's body' humor is relatively tasteful, but it teeters on the edge of bad taste a couple of times. There are some holes in the plot, but you weren't expecting this to be great theater, were you? Those who loved the original may miss the actual board game; in this version it's updated to an old school video game.
 
Christian Worldview Elements / Spiritual Themes
Each character in the game is endowed with a different set of strengths and weaknesses. They're not necessarily strengths the actual people wanted, but they have to accept their roles and use their gifts in order to survive. None of them can win the game alone. As in the body of Christ, they need each other.
 
CAUTIONS (may contain spoilers)
MPAA Rating: PG-13 for adventure action, suggestive content and some language
Language/Profanity: A few appearances of the more popular curses, but no f-bombs. Sh**, b**ch, d**n, a** (often combined with "bad," "stupid," or "jack"), God's name taken in vain a couple of times.
Sexuality/Nudity: One character's avatar wears a skimpy outfit, which makes her uncomfortable. A female character ends up in a male avatar's body, leading to some comedic moments involving her new anatomy. Quite possibly the most awkward first kiss ever (and a later, improved version). Some innuendoes and talk of hook ups and wanting to "hit that." Two males experience mouth-to-mouth resuscitation that might melt into a kiss (to be fair, one is technically a female), but the moment passes without any romantic action. It's implied that a male character is visibly aroused, but we don't see anything.
Violence/Frightening/Intense: Only brief intense moments; none reach the point where you really feel anyone is in danger of losing (all) their lives. Although being eaten by a hippo or spontaneously exploding is fairly dramatic.
Drugs/Alcohol: Margaritas are served; one character gets drunk.
 
The Bottom Line
RECOMMENDED FOR: Anyone looking for a lighthearted romp through the jungle.
NOT RECOMMENDED FOR: Viewers who can't handle the whole body-switching thing.
Jumanji: Welcome to the Jungle, directed by Jake Kasdan, opens in theaters December 20, 2017. It runs 119 minutes and stars Dwayne Johnson, Kevin Hart, Jack Black, Karen Gillan, Nick Jonas, Bobby Cannavale, Ser'Darius Blain, Madison Iseman, Morgan Turner, Alex Wolff and Missi Pyle. Watch the trailer for Jumanji: Welcome to the Jungle here.
 
Susan Ellingburg spends most days helping to create amazing live events and most nights at the movies, at rehearsals, or performing with vocal ensembles in the Dallas area. This leaves very little time for cleaning house. A natural-born Texan, Susan loves all things British, Sunday afternoon naps, cozy mysteries, traveling with friends, and cooking like a Food Network star (minus the camera crew).
Publication date: December 21, 2017
Image courtesy: ©Columbia(Sony)