One Direction: This is Us is Safe, Sincere, Staged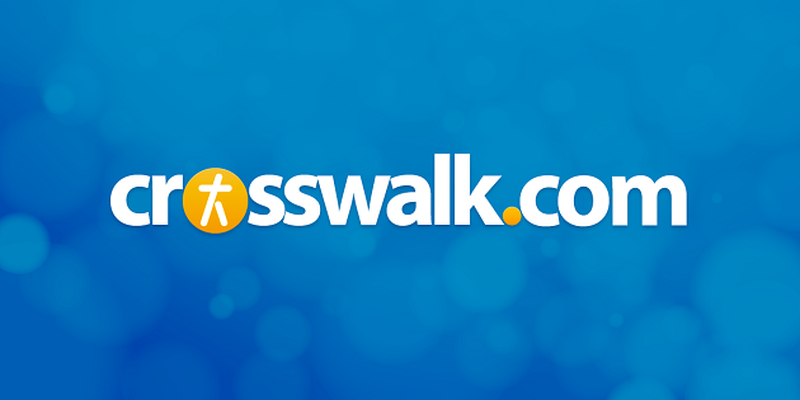 DVD Release Date: December 17, 2013
Theatrical Release Date: August 30, 2013
Rating: PG (for mild language)
Genre: Live Concert/Documentary
Run Time: 92 min.
Director: Morgan Spurlock
Starring: Niall Horan, Zayn Malik, Liam Payne, Harry Styles, Louis Tomlinson
Before watching This Is Us with a passionate crowd of pre-teen girls (and trust me, "passionate" is a serious understatement), I knew exactly three things about One Direction—they hailed from the United Kingdom, one of them dated Taylor Swift before their relationship fizzled in spectacular fashion, and yes, 1D basically replaced Justin Bieber as the object of many young girls' affections.
Aside from that, I was basically a blank slate. Being a pop culture junkie, however, seeing what all the fuss was about through the lens of Super Size Me documentarian Morgan Spurlock was an intriguing prospect. Could the same guy who famously lived on nothing but McDonald's fast food for a month make an equally memorable statement about pop music's reigning boy band?
Well, yes and no.
Following in the grand tradition of Katy Perry's Part of Me, the Biebs' Never Say Never and Jonas Brothers: 3D Concert Experience, a large chunk of This is Us reads more like shameless propaganda than an actual film. From interviews with wildly enthusiastic fans that say very little beyond how much they loooove the guys to a badly staged bonding ritual where the five One Directioners are sitting around a campfire in the middle of nowhere and awkwardly musing about what their lives might be like out of the spotlight, This Is Us occasionally suffers from that stale, just-for-fans feeling.
CrosswalkMovies.com: One Direction This Is Us Video Movie Review from crosswalkmovies on GodTube.
On the other hand, there are moments where This Is Us is several notches above your standard-issue pop-doc. When a group of young guys are as famous as they are, it's often easy to forget they're still somebody's sons.
Not surprisingly, there is a significant downside to this glamorous but nomadic living, and it doesn't play out in predictable sex, drugs and rock 'n' roll fashion here. Instead, the viewer experiences the flip side of fame from the perspective of the parents.
No doubt, the 1D parents are clearly proud of what their sons have accomplished, but in many ways, it's a strange reality that's often difficult to relate to. While one mother is understandably emotional about receiving a beautiful new home as a gift from her young son, a gesture he apparently dreamed of long before becoming a pop star, another mom regularly greets the cardboard cutout of her son, a reminder that he's far away and not coming home anytime soon.
For those not already familiar with One Direction's rise to fame, This Is Us also provides insight into the guys' surprisingly humble beginnings before Simon Cowell saw their collective potential on The X Factor UK. Largely from working class communities, one would assume that One Direction would be happy to divorce themselves from what could've been a blue-collar existence. But as a rare day off reveals, the guys clearly seem happy to reconnect with their past, not to mention their non-musical interests such as graffiti art for Zayn Malik or a gig at the local bakery for Harry Styles.
Lest anyone forget that One Direction is famous for its music, plenty of concert footage is interspersed between the requisite day-in-the-life footage. Unlike their predecessors The Backstreet Boys and 'N Sync, choreographed dancing doesn't play a big role in their repertoire, so their fast and loose approach to performing makes the whole audience connection seem a lot more organic.
Still, as catchy as these puppy dog declarations of teenage devotion are, it's clear the fanbase wouldn't care if they were lip-syncing, reciting Shakespeare or singing the phonebook. But from the perspective of a music critic like myself, the fact that One Direction is really singing and adept at choosing covers (their renditions of Blondie's "One Way or Another" and Wheatus's "Teenage Dirtbag" both shine) to round out their set list makes the bubblegum a little easier to tolerate.
Truth be told, when you're clearly not part of the demographic, there isn't much about This Is Us that'll stick for the long haul, save for potential hearing damage from all the shrieking. But in capturing a worldwide phenomenon that's clearly in its prime, Spurlock does a decent job of highlighting the songs and what makes One Direction tick as people. Be forewarned, though. If you're a parent joining your pre-teen for the festivities, I'd suggest bringing earplugs. Since the oldest member of One Direction clocks in just shy of 22, there's plenty of goofy, crowd-pleasing shenanigans packed into an hour and a half.
CAUTIONS:
Violence: The continual shrieking of One Direction's young female fanbase may feel like violence to your ears.
Language/Profanity: The 1D boys occasionally use words like he--, dam-- and as-. God's name is also exclaimed on several occasions.
Sex/Nudity: There's a bit of mild sexual innuendo/suggestive material in a couple of their songs. The boys are often shown shirtless. At one point, Harry's bandmates punk him by pulling down his pants during a performance (he's shown in his underwear).
Drugs/Alcohol: None
Christa Banister is an author and full-time freelancer writer, specializing in music, movies and books-related reviews and interviews and is the author of two novels, Around the World in 80 Dates and Blessed Are the Meddlers. Based in Dallas, Texas, she also weighs in on various aspects of pop culture on her personal blog.
Publication date: August 30, 2013