Santa Clause 3 an Okay Choice for Holiday Entertainment
Lisa Rice

Crosswalk.com Contributing Writer

2006

2 Nov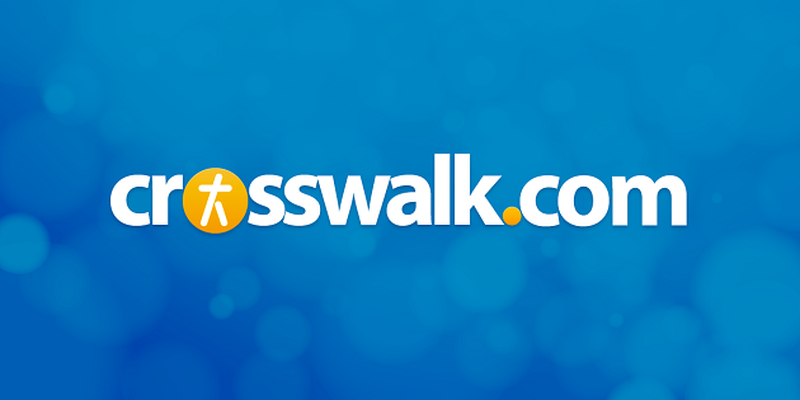 DVD Release Date: November 20, 2007
Theatrical Release Date: November 3, 2006
Rating: G
Genre: Comedy, Drama
Run Time: 1 hour, 32 min.
Director: Michael Lembeck
Actors: Tim Allen, Elizabeth Mitchell, Eric Lloyd, Judge Reinhold, Wendy Crewson, Spencer Breslin, Liliana Murray, Martin Short, Ann-Margret, Alan Arkin, and Michael Dorn
Amazingly, it's that time of year again. The decorations are already up at Macy's, and the Christmas movies are hitting the silver screen. The first one to land in theatres this year is The Santa Clause 3: The Escape Clause.

Like most Christmas movies of the past (How the Grinch Stole Christmas, Home Alone, A Christmas Story, It's a Wonderful Life, Christmas Vacation, and The Polar Express), once again the story has nothing to do with the Christ of Christmas, but rather extols an important – but way-secondary – theme of family. If you can look with patience on the fact that this is where Hollywood is, spiritually, and if you just want a few good laughs with your kids, Santa Clause 3 is not a bad choice for entertainment.
The third in the Santa Clause series, The Escape Clause again stars Tim Allen as Santa Claus (a.k.a. Scott Calvin), a guy who really wants to be all things to all people. He wants every kid to get the gift they want – on time, but this year his wife, Mrs. Claus, a.k.a. Carol Calvin (Elizabeth Mitchell) is expecting their first child, and the labor pains and false starts are hitting hard and fast. Carol is missing her parents, Bud and Sylvia Newman (Alan Arkin and Ann-Margret), and Santa wants to make her happy. After all, he failed as a husband and father in his first marriage, and he wants to do better on this go-round.
After having a quick meeting of the council of famous children's characters (like the Easter Bunny, Mother Nature, the Sandman, and the Tooth Fairy) and making a decision to give the dubious Jack Frost (Martin Short) another chance to straighten up his act, Santa takes a sleigh ride to America to retrieve his in-laws. However, Bud and Syliva don't actually know the "S.O.S." – Secret of Santa – the fact that their son-in-law is the current Father Christmas, so Santa has to bring the Sandman (Michael Dorn), to knock them out for the ride back. Meanwhile, his elves are quickly fixing up the North Pole so that the in-laws will believe they're in Canada!
What Santa doesn't know is that the insanely jealous Jack Frost is plotting to take over his position, and he has cleverly stolen the secret to Santa's demise from the head elf, Curtis (Spencer Breslin). When the group returns to the North Pole (a.k.a. Canada), they find that all mayhem has broken out in Santa's Workshop (a.k.a. Scott Calvin's Canadian toy factory). To make matters worse, the discouraged Santa lets himself get tricked by the now overtly evil Jack Frost, and he suddenly finds himself out of his job and back in his pre-Santa existence in America! It will take large doses of courage and ingenuity – as well as help from some clever children – if Santa is to right some wrongs, save his position, and keep his new family intact.
Though the movie starts slowly (frantic, but slow to engage), there are many adorable elements in The Escape Clause. Martin Short steals the show as Jack Frost, playing that fake, jealous, ambition-driven, half nice/half suck-up character that he's so good at (Spy Kids, Father of the Bride, The Three Amigos,). He does a great song-and-dance number at one point that shows off his outrageousness nicely. And the whole turning-the-North-Pole-into-Canada sub-plot is hilarious.
The movie is clearly big-budget, too, with hundreds of talented kids in the cast and some special effects that include an amazing, unusual fireplace that accommodates the rotund Santa quite humorously. There's also a mysterious room that showcases Santa's snow-globes, which float in suspended animation amongst snowflakes. Just beautiful.
Despite its dips and lags in interest here and there, the kids in the screening really enjoyed the movie and said they'd recommend it to others. For parents, again it's sad that almost all Christmas movies fill our kids' heads with Santa and elves and reindeer and sleighs – and even good things like hoping and wishing and helping and family. But they completely ignore the reason for the season – the celebration of our wonderful Lord.
Granted, it's difficult to combine Santa and God. Elvis Presley sort of tried that with his lyrics, "Santa knows we're all God's children, and that makes everything right," but it turned out to be kind of a laughable attempt at a meld. So, with that caveat in mind, do enjoy yet another year of Hollywood's mindless holiday entertainment!
AUDIENCE: Children and adults
CAUTIONS:
Drugs/Alcohol: None.
Language: None.
Sex & Nudity: None.
Violence: Some comedic violence, as in a man getting hit by shovel, etc.