Shivers Galore on Shutter Island
Christian Hamaker

Crosswalk.com Contributing Writer

Updated

Jun 11, 2010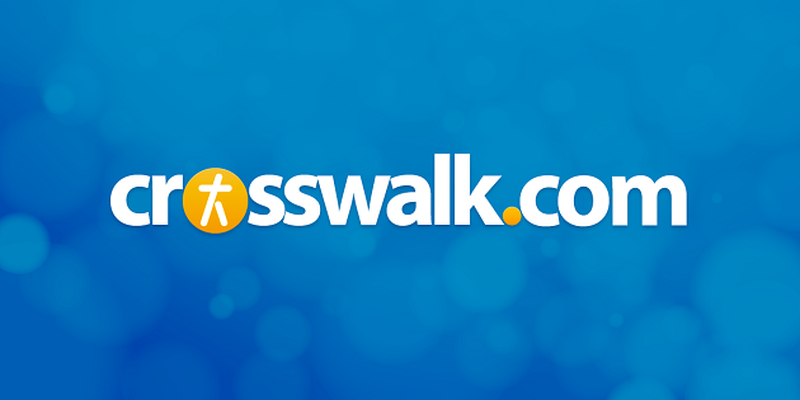 DVD Release Date: June 8, 2010
Theatrical Release Date: February 19, 2010
Rating: R (for disturbing violent content, language and some nudity)
Genre: Suspense, Thriller, Adaptation
Run Time: 138 min.
Director: Martin Scorcese
Actors: Leonardo DiCaprio, Mark Ruffalo, Ben Kingsley, Michelle Williams, Emily Mortimer, Max von Sydow, Patricia Clarkson
Prepare to be put through the wringer with Shutter Island.

Dreamlike and full of haunting imagery and music, the film is based on a novel by Dennis Lehane (Mystic River, Gone Baby Gone) and directed by Martin Scorcese (Goodfellas, The Departed, The Last Temptation of Christ). The movie is a spectacular downer with several moments of great emotional anguish. It ends on such a grim note that it's hard to imagine anyone enjoying the film.

Is that a deal-breaker? By no means.

Sure, Shutter Island is depressing, but it's also potent, with directorial nods to Alfred Hitchcock and Stanley Kubrick—most notably to Vertigo and The Shining. Like those films, it will disturb and unsettle viewers hoping for more upbeat fare, but it will reward others who can absorb the story's horrors.

Leonardo DiCaprio stars as Teddy Daniels, a U.S. marshal who arrives at Shutter Island, site of the Ashcliffe Psychiatric Correctional Facility for the mentally unbalanced. He's there with his new partner, Chuck Aule (Mark Ruffalo), to investigate the disappearance of a patient, Rachel (Emily Mortimer), from the facility.

The institution is tightly controlled by security staff and Dr. Cawley (Ben Kingsley), who, in 1954—the year the movie is set—is fighting battles within the medical community. He's pushing for newer therapies to treat the mentally disturbed patients at Shutter Island, and for an end to the barbaric treatments of earlier decades.

Daniels, it's slowly revealed, could use Cawley's help. All business on the surface, he's plagued by visions he can't shake of his wife and children, who died in a fire. As he digs further into the disappearance of Rachel, he becomes ever more deeply haunted by his past—not only his family tragedy, but his wartime experience and images of the death camp he helped to liberate.

The workers and inmates at Shutter Island speak to Daniels in a manner that sometimes comes across as rehearsed. Is there more to Daniels' pursuit than even he realizes? Is Daniels pursuing Rachel or running from his own past?

The film's conclusion is drawn out, and its horrors are so disturbing that audience members will justifiably ask if Daniels' torment needs to be depicted at such length. But Shutter Island's most disturbing images are its most memorable—just as Kubrick's images of murdered children and gushing blood are among the most memorable in (and essential to) The Shining, and Hitchcock's shots of the grief-stricken Jimmy Stewart are what linger most from Vertigo.

DiCaprio gives Daniels a fragile bravado that slowly disintegrates (his turn in Revolutionary Road, set within a year of Shutter Island, suggests that he excels at playing characters from 1950s), while Ruffalo plays it appropriately cool as his partner. Kingsley stands out as Cawley and the great Max von Sydow adds acting heft as another doctor on the island. Yet it's several smaller supporting performances from Emily Mortimer, Jackie Earle Haley and Elias Koteas that up the creepy quotient and add significantly to the film's spooky atmosphere.

Even better is the look of the film with production design from Dante Ferretti (Sweeney Todd, The Black Dahlia) and brilliant image-making from cinematographer Robert Richardson, who shot Scorcese's The Aviator and Bringing Out the Dead.

This is not a film for those looking for a fun time. It's a serious, somber tale of death and disorder, and it is not easily forgotten. Don't be surprised if you shudder more than once, and are still shivering later, at the thought of Shutter Island's story.



Questions? Comments? Contact the writer at crosswalkchristian@verizon.net.

CAUTIONS:
Language/Profanity: Lord's name taken in vain; multiple obscenities, including several uses of the "f" word; an inmate discusses his violent sexual encounters; racial epithet.

Smoking/Drinking/Drugs: Liquor and cigars are offered and consumed; more smoking at several points throughout the film; wife asks Teddy if he's ever sober; drug treatments are contrasted favorably to earlier methods of treating the mentally disturbed; an alleged conspiracy involving drug shipments; pipe smoking.

Sex/Nudity: Naked woman in a painting; men shower and wrap towels around themselves, but nothing below the waist is shown; later, male frontal and rear nudity is briefly seen; a man urinates in public, but is photographed from behind, so nothing is visible; kissing.

Violence/Crime: Images of bleeding, disfigured soldier; bodies piled in death camp; in an imagined scene, blood runs through Teddy's laced fingers; an inmate tells of cutting a woman and making her scream; a woman is covered in blood, with dead children at her feet; extended shots of drowned children.

Religion: A discussion about whether Teddy believes in God; a man says he thought God gave us moral order; a man says God gave us violence to wage war in His honor.