See Jordin Sparks Sparkle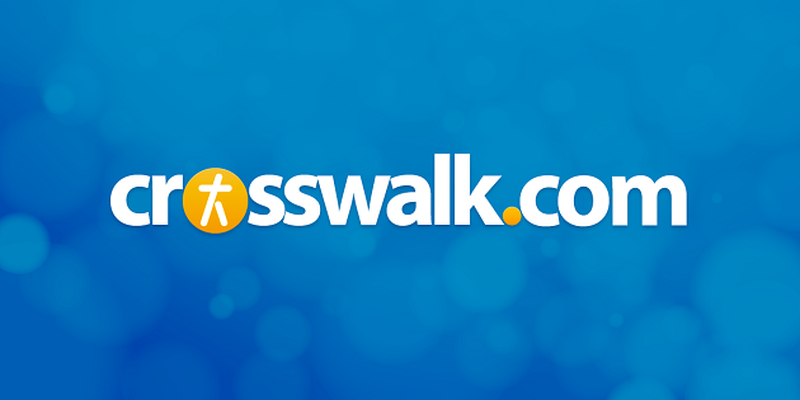 Release Date: August 17, 2012
Rating: PG-13 (for mature thematic content involving domestic abuse and drug material, and for some violence, language and smoking
Genre: Drama/Musical
Run Time: 116 min.
Director: Salim Akil
Cast: Jordin Sparks, Carmen Ejogo, Whitney Houston, Derek Luke, Mike Epps, Tika Sumpter, Cee-Lo, Omari Hardwick, Curtis Armstrong, Tika Sumpter)
Like This is Spinal Tap, Swingers and Office Space, the original Sparkle, released in 1976, was really more of a cult classic than a bona fide box office hit.
But for those who loved it, and trust me, there are several spirited discussions raging online about its many, many merits as we speak, they don't exactly envision a remake winning them over—even if it is the late Whitney Houston's last movie.
It's never a small task to update something so near and dear to moviegoers' hearts (last year's Footloose, anyone?), but Sparkle still has several flashes of brilliance. For one, the casting of "American Idol" winner Jordin Sparks was a truly inspired choice.
Let's just say when you're competing for screen time with a character possessing as much va-va-voom as Sister (Carmen Ejogo, Away We Go) and you've got a diva like Whitney playing your disapproving Mama, it wouldn't be easy to stand out. But without even an ounce of hamminess in her big-screen debut, Sparks manages to do just that with an accomplished performance that seamlessly segues from wide-eyed ingénue to full-blown superstar by film's end.
Now, of course, anyone who's seen an episode of VH1's "Behind the Music" won't probably be all that surprised by the twists and turns on the road to stardom in Sparkle. The requisite sex, drugs and drama all make memorable cameos. What's missing in inspired plotting, however, is mostly made up in colorful musical performances that will, no doubt, have you tapping your feet from start to finish.
Set in Detroit during the reign of Motown, Sparkle is the story of three sisters with dreams of grandeur. While the brainy sister Delores (Tika Sumpter, Think Like a Man) sees potential stardom as nothing more than money for medical school, her sisters, the rebellious sexpot Sister and the truly talented but meek singer/songwriter, Sparkle, can't wait to see their name in lights.
Trouble is, their mom, who's faced her own share of setbacks both personally and professionally as a wannabe singer, is anything but supportive. But with an effective system in place, namely sneaking out after Mom falls asleep, the girls seem to be going places as the budding trio Sister & the Sisters. With a trustworthy manager (Derek Luke, Seeking a Friend For the End of the World), a rarity in the often-shady music biz, now generating label interest on their behalf, their dreams actually seem closer than ever. The story establishes early on, though, that Sister is a bit of a wildcard. So it's not really all that surprising that things don't proceed as planned—especially when Sister starts falling for Satin (Mike Epps, The Hangover), an opportunistic slimeball who woos her with fancy jewelry and even bigger promises.
Sensing an opportunity to worm his way into success since he's running a bit low on cash and career prospects, he wastes no time proposing to Sister, and before long, any hope for Sister & the Sisters' stardom fall spectacularly to pieces. Even the notoriously optimistic Sparkle isn't sure her musical career will ever take off.
In what ends up being a cautionary tale about the dangers of celebrity, one can't help thinking of Houston herself. Considering her voice in this film is a whisper of what it used to be because of her own challenges with addiction, Sparkle probably wouldn't have been the big career comeback she was hoping for. Still, Houston's moving performance of "His Eye is on the Sparrow," during a church service, no less, suggested she was on the right track, which makes her premature death this past February all the sadder.
But for Sparks, Sparkle was her moment to shine the brightest—and she definitely makes the most of the opportunity. Aside from fellow "Idol" alum Jennifer Hudson who won an Oscar for her scene-stealing turn in 2006's Dreamgirls, she may even be the heir apparent to Houston's singing/acting throne if Sparkle 2.0 surpasses cult classic status and becomes a superstar at the box office.
CAUTIONS:
Drugs/Alcohol: Social drinking and cigarette smoking depicted throughout. A man claims that sex will be better if cocaine is involved. Another character abuses cocaine in a couple scenes, and an intervention is eventually staged. A character talks about her checkered past of alcohol and drug abuse.
Language/Profanity: Surprisingly light for a PG-13 movie, but there is a couple of uses of da--, a-s, sh-- and an instance where God's name is paired with da--.
Sex/Nudity: Sister is known for dancing very provocatively and gets quite a bit of affirmation for doing so. Some of the singers and dancers (including Sparkle in one scene) have very low-cut, tight and revealing outfits. Much to her Mom's chagrin (she mentions Sister's "whoring" a couple of times), Sister and Satin are engaged but sleeping together before they're officially married. Sister mentions being "horny," and we see the beginnings of her seduction of Satin (she's wearing a short nightie). Sparkle talks about being a virgin and how she has plenty of songs about what future lovemaking will be like. Sparkle and Stix share a couple of kisses.
Violence: A couple of fights break out over Sister. One character is repeatedly beat up by her lover, and we see his mistreatment of her with a belt. She also sports welts and bruises in several scenes. SPOILER ALERT: The abuser eventually slugs another character before he's struck in the back of the head by someone nearby and killed.
Worldview/Religion: There are several scenes that take place in church, and it's clear that faith is important to Emma, who clearly has been saved from a troubled past. But Emma's fierce protectiveness of her daughters so they won't repeat her mistakes and legalistic view on popular entertainment, however, often means that weekly Bible studies and church services are more of a chore than a joy for the people living under her roof. But Sparkle stands up for what's important to her, even spiritually, and is determined to find out what faith means to her. Ultimately, she decides that a person of faith shouldn't have to sing only church-oriented material. She believes they should sing about all facets of life including romantic love, etc.
Publication date: August 17, 2012