The Hundred-Foot Journey is Worth the Trip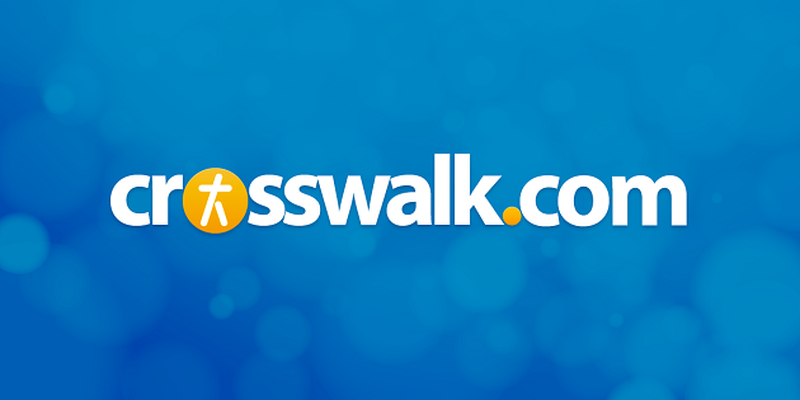 DVD Release Date: December 2, 2014
Theatrical Release Date: August 8, 2014
Rating:PG for thematic elements, some violence, language and brief sensuality
Genre: Drama
Run Time: 122 min.
Director: Lasse Hallstrom
Cast: Helen Mirren, Om Puri, Manish Dayal, Charlotte le Bon, Amit Shah, Farzana Dua Elahe
Is summer 2014 big enough for another "foodie" movie?
A few weeks ago, Jon Favreau's Chef, a warm-hearted story about a father re-establishing his relationship with his son while reconnecting with his passion for food, turned into the sleeper hit of the summer. The filmmakers wisely leave potential romantic subplots mostly on the sidelines, focusing instead on the importance of doing what one loves and knows best. Viewers have responded to Chef, which though distributed by the small Open Road Films, has been a word-of-mouth hit, bringing in more than $28 million over 12 weeks.
Now the much larger Buena Vista—distributor of The Avengers, the Pirates of the Caribbean films and Pixar movies—has released its own movie about an acclaimed chef and the pursuit of one's passion. But The Hundred Foot Journey also has two romantic subplots, a big-name star (Helen Mirren), an Oscar-nominated writer and director (for My Life as a Dog and The Cider House Rules, respectively), and the backing of producers Steven Spielberg and Oprah Winfrey. It's the type of film that screams "prestige project" and seems shorn of any sharp edges or unexpected moments that might enliven a story that otherwise looks pat and predictable.
Don't call for the check just yet. The Hundred Foot Journey isn't as memorable as Chef, but it's hard to find any major flaws in it. Strong performances from established stars Mirren and Om Puri (The Reluctant Fundamentalist), as well as charming breakout roles for Manish Dayal and Charlotte le Bon (Mood Indigo), are highlights, as is the gorgeous cinematography from Linus Sandgren (American Hustle). Moreover, the film is a major rebound for director Lasse Hallstrom after he did what he could with the Nicholas Sparks adaptation Safe Haven. On top of all this talent is a nice screenplay by Steven Knight (Amazing Grace)—his second of 2014 following the excellent Locke earlier this year.
CrosswalkMovies.com: from crosswalkmovies on GodTube.
The title comes from the distance between Le Saule Pleureur, a Michelin-starred restaurant in Southern France, and Maison Mumbai, a new eatery started by an Indian family that has just moved to the town of Saint-Antonin-Noble-Val. The French restaurant's proprietress, Madame Mallory (Mirren), isn't the welcome-them-with-open-arms type, but rather a stern widow who devotes herself to maintaining her restaurant's excellent reputation.
Mallory is determined to make life miserable for Indian patriarch Papa (Puri), but her biggest culinary threat is Papa's talented chef son, Hassan. Papa's "this is war" strategy employed in response to Mallory's attempts to retain every competitive advantage against the newcomers doesn't sit right with Hassan, who instead makes kind overtures to Mallory and her staff.
His interest in her sous chef, Marguerite (le Bon), is more than strictly professional, but Marguerite sees Hassan as a competitor, not an ally.
We know where this is going. Mallory will feign resistance to Hassan's unimpeachable cooking before admitting his talent and asking him to join forces with her. Marguerite and Hassan will sort through their professional and romantic feelings. And maybe Papa and Mallory will find romance. The only suspense is whether or not Mallory's restaurant will earn a coveted second Michelin star thanks to Hassan's cooking—but even that isn't too hard to predict, is it?
Less predictable is how charming the film is, not to mention how visually sumptuous. Cinematographer Sandgren is blessed not only with lovely locations, but with the ability to light his interior shots with the same evocative qualities he brings to exterior shots of the town at dawn, or of a ray of light breaking the darkness of a room. Yet the best imagery of all may be the food shots, which look even more gorgeous than the cast members.
The Hundred Foot Journey is predictable, but so well played that it's difficult not to like. The film is also relatively free of objectionable content—it's rated PG, even though its core audience will likely be adults, not children. That's a recipe that might not make for the finest of French meals, but it's a satisfying concoction that won't give you a lingering case of heartburn. Like the Michelin ratings Mallory covets for her restaurant, The Hundred Foot Journey is at least one star better than most of its competition.
CAUTIONS (may contain spoilers):
Language/Profanity: "Oh, God!"; "for God's sake"
Drinking/Smoking: A few scenes of drinking
Sex/Nudity: None
Violence/Crime: A joke about cooking children in an oven; bribery; Molotov cocktails ignite; a man is badly burned
Religion/Morals/Marriage: Father jokes that he thought his family may have died in an accident and entered heaven; critics are said to be like restaurant gods, and the gods are said to be cruel
Publication date: August 8, 2014