The Man Who Invented Christmas Brings Warmth to Winter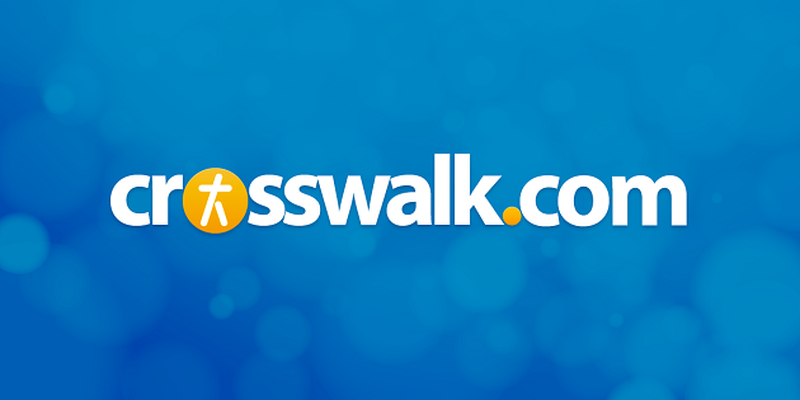 NAMED CROSSWALK.COM'S #9 MOVIE OF 2017!
The Man Who Invented Christmas is a merry treat for the holiday season. Well-acted and brimming with a message of love, hope and charity, this film is sure to inspire warm feelings of Christmas cheer in audiences everywhere. 4 out of 5.
 
Synopsis
Charles Dickens (Dan Stevens) is in trouble. It's 1843 and the success of Oliver Twist has finally started to wind down. His last three books have flopped, bills are piling up, and his wife just announced they have another baby on the way. Then one bleak evening after stumbling upon a nearby cemetery, Dickens is struck by a sudden idea: why not write a Christmas story? Drawing inspiration from the people and events surrounding him, Dickens quickly brings life to the unpleasant character of Ebenezer Scrooge (Christopher Plummer). However, Scrooge has his own ideas of how this story should end, and Dickens now faces a mad race against time if he ever hopes to write again. You may be familiar with A Christmas Carol, but what about the amazing tale of the man behind it?
RELATED: Crosswalk.com's Interview with Dan Stevens and Director Bharat Nalluri
 
What Works?
The extraordinary cast transforms The Man Who Invented Christmas from a good film into a great one. Stevens is on fire here. Viewers already know him as the dapper Matthew Crawley from Downton Abbey, or the redeemed prince in Beauty and the Beast, but as Dickens he really gets to show off his comedic chops. Stevens' performance is an amusing, almost manic spectacle, which ultimately reveals a self-conscious man still reeling from trauma he endured as child. It's moving but funny at the same time, and audiences will instantly connect with his character.
Plummer is likewise outstanding as the crusty incarnation of Scrooge, while Jonathan Pryce is equal parts charming and despicable portraying Dickens' reprobate father. Beneath the performances, the film is simply a fun, holiday romp overflowing with warm feelings of love and cheer. One really couldn't ask for a better movie to kick off the Christmas season.
 
What Doesn't?
While most of the production is top notch, a few backgrounds don't match tonally with the rest of the film. This causes The Man Who Invented Christmas to feel less like a movie and more like a modest stage play at times (though Director Nalluri defends this decision in our interview with him). Dickens' final confrontation with Scrooge is also fairly underwhelming. The moment is over too quickly, and though Dickens does face his fear, the whole exchange lacks substance. Lastly, [SPOILER ALERT: highlight text to read] it's beyond frustrating to watch Dickens apologize to his father at the film's conclusion, especially considering the great lengths he's gone to help him. Let's just say forgiveness is a virtue, but allowing others to shamelessly exploit you is not.
 
Christian Worldview Elements / Spiritual Themes
Unfortunately for Christian audiences, The Man Who Invented Christmas sidesteps anything related to the actual Christmas story. Rather than focus on the coming of the Christ, Dickens chooses to inspire feelings of love, forgiveness and charity in his fellow man. These are themes Christian viewers can certainly appreciate, but anyone hoping for a biblical narrative is sure to be be disappointed (and apt to find more of what they're looking for in a Christmas movie in The Star, an animated film also in theaters this month). In the end, Dickens' highest conviction is a worthy one: no man is without value so long as he can help another bear his worldly burdens.
 
CAUTIONS (may contain spoilers)
MPAA Rating: PG for thematic elements and some mild language 
Language/Profanity: A few mild curses, D*mn, Bloody, *ss, the Lord's name taken in vain.
Sexuality/Nudity: Talk of streetwalkers; a husband and wife sleep in bed; a bawdy dancing troop; a few characters shown in nightgowns.
Violence/Frightening/Intense: A nurse tells a story about dark fairies and dead spirits; fake canons go off; a man pretends to be a necromancer; Dickens returns to the factory where he both worked and was physically abused as a child; Jacob Marley makes a ghostly entrance; Scrooge falls into an empty grave.
Drugs/Alcohol: A few characters drink brandy, champagne, smoke cigars.
 
The Bottom Line
RECOMMENDED FOR: Families, literature fans, those looking for a pleasant holiday movie, history buffs, anyone in need of some Christmas spirit, people tired of holiday commercialism... anyone, really.
NOT RECOMMENDED FOR: Scrooges.
The Man Who Invented Christmas, directed by Bharat Nalluri, opens in theaters November 22, 2017. It runs 105 minutes and stars Dan Stevens, Christopher Plummer, Jonathan Pryce, Simon Callow, Miriam Margolyes, Morfydd Clark and Justin Edwards. Watch the trailer for The Man Who Invented Christmas here.
 
Ryan Duncan is Entertainment Editor for Crosswalk.com.
Publication date: November 19, 2017
Image courtesy: ©BleeckerStreet