Updated Fame Probably Won't Live Forever in Viewers' Minds
Christa Banister

Crosswalk.com Contributing Writer

2009

25 Sep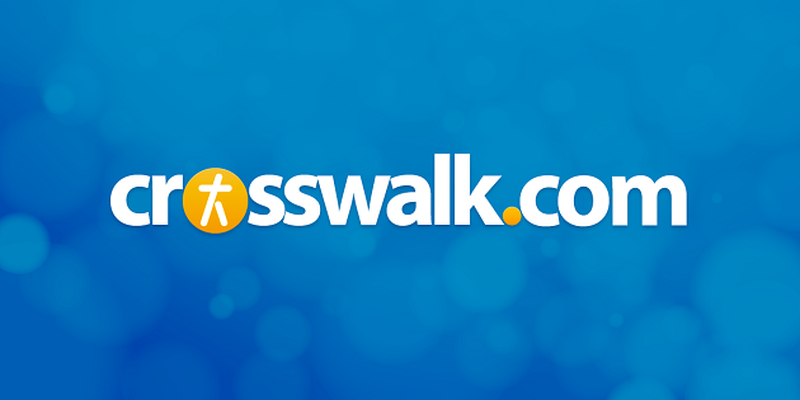 DVD Release Date: January 12, 2010
Theatrical Release Date: September 25, 2009
Rating: PG (for thematic material including teen drinking, a sexual situation and language)
Genre: Musical/Drama, Remake
Run Time: 107 min.
Director: Kevin Tancharoen
Actors: Kelsey Grammer, Megan Mullally, Bebe Neuwirth, Naturi Naughton, Kay Panabaker, Anna Maria Perez de Tagle, Charles S. Dutton, Kherington Payne, Debbie Allen, Walter Perez, Asher Book, Collins Pennie
Without a doubt, Fame is a flick that didn't exactly need a modern-day makeover—especially considering that it already got the television series treatment, too.
But then again when fellow '80s standby Footloose is being remade, and Chace Crawford (of Gossip Girl fame) is reportedly slated to fill Kevin Bacon's legendary dancing shoes, all bets are off. I mean, seriously, what's next? St. Elmo's Fire starring Miley Cyrus and the Jo Bros?
Given our culture's continued obsession with seeing ordinary people "make it big" and "achieve their dreams of stardom" (see American Idol, America's Got Talent, Project Runway, Top Chef, etc.), I guess it was only a matter of time. Sadly, though, while the clothes and dance choreography have certainly improved since the original Fame released in 1980, the gritty charms of its predecessor have been buffed to way too glossy perfection.
Simply put, it's the generic equivalent when only the real thing will do.
In what occasionally feels like the next chapter of High School Musical (minus dreamy Zac Efron of course) with all its sitcom-y drama and decently executed dance sequences that don't really add much to the actual story, the main flaw of Fame is the introduction of way too many characters competing for your attention.
While the original movie centered around the stories of four memorable main characters (after all, who can forget a spitfire like Coco?) dealing with the ups and downs of pursuing their dreams in a highly competitive school in a highly competitive city, the newer incarnation really plays to our often-A-D-D generation by cramming way too many distractions into the mix.
Just as one character is introduced, another one quickly leaves him/her in the dust, and the four years of high school that essentially provide the bookmarks for their respective life experiences coast by without much actually happening. And without much of an opportunity to spend time with any of these people we're supposed to care about, it's really difficult to get invested in their stories, which are pretty cliché to begin with.
In fact, it makes the first Fame, a movie I've always held moderate affection for at best, feel downright Oscar-worthy in comparison. It's not that these attractive unknowns don't give it their best shot, mind you. They just don't have much to work with in the first place.
Case in point: Basically, all we know about these gifted teens who've auditioned and been accepted for P.A., a prestigious fine arts school in New York City is this: Jenny (Kay Panabaker) is shy, and when it comes to acting, she always plays by the rules rather than feeling the role with her heart. Her future boyfriend Marco (Asher Book), who really looks like a boy band leftover, has a great singing voice and wonders if he'll ever sing somewhere other than his father's restaurant. And another wannabe singer, Denise (Naturi Naughton), has some serious pipes, but her strict father prefers that she stick to playing classical piano where the real job opportunities are. Huh?
Well, you get the idea. These characters are pretty one-note, and the stakes are ultimately pretty low. Really, the only performances that prevent the movie from being a total waste of time are those from the actors you've already heard of before—Megan Mullally (Will and Grace) and Kelsey Grammer (Frasier). As the teachers and mentors empowered with the task of guiding these young students toward their creative destinies, they strike the right sensitive-meets-inspiring note every time. Unfortunately, the same can't be said for the movie's script—which is thin on inspiration, virtually guaranteeing that Fame version 2.0 won't live forever in any audience's minds.
CAUTIONS:
Drugs/Alcohol: Teen drinking throughout. One of the students gets drunk because she thought it was good for "life experience" and later appears in her friend's movie in her inebriated state.
Language/Profanity: A couple of mild profanities including one instance where the Lord's name is taken in vain.
Sex/Nudity: A naïve student hoping to win a role on a TV show is almost seduced by the smarmy leading man. Nothing too gratuitous is shown. There are also a few sensuous dance scenes with skimpy costumes to boot.
Violence: A student contemplates throwing himself on to the subway track after he's told he'll never make it a professional dancer. The gang-related shooting of another character's sister is described in full detail.


Christa Banister is a full-time freelancer writer, specializing in music, movies and books-related reviews and interviews and is the author of two novels, Around the World in 80 Dates and Blessed Are the Meddlers. Based in St. Paul, Minn., she also weighs in on various aspects of pop culture on her personal blog.
For more information, including her upcoming book signings and sample chapters of her novels, check out her Website.