2008: This Year in Christian Music - Part 1
Andy Argyrakis

CCMmagazine.com

Updated

Jan 19, 2009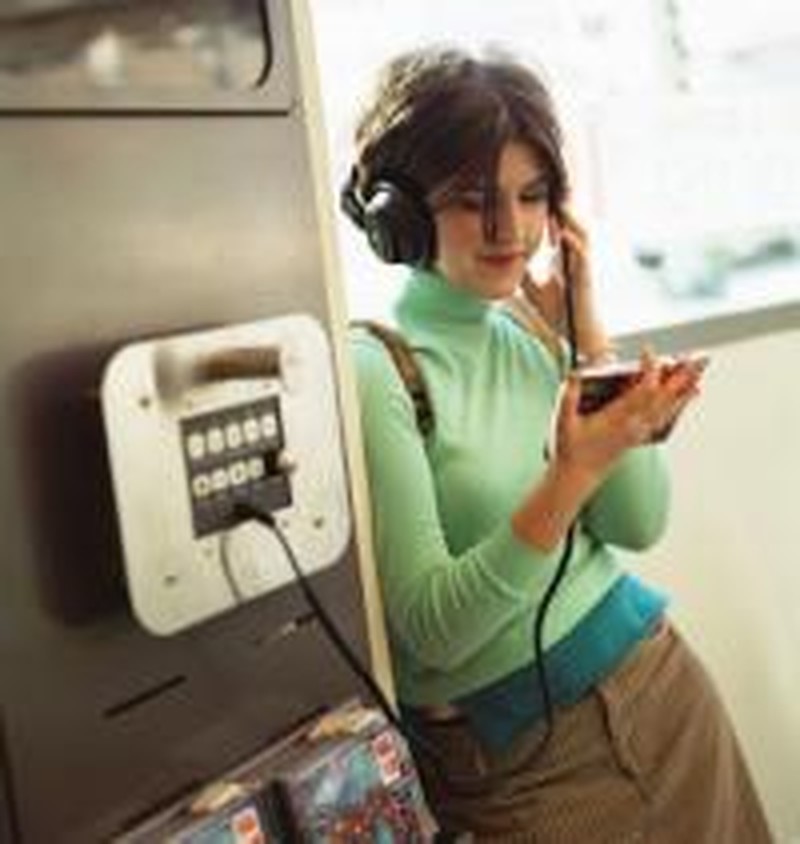 This week, we bring you the first of a two-part series chronicling Christian music's major moments of 2008.
CCM IN CYBERSPACE
After blazing trails as a print magazine throughout the past three decades, CCM Magazine continued to evolve with the times by launching a full-fledged version into cyberspace. Outside of its usual features, CD reviews, concert coverage and news stories, the new site also debuted to tremendous fanfare thanks to podcasts, album streams and several other digital exclusives.
STEVEN CURTIS SADNESS
Pop superstar Steven Curtis Chapman made international headlines after the passing of his daughter, Maria, due to a tragic accident at the family's Tennessee home. But rather than keeping quiet about the news, the family boldly witnessed their faith to the public, talking about issues of grief and confusion over the incident, but also about their unflinching hope in Christ and unconditional love for one another. Emotional and inspirational appearances included "Larry King Live," "Good Morning America" and People magazine.
LOSING A LEGEND
The Christian music community also experienced another major loss as pioneering singer/songwriter Larry Norman passed away at age 60. The regularly tagged "Father of Christian Music" was known for the solo smashes "Why Should the Devil Have All the Good Music?" and "I Wish We'd All Been Ready," along with time with the band People. "I feel like a prize in a box of cracker jacks with God's hand reaching down to pick me up," Norman wrote on his website the day before dying. "I have been under medical care for months. My wounds are getting bigger. I have trouble breathing. I am ready to fly home. I won't be here much longer. I can't do anything about it. My heart is too weak. I want to say goodbye to everyone … Goodbye, farewell; we will meet again."
PASSION GOES GLOBAL
What was originally meant as merely an American ministry specifically geared around college-aged worshippers has since become an international phenomenon. This year, the Passion movement launched a global tour, allowing artists like Chris Tomlin, Matt Redman and the David Crowder Band (to name a few), plus speaker Louie Giglio to earn an even greater ministry platform.

DOVES SPREAD WINGS
This year marked the first ever expansion for the number of nominees in key categories for the Dove Awards. Beyond giving industry insiders a larger pool of artists to choose from, those acts were given additional visibility amongst Christian music fans, particularly TV viewers who were able to catch a telecast chock full of more performances than ever before live on Gospel Music Channel, the Dove Awards' new home.
SKILLET SCORES FIRST DOVE
With over 400,000 copies of its latest CD, Comatose (Lava/Atlantic/Ardent), sold plus stadium tours with Breaking Benjamin, Three Days Grace, Seether and Winter Jam, Skillet was hands-down one of Christian music's biggest success stories this year. Ironically, it also marked the veteran band's first ever Dove Award, with the metallic foursome taking home the trophy for "Rock Recorded Song of the Year" behind the single "Comatose."
CLEVELAND SCORES THIRD GRAMMY
Critically-acclaimed troubadour Ashley Cleveland scored her third career GRAMMY in the "Best Rock or Rap Gospel Album of the Year" category for Before the Daylight's Shot. The indie album dropped on Cleveland's own 204 Records, marking her second ever award outside of major label contexts and once again showing the industry's shift toward artists on their own.
THIRD DAY SCORES KEY COVER
It's been a banner year for Third Day in many ways, from hitting the late night television circuit ("Jay Leno" anyone?) to tearing up the radio with its return to rock record Revelation (Essential) to co-headlining the "Music Builds Tour" (also featuring Switchfoot, Jars of Clay and Robert Randolph and the Family Band). Above all, members graced the cover of Billboard (the music industry's most influential magazine), which continued to expand the band's mainstream reach.
AMY REMASTERED
Though Amy Grant's had numerous news items this year, the first half of '08 included her historic remastering of 1988's Lead Me On album. Besides the original project in its entirety, the collection included a bonus disc of acoustic re-recordings, plus live cuts from the original tour. And speaking of road trips, Grant also reunited with the majority of that original outing's band for a limited run of dates, performing a set list stacked with Lead Me On tunes, plus all her other hits before 1988.

MWS CELEBRATION
Her longtime collaboration partner Michael W. Smith also celebrated his own milestone with a 25th anniversary in Christian music. The troubadour was just as active as ever, touring non-stop, participating in political and humanitarian causes, plus recording his latest live CD, A New Hallelujah (Reunion), featuring several contemporary and classic worship cuts.
SIXPENCE SETS UP SHOP AGAIN
Following a six-year hiatus to pursue solo projects, Sixpence None the Richer reunited much to the delight of its many fans. After warming up with an EP, My Dear Machine, followed by a few spot dates, the group released its first ever Christmas collection, The Dawn of Grace (Nettwerk).
POG GOES COUNTRY
After spending its entire career thus far as one of Christian music's most melodic pop groups, Point of Grace mixed up its musical meanderings by turning toward country influences on How You Live (Word). In addition to a nod at this year's Dove Awards, the title track, "How You Live (Turn Up the Music)," crossed over to the country radio charts and found the ladies visiting several secular radio stations for the first time in their nearly 20-year career.



Look for Pt. 2 of "2008: This Year in Christian Music" next week.


© 2009 CCMmagazine.com. All rights reserved. Used with permission.



**This feature first published on January 14, 2009.