2008: This Year in Christian Music - Part 2
Andy Argyrakis

CCMmagazine.com

2009

23 Jan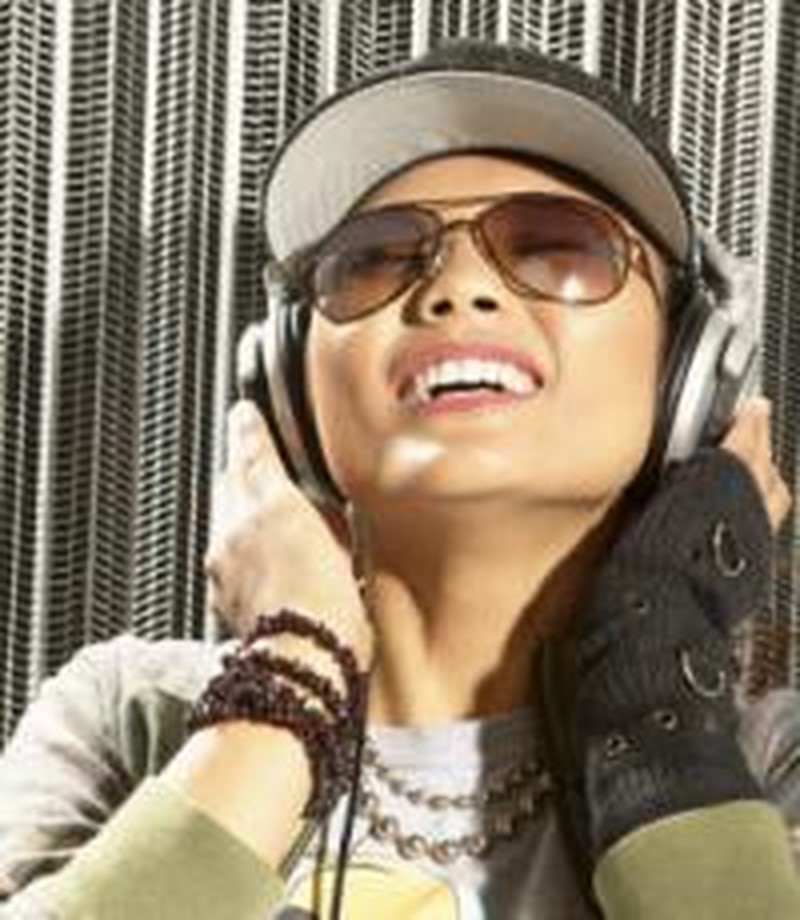 This week, we bring you the second of a two-part series chronicling Christian music's major moments of 2008.
SCC AND MWS TOUR TOGETHER
The year 2008 saw the first ever tour pairing of Steven Curtis Chapman and Michael W. Smith. The two Christian music innovators took cues from secular superstars Elton John and Billy Joel, performing separate sets but also collaborating various times throughout the evening. Besides simply appearing together, the two performed a few of each other's singles, truly making it a once in a lifetime experience.
ANBERLIN SIGNS MAJOR LABEL DEAL
After having a remarkable career on Tooth & Nail Records (blazing several artistic trails for the indie rock genre in the process), Anberlin made the leap to major label ranks. The Stephen Christian-led aggressive outfit dropped its most impressive effort to date in the form of New Surrender (Universal Republic), which actually possesses the group's most spiritual offerings to date. No doubt the players are being a bold light to the mainstream, as further evidenced by a club tour and additional airplay on alt-rock radio.
MICHAEL SWEET JOINS BOSTON
Though he's still a member of Stryper and a groundbreaking solo star in his own right, Michael Sweet also added another notch to his artistic belt this year by joining rock 'n' roll legend Boston. The classic act returned to the road to sold-out arenas from coast to coast, featuring this co-front man belting out high pitched classics like "Amanda" and "More Than a Feeling" to name a few.
A JESUS MUSIC REUNION
The Beginnings Concert debuted to mounds of acclaim as a double CD/DVD, especially those familiar with the Jesus Music movement from the 1970s. Performers from the live spectacle also descended upon GMA Week 2008, which included appearances from legends like Dallas Holm, Don Francisco, David Meece, Donnie McGuire & Reba Rambo McGuire and Steve & Tim Archer of The Archers. Others associated with the project included Leon Patillo, Barry McGuire, Chuck Girard and Janny Grein, rounding out the impressive set list with several additional spiritual reflections from yesteryear.
FAITH-BASED BANDS FLANK "WARPED TOUR"
These days, the "Vans Warped Tour" isn't just about punk rock, as evidenced by the inclusion of rap, hip-hop, pop and alternative rock. The famed traveling festival also opened its arms even wider to faith-based bands this year with Relient K, Family Force 5 and Norma Jean leading the pack.
STARS GO DIM STARTS AS PILLAR OFFSHOOT
News of Michael Wittig (Kalel) leaving Pillar was certainly a point of sadness for longtime fans, but good news quickly came from the fact he formed pop/rock/soul act Stars Go Dim. The group's self-titled EP also finds other Pillar road alums Joey Avalos and Lester Estelle Jr., wrapped around the vocals of Chris Cleveland.
JEREMY CAMP'S THANKSGIVING WEEK RELEASE
Record labels traditionally hold off on releasing their most prominent titles till the week of Thanksgiving, and in the case of BEC Recordings, Jeremy Camp continues to be the roster's flagship act. Speaking Louder Than Before popped up in advertisements for countless Christian and secular stores alike, giving the worshipful singer/songwriter additional attention in an impressive career that's seen him rising from the ashes of heartache and loss, but finding full restoration through an unconditional faith and unrelenting support from family.
CASTING PEARLS BECOMES VOTA
Considering Casting Crowns is absolutely gigantic these days, another band with "Casting" in its moniker certainly created some confusion. But modern/alternative rockers Casting Pearls have drawn a definitive line in the sand that its style is indeed completely different, renaming the group VOTA and plugging in with even more electric intensity, alongside insanely catchy keyboard parts. The group's self-titled debut is already online but hits physical retail in February.
CASTING CROWNS LAUNCHES MULTI-ARTIST CHRISTMAS TOUR
Speaking of Casting Crowns, the worshipful poppers closed out the year with one of its most ambitious tours to date, if not the most expansive concert outing of the entire Christmas season! The Casting Crowns Christmas Celebration's stacked cast combined the diversity of Natalie Grant, Denver & The Mile High Orchestra, Avalon, Michael English and pureNRG.
FAITH HILL'S CHRISTIAN MARKET CHRISTMAS ALBUM
As wife of Tim McGraw and a country/pop superstar in her own right, Faith Hill is among the mainstream's most familiar faces. But she's never been shy about her Christian faith through interviews and appearances at award shows, making her Christian market debut not all that surprising (though long overdue nonetheless). Joy to the World hit streets on Word/Warner, known for several seasonal standards, plus the emotional single "A Baby Changes Everything." And yes, the title's implication is indeed the crux of this booming ballad, which equates the birth of Christ as history's ultimate event.
AN AMY CHRISTMAS TIMES TWO
In support of her fourth yuletide release, The Christmas Collection (EMI), Amy Grant kicked off the celebration with an appearance on NBC over Thanksgiving weekend. "Holiday Celebration on Ice" featured her performing classic holiday hits with longtime collaborator Michael W. Smith as star skaters like Nancy Kerrigan showcased additional grace and style. As December rolled around, she packed up the tour buses alongside country giant (and husband) Vince Gill with shows continuing through the weekend before Christmas.


© 2009 CCMmagazine.com. All rights reserved. Used with permission.



**This feature first published on January 23, 2009.