3 Hours, 59 Minutes in the Life of Kevin Max
Christa Farris

Contributing Writer

Published

Aug 08, 2003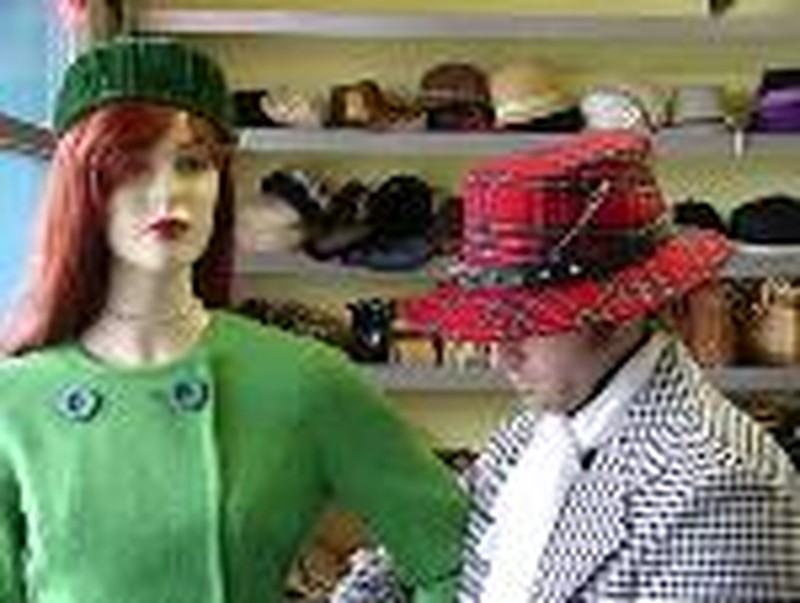 Kevin Max is a fashion- conscious musician and poet who's often misunderstood the way many seemingly outlandish artists are. Not afraid to sport a little eyeliner when playing a show or to wear a boa and angel wings at the photo shoot for his solo debut in 2001, "Stereotype Be" (ForeFront), Max even made one-piece work suits look chic during the "Freakshow" tour in 1996.

It's not easy to forget an outfit like that or Max's distinctive vibrato-accented voice. But does this avant-garde individual live up to opinions labeling him as eclectic, enigmatic or just plain strange? In between record label meetings (he and ForeFront recently parted ways), making demos of songs for a follow-up to "Stereotype Be" and rehearsing new material for upcoming gigs, CCM Magazine hangs out with Max to find out.

11:00 a.m.  Knowing a musician is rarely on time, our art guy Lee Steffen, intern Kevin Sparkman and I order lattes and check out the infamous "Nun Bun," a confection named for its resemblance to the late Mother Teresa, at Max's favorite morning hangout, Bongo Java, near Belmont University's campus in Nashville.

11:20 a.m.  Max arrives and orders his morning espresso, which he claims is a necessity for his "early" morning survival. Introductions are made, and we sit outside in the misty weather and discuss the activities of the day, his recent trip to L.A. and La La Land's best places to spot celebrities. (I mentally take notes.)

11:23 a.m.  Max's publicist calls to make sure all is well. So far, so good.

11:45 a.m.  As the chit-chat turns to the recent GRAMMY Awards, Max demonstrates his prowess at humor by poking fun at dc Talk's success. Telling us that his dad is a big fan of his and collects dc Talk memorabilia, Max details how he decided which GRAMMY he'd pass along for his dad's collection. We learn that, after much deliberation, he thought it would be funny to give him the band's most recent gold for "Solo," an EP that ironically only featured five songs and primarily showcased the members' solo material rather than dc Talk's.

11:53 a.m.  Max's cell phone rings. It rings at least seven more times (yes, we kept a tally) before we head to our next destination.

11:59 a.m.  Next stop — Great Escape, a cool little shop to buy used CDs, DVDs and vintage vinyl. Max says his mission is to find the perfect record for each of us to add to our collection. We all agree there's nothing better than free vinyl!

12:15 p.m.  Max announces he's found the perfect CD for me — an oldie but goodie from Duran Duran, complete with "Rio" and "Hungry Like the Wolf." Turns out he's dead on with my former musical tastes, as I was determined to marry front man Simon LeBon when I was younger.

12:34 p.m.  While rummaging through old VHS tapes, I come across an old dc Talk video from the band's "Nu Thang" days. I ask Max if he'd be willing to pay the five bucks they wanted for the tape. He says "no," laughs and jokingly asks me what was wrong with his hair in the video.

12:46 p.m.  With a Joy Division box set, a copy of "Schindler's List," a Leif Garrett album for Lee and an Adam Ant vinyl for Kevin, Max and our entourage of three leave for our next shopping expedition.

1:06 p.m.  What better way to follow up vintage vinyl shopping than scoping out some vintage clothes? Our fashion show gets underway at Silvery Moon, where Angela, the store owner, already knows Max by name. Looking at the array of funky clothes from generations past, inspiration strikes and Lee, Kevin and I begin to assemble the perfect hip-hop ensemble for Max to wear.

1:22 p.m.  One white jacket, a feather-accessorized cap, a pair of ghetto glasses and lots of large gold chains later, and Max is modeling an urban look that would make P. Diddy jealous.

1:39 p.m.  After Lee snaps several pics, '80s punk is the next look we try to achieve. And Max pulls it off with panache. Don't you just love the spikes on the hat?"

1:51 p.m.  After we got our kicks picking out funny attire for Max, he strikes his final pose with an outfit, that's well … Goth hobbit? Maybe he and his Frodo garb can make an appearance in the third installment of "The Lord of the Rings."

2:08 p.m.  After we say goodbye to Silvery Moon, we end our nearly four hours together by grabbing lunch at Alektor Books and Café next door. With its gorgeous chapel, reading material from the likes of C.S. Lewis and loads of Christian symbols decorating the quaint café, it's a place Max enjoys visiting often.

2:18 p.m.  We order our food, and Max confesses he's on the Zone diet (hence his decision to order a tuna melt) to lose extra weight for a film role he wants. He can't elaborate on which role yet, but his determination in scraping the tuna from the bread is impressive.

2:35 p.m.  When asked about the fate of dc Talk, Max says he'd really love to make another album if the band had the right material.

2:42 p.m.  When we shoot pictures in the café's chapel, we're politely asked by the owners to ask permission before "using the chapel in that manner." Max smoothes it over, and all is well.

2:59 p.m.  As the conversation continues, we eat and Max selects a card to write a Mother's Day poem on for his mom. Several more photo ops outside the café ensue, and we say our goodbyes. All things considered, it was a day devoid of drama and captured by many picture-worthy moments and laughs. Now what's so strange about that?

Used by permission.  CCM Magazine © 2003  Click here to subscribe.