After the Storm
Mark Geil

Copyright Christianity Today International

2008

11 Aug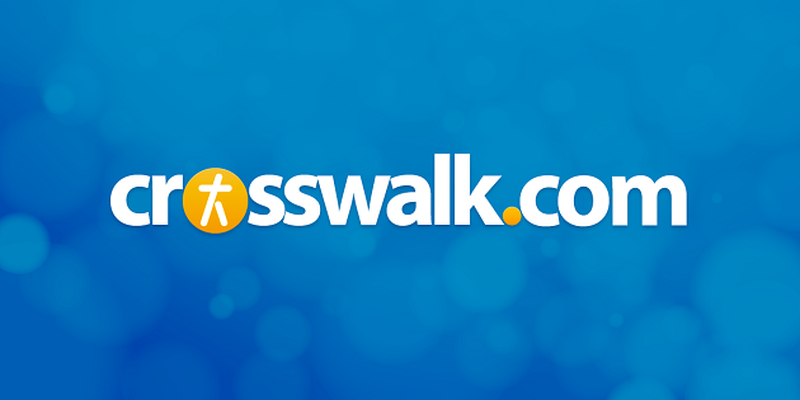 There comes a time following unspeakable personal tragedy when one must return to some aspect of normalcy. Simple actions like doing the dishes and driving the car again can be triumphs in the process of grief and recovery. Going back to work seems the ultimate signal to the world that life will go on, even when life is forever changed.
Steven Curtis Chapman is back to work, an act that he thought might never happen following the tragic loss of his five-year-old daughter, Maria Sue. He's performing again, and that's a good thing. It's what he is wired to do, and for him, at this time, is a mixture of celebration, reflection, and catharsis in a strangely public way.
Chapman's August 2nd concert at Turner Field in Atlanta was extraordinary for a number of reasons. His family was in attendance for the first time since the accident. His wife Mary Beth stood on a distant concourse with daughters Emily, Shaohannah, and Stevey Joy. Sons Caleb and Will were supposed to be onstage, performing with Dad, but instead they watched from just offstage, due to another extraordinary circumstance: a massive electrical storm coloring the sky just before the show.
The Braves game ended under clear blue skies, and the stages were quickly assembled just in front of the dugout on the first base line. But as local Christian radio DJs made their introductions and commercial spots aired on the big screen, the sky grew steadily darker as grounds crew rolled out their massive tarp just as opening act Jonny Diaz (brother of Braves player Matt Diaz) took the stage. The show up above became as compelling as the one on stage, as Diaz bravely performed one song before introducing his brother, who bravely gave a three-sentence testimony before introducing Braves pitcher and born-again Christian John Smoltz.
As Smoltz gave a similarly abbreviated message and the band's equipment was covered with heavy tarps, a sudden swirl of wind lifted the post-game debris from the entire upper deck into the air, causing a floating trash heap. Then the rains came as jagged bolts of lightning formed mangled branches of light over the downtown skyline. Smoltz gave way to God and fans retreated to the concourse while the storm raged.
The symbolism was as heavy in the air as the rain. After waiting out the violent storm, Chapman at last took the stage, though under less-than-ideal conditions. The band's gear couldn't be uncovered in the puddle-filled stage, and the show could not go on as originally planned. Still, Steven carried on, because the storm had passed and life was carrying on.? His set list was blown away by the storm, both literally and figuratively, yet the sound crew managed to set up for a single microphone and acoustic guitar to be heard.
I wondered along with so many if and how Chapman would address his daughter's death. He could have put his game face on, played his greatest hits without a word, and we would have still cheered with the sympathy and compassion of fellow sojourners. Instead, he performed every single song for Maria, to honor her memory, to allow us to share in his grief, and to somehow use all the suffering for God's glory.
The first song played was also the first that came to Chapman's mind in the emergency room: Matt Redman's "Blessed be Your Name." He paused before the bridge, and his voice cracked ever-so-slightly as he sang, "You give and take away, You give and take away/My heart will choose to say, Lord blessed be Your name." The words of unwavering faith took on profound meaning coming from a man from who so much had been taken away so recently.
Chapman was, to some extent, making up the show as he went along. He spoke as much as he sang, if not more. Other old songs took on new meaning, like "Not Home Yet"—"From one who's cried like you/ Wanting so much just to lay down and die/ I offer this, we must remember this/We are not home yet." Also "God Is God"—"And the pain falls like a curtain on the things I once called certain/And I have to say the words I fear the most: 'I just don't know.'" And yes, he also performed "Cinderella," the highlight of the evening, sung as a promise that all who follow Christ will one day get to meet Maria Sue, and that father and daughter will dance again in heaven. The promise was punctuated with a newly written final line: "All too soon, the clock will strike midnight, and the dance will go on."
This was far and away the most funereal-like concert I've ever attended, but it was all remarkably appropriate—for the man, the family, and the audience. Chapman looked older, downright professorial in a goatee and wire-framed glasses, the need for which he explained, "I've been under a lot of stress lately." He was deeply personal throughout, whether singing "I Will Be Here" to Mary Beth (again, with deep new meaning), holding up a picture of him with Maria he had tucked in his Bible, or describing his gradual journey back to the stage. He also performed the new final verse to "Yours" with piercing intensity:? "I've walked the valley of death's shadow/So deep and dark that I could barely breathe."
Chapman's vocals and guitar playing were only sometimes imperfect, if only because there was no band offering support. But every ragged chord or strained high note was a reminder of the gift he was offering us simply by performing at all. The concert closed with another vocal testimony, "My Redeemer Is Faithful and True," a corporate chorus of "I Could Sing of Your Love Forever," and a closing dose of frivolity through his signature hit "Dive," suggesting the light at the end of a long dark tunnel.
A very different show was planned before that night, but the storm changed all that. As in the lives of the Chapmans, God had something different in mind, just to remind us all of his steadfast love. When the storm had passed, when Chapman had courageously started performing—sharing and grieving with all of us—God painted behind him one of the most beautiful sunsets Atlanta has ever seen. Some questions will never be answered this side of heaven, but God is God, and the show goes on.
You can read more about Steven Curtis Chapman's loss through this news summary. Another fan wrote about her similar response to Chapman's Chicago concert for Today's Christian. You can keep up with the latest news about the Chapman family through the blog of Jim Houser, Steven's manager.? Click here to visit Chapman's artist page at Christian Music Today.Copyright © Mark Geil subject to licensing agreement with Christian Music Today. Click for reprint information.