Another Time, Another Place
Caroline Mitchell

CCM Magazine

2004

5 Nov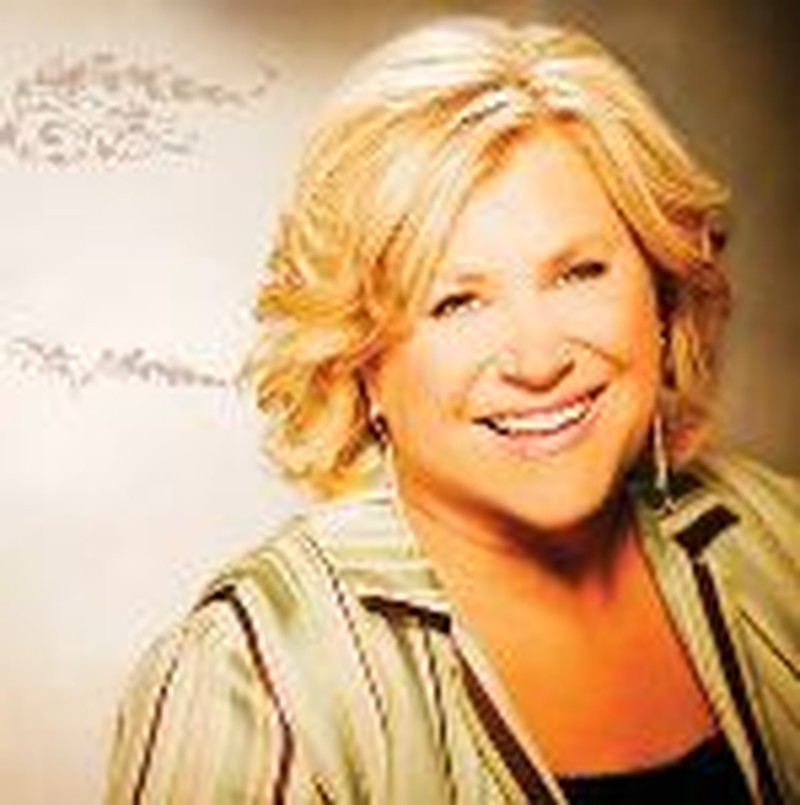 "I've heard that a woman's voice between [ages] 35 and 50 is really when it reaches its prime," says gospel music legend Sandi Patty with a chuckle.
To think that Sandi is still "reaching her prime" is almost laughable when you consider the 39 Dove Awards, five GRAMMY Awards, four Billboard Music Awards and her recent induction into the Gospel Music Hall of Fame. But, if there is any truth to that statement, it certainly bodes well for Sandi's new project.
Her 27th album — the latest in the course of an astounding discography that spans 25 years — "Hymns of Faith, Songs of Inspiration" (INO), features classic hymns of yesterday and a few new praise songs of today. With 22 songs on the double CD set, some of the tracks, including "We Shall Behold Him," "The Star Spangled Banner" and "How Great Thou Art," are the very ones that helped put this soprano on the proverbial map. But as the most awarded female vocalist in contemporary Christian music history, the chanteuse simply says she is "just thankful to still be able to work after all these years."
These words certainly carry weight as they come from a woman who has experienced a very public and, doubtless, very painful divorce, a controversial remarriage and an uncomfortable uncertainty about the future of her career in Christian music. "I've learned so much about myself; but, more importantly, I've learned so many things about God that I don't really know there's any other way to learn than going through some tough times. And, for that, I'm thankful."
And while Sandi has experienced bumps in the road with her career in recent years — her 2003 release, "Take Hold of Christ," modestly sold 35,000 albums; and last year she made a label switch from her longtime home with Word Records to INO Records — her optimism and commitment to music ministry never seem to fail.
But aside from any planned or unplanned attempts to recapture old and new fans, the decision to record classic hymns and, what some may consider "old songs," was quite a natural one for this mother of eight. "I don't want my kids to forget," she explains.
As a child of a minister of music and a church pianist, hymns were a regular part of Sandi's musical diet. "Some of the best hymns have been written — not in times of great victory and triumph — but in times of great sorrow and great hurt and pain. It is because of that, when people hear them, they can almost just put their own story on top of those lyrics. They're real, they're honest, and I think that's why they're still around.
"My heart and my home have been in the church — as a kid growing up. And now, my family is very involved. Those hymns that were really part of my heritage have really become a foundation — in not only my professional life but in my faith journey as well."
And part of this journey has been one of healing — healing that's even extended to her desire to sing. Says Sandi, "The song 'His Eye Is On the Sparrow' is probably the song that I can really sing my heart in. The chorus says, 'I sing because I'm happy/ And I sing because I'm free.' And that was a long time coming through a lot of pain and a lot of hurt, but I'm able to sing that with a full heart.
"Songs, more than anything else, help a generation speak what's on their heart," Sandi continues. "What we call hymns were the contemporary songs of the time to help that generation speak what was on their heart and help give words to their faith journey. I think these new praise choruses do the same thing. There are going to be some great ones that are going to fit alongside some of those classic hymns as well."
Doing her part to ensure the recognition and validation of the new genre, Sandi has recorded some of the newer praise choruses, including Darlene Zschech's "Shout to the Lord," on the new record. In so doing, she again proves her versatility — the voice of the old, the new and the patriotic. Throughout her career, Sandi has incorporated patriotic performances on stages from the White House to the studio. In fact, Sandi was introduced to the world at large when her rendition of "Star Spangled Banner" was broadcast in 1986 on ABC for the Statue of Liberty rededication ceremony. And she pays tribute to the red, white and blue on the latest record. The reasoning behind these song inclusions on the album is simple: gratitude.
"We (the church itself) are part of a country that allows us to worship freely and to gather in places to express our faith and our commitment to Christ."
And it's that commitment that's behind her motivation and perseverance in her faith and music. Sandi cites her favorite passage, John 8:31-32, as a promise that she clings to and lives by. ("If you continue in My Word, then you are my disciple and you will know the truth and the truth will set you free.")
"I think there are some really important elements to that Scripture. That word 'continue' is a process word. It's not something you do once and then you stop. You know, as a disciple of Christ, you have studied the Word of God. A disciple of music studies music. A disciple of medicine studies medicine. As we study the Word of God, we come to know what the truth is; and it is the truth that Christ teaches that will set us free.
"I think we can all learn from our pasts, and that includes some musical heritage," she says. "There's just a vast wealth of knowledge and wisdom and stories that we can all learn and grow from. And I guess in my own way, I just want to say, 'Let's not forget this treasure that we have in these songs.'"

© 2004 CCM Magazine.  All rights reserved.  Used with permission.  Click here to subscribe.