Audio Adrenaline: Going Out With a Bang
David McCreary

CCM Magazine

2006

23 Nov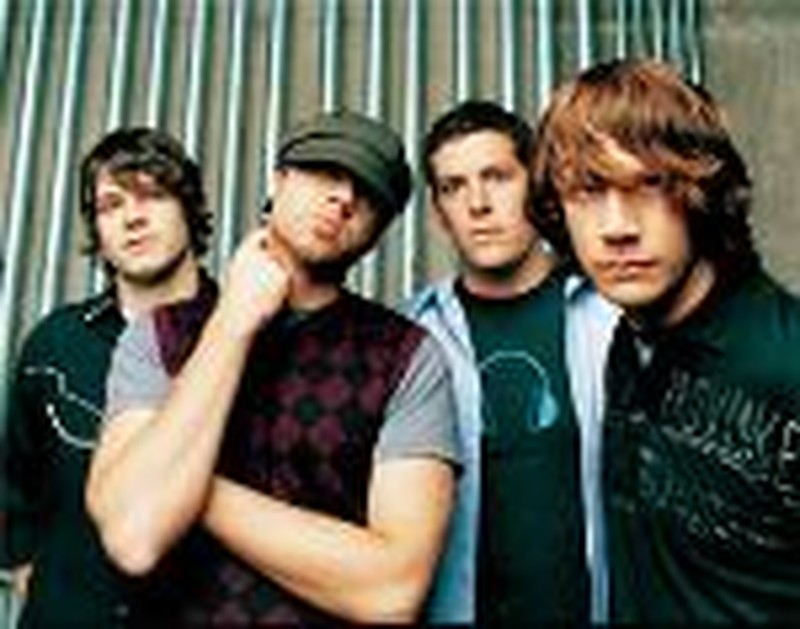 Saying "goodbye" forever is tough. Just ask veteran pop/rock outfit Audio Adrenaline.
When the group announced that it is ending its 15-year career, legions of fans were surprised and disappointed. After all, of the current bands on the Christian music scene, no other artists epitomize lasting youthfulness and unwavering stamina more than Audio A. And let's not forget their substantial achievements along the way:  more than three million records sold, 18 No. 1 hits, two GRAMMYs and four Dove Awards, to name a few.
"They've left a significant, indelible mark on Christian music by making great music that was real and relevant while applying the truth of Scripture in an honest and open way," says Christian music stalwart Steven Curtis Chapman.
Even now, not a day goes by without the group's definitive track "Big House" – named CCM Magazine's "Song of the Decade" in the 1990s – hitting the airwaves and reminding listeners of the celebration to come in heaven. "I respect so much these guys who have continued on through the years with integrity and hearts for ministry, touching different generations along the way with songs like 'Big House' and 'Hands and Feet,'" says burgeoning singer/songwriter Phil Wickham.
Releasing their 11th career this year, Audio A delivers the aptly titled "Adios: The Greatest Hits" (ForeFront). The disc features 12 previous No. 1 hits in addition to new track "Goodbye" and a cover of The Alarm's classic cut "Blaze of Glory." Also, a special edition companion DVD contains a distinctive rendition of Charlie Peacock's "Down in the Lowlands" along with concert footage, music videos and tributes from artists such as tobyMac, Relient K, Pillar and others.
The foursome worked the major Christian festival circuit this past summer. And they wrapped up live performances this fall on a 35-city tour with MercyMe, a band that holds Audio A in high regard. "Our first big break was opening for Audio Adrenaline back in 1995, and we will be forever grateful," says lead singer Bart Millard.
For the members of Audio A, it's a bittersweet ending to an enduring journey. "We never could have imagined that we'd be together as a band for 15 years, but the fact that it's lasted so long is amazing to us," says bassist Will McGinniss alongside his cohorts during an exclusive phone interview with CCM. "We have the greatest fans, and the hardest thing is saying 'goodbye' to them," McGinniss adds.
The impetus for the band's imminent retirement arose out of front man Mark Stuart's ongoing struggle with his vocal chords, a concern that caused doctors to encourage him to quit singing altogether.
"I don't have a problem with polyps or nodes, but my vocal chords are swollen; and singing causes continual strain," Stuart explains. "That's the lynchpin reason we're coming to an end because we love each other and enjoy what we're doing; but God has a different path for us now."
Drummer Ben Cissell shares this perspective:  "A lot of people have asked us, 'Why don't you just get a new lead singer and continue?' Last summer, we were sitting in the bus discussing that option; but it just didn't feel right. To us, it's like asking, 'Why don't you guys find a new big brother?'"
Asked what they will do once the band calls it quits, McGinniss says, "The new ministry opportunities God is calling us to are really exciting." Those opportunities likely will include him and Stuart continuing to work with up-and-coming bands through their Flicker Records label. As for Cissell and guitarist/vocalist Tyler Burkum (who missed a flight and was unavailable), Cissell says, "Tyler is so talented that I'm sure he'll keep playing guitar and writing songs. Christian music is so close to our hearts that we'll all stay involved in some facet."
Not surprisingly, the guys acknowledge a sense of sadness over a closed chapter in their lives. "I've been everywhere I ever wanted to go, and I've done everything I wanted to do," Cissell says. "I don't see how the rest of my life can be any better than this, and that makes it really hard to give it all up and walk away."
But Stuart provides a different take. "I feel like what we were part of was miraculous," he says. "There's nothing special about us as individuals, and we fail every day. But God somehow brought us together to do some extraordinary things. We feel like God's strength was revealed in our weakness, and fans seemed to appreciate that. Now, it's our time to thank all of them for standing by us over the years. We just hope we can go out with a bang."


© 2006 CCM Magazine.  All rights reserved.  Used with permission.   Click here to subscribe.