Avalon Finds Joy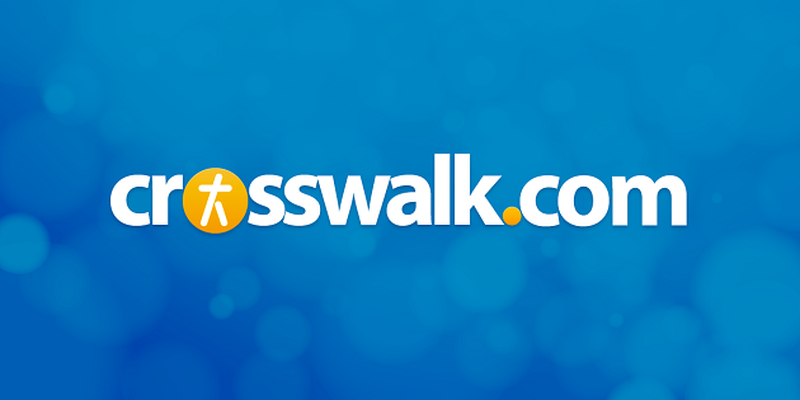 When the members of Avalon initially got together five years ago, they were individually gifted vocalists but they had yet to form the chemistry that would bond them as a unified group. Since then, Jody McBrayer, Janna Potter-Long, Michael Passons, and Cherie Paliotta (who joined the group in 1998, replacing original member Nikki Hassman) have come a long way, chalking up three best-selling albums, 12 consecutive No. 1 Christian radio singles, five Gospel Music Association Dove Awards, and expanding the boundaries of Christian music with an appealing pop sound.

"When we did our first album, we had to learn how to sing together, we didn't know each other," says Potter-Long. "We also didn't really know who we were or what we wanted to say. Since then we've grown up a lot and have forged a common goal. We've honed in on what we want to say."


The most recent manifestation of that goal is Joy, the group's first Christmas album, which will release this fall. Joy, produced by Brown Bannister, is a blend of both original and familiar holiday favorites, interpreted in Avalon's unique vocal style and dynamic musical arrangements. From favorites like the pop-driven Joy (To The World), to a big band rendition of Winter Wonderland, to a powerful version of the ballad Don't Save It All For Christmas Day, co-written by pop favorite Celine Dion, Joy highlights Avalon's love of holiday music inspired by the members' deeply rooted faith. Joy also features two medleys of traditional carols- the Angels Medley with standards The First Noel and Angels We Have Heard On High while the Manger Medley sings a mixture of Away in a Manger, O Little Town of Bethlehem and Silent Night. The album also includes a heartfelt version of the moving Jesus Born on this Day, written by Mariah Carey. Many of the tracks incorporate the backing of the prestigious London Festival Orchestra.


McBrayer says it was the right time for Avalon to do a Christmas record. "I think artists want to do a Christmas album from the start," he says, "but it's important that people know the artist first before an intimate project like a Christmas album can be performed."

For ,I>Joy, Avalon consciously wanted a combination of familiar and new material. "We know people like traditional songs," McBrayer says. "But, we wanted to arrange them in a unique way. Each of us brought different ideas to the table. I really wanted to sing Don't Save It All For Christmas Day. I performed it two years ago on a Christmas tour and I wanted to record it."

Potter-Long's personal highlight was recording The Christmas Song. "I always loved it," she recalls. "It was a challenge because so many people have done it, but it's really dear to me."


Joy caps an amazing five-year run that has seen Avalon vault to the top of the Christian music scene. Initially, the singers were united by Sparrow Records, with Passons as the first member. A classically trained pianist as well as an accomplished vocalist, Passons came to Sparrow's attention when he performed at a Nashville showcase. Potter-Long, a singer with the group Truth, was the next to join, and she subsequently recruited her fellow Truth member, McBrayer. Paliotta joined in 1998, recommended by a number of the group's friends.

Avalon's first three releases, Avalon (1996), RIAA gold-certified A Maze of Grace (1997) and In a Different Light (1999), which is closely approaching gold status, were enormous successes on the Christian music landscape. In addition to its impact on the Christian charts, the single Can't Live A Day, from In A Different Light, debuted at No. 30 on the Radio and Records Adult Contemporary Chart and led to R&R's christening Avalon as the No. 10 breakout artist for 1999 in the CHR/Pop, Hot AC and AC radio formats.


In the years since the group's inception, the members of Avalon have participated in selecting material and arranging their vocals. In fact, they arranged both traditional carol medleys on Joy. They have also written material for their albums.

"All four of us have to sign off on a song before we record it," Janna says. "We all have to believe in the track."

Avalon's artistry will be on display live when the group does two holiday tours this year. Prior to Thanksgiving, Avalon will headline the intimate 12-city Don't Save It All For Christmas Tour. After Thanksgiving, they will appear on a larger scale on the Child Of The Promise Tour, joining other notable Christian acts such as Steven Curtis Chapman, Crystal Lewis and Twila Paris. The first part of the Child Of The Promise Tour will feature individual artists performing traditional Christmas carols; the second half will be the performance of the Child Of The Promise musical, written by multi-Grammy-winning producer Michael Omartian (Vince Gill, Donna Summer, Rod Stewart) and his wife, Stormie Omartian, a best-selling author. Child Of The Promise tells the story of the first Christmas in a stirring musical drama. The show will give the members of Avalon an opportunity to perform onstage in different roles.

Learn more about Avalon. Read a review of Joy, listen to tracks and more here.
Watch the latest Avalon music videos at their official Godtube.com artist page!