Big Daddy Weave: Success Found in Obedience, Not Records
Erin Curry

Baptist Press

Updated

Aug 14, 2012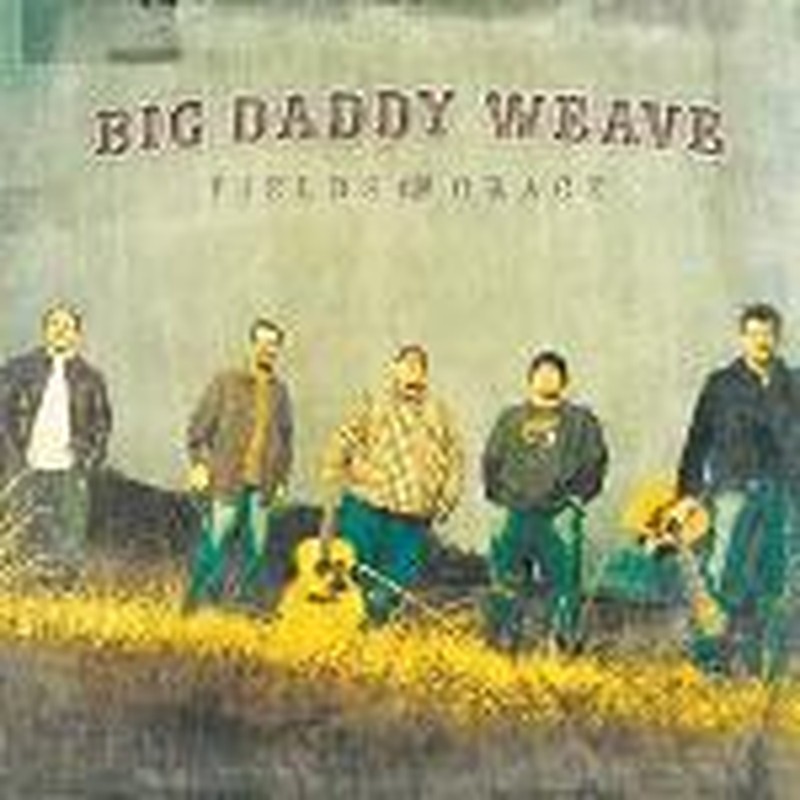 NASHVILLE, Tenn. (BP) — With their single "Audience of One" sitting steady near the top of the charts for more than 10 weeks and with one Dove Award nomination already in hand, contemporary Christian music group Big Daddy Weave just wants to glorify God.
"Our motivation as a band stems from our calling from God," lead singer Mike Weaver said in an e-mail interview with Baptist Press. "We truly believe that He has called us to play for Him and wherever we wind up playing to just lift Him up and point Him out."
The band began at the Baptist-affiliated University of Mobile a few years ago. Weaver recalls that he was the praise and worship leader at his home church in Gulf Breeze, Fla., for several years before his pastor recommended he give the University of Mobile a try.
Weaver enrolled as a music major there in the fall of 1998 and met saxophone player Joe Shirk in a music theory class.
"We started talking about musical influences and I shared with him some of the song ideas that I'd been recently working on," Weaver said. "My brother Jay would come and visit me in Mobile fairly often and Joe's roommate at the time was a drummer, so we just started getting together regularly and jamming."
Those jam sessions led to an invitation to open for another band that was playing at a campus event. It so happened that Big Daddy Weave's current electric guitarist, Jeremy Redmon, and drummer Jeff Jones were playing with the other band. Several months later, when Weaver's group lost their drummer, Redmon and Jones came on board.
Weaver explained that the name for the group came from some nicknames he had been given growing up. A guy at his church called him "Big Daddy," and in junior varsity football he was known as "Weave."
"I played just enough JV football to realize that I definitely needed to be a musician," Weaver joked. "I would have done a better job as the mascot!"
But when the school needed a name with which to identify the band for the event they played, Weaver jokingly told them to call the band "Big Daddy Weave and the Institution."
The name stuck, and it was shortened to Big Daddy Weave when the band signed a contract with Nashville's Fervent Records. With help from Jeromy Deibler, lead singer for the Christian group FFH, Big Daddy Weave released their debut album, "One and Only," in the summer of 2002.
"Before we got into any of the recording, I told the guys, 'Regardless of whether I work with you or not, I want you to know that I believe in what you're doing, and I know your hearts are in the right place,'" Deibler said in a news release. "I can honestly say that I sat down and listened to Big Daddy Weave's independent album and was ministered to by it. Something just resonated with me, Mike and the rest of the band, and we can tell that through the recording process God knit us together."
By the end of 2002, "One and Only" had become the highest charting album debut for a new artist in Christian retail that year. The first single released, "In Christ," peaked at No. 2 on the adult contemporary radio and records chart, and their second single, "Audience of One," has spent more than 10 weeks at No. 2 on the Nashville-based WAY-FM's Top 20 Meltdown. This spring, the band was nominated for New Artist of the Year at the Gospel Music Association's 34th Annual Dove Awards.
But with all of those honors, Weaver told Baptist Press the band finds true success in something more.
"The Lord has really been showing us over the past year that real success is found in our obedience to Him," Weaver said. "So for us, success is found in just going because He said go, not in how many people show up when we get there or how many records we end up selling over the course of time."
Weaver added that the band strives to keep the main thing the main thing.
"There are so many distractions being out on the road and it's easy to take your eyes off the Lord and forget why we do what we do," he said. "He is so faithful, though, and always seems to put folks and situations there to remind us!"
The group is set to release its second album, "Fields of Grace," in the fall. Weaver said people can expect some similarities in style, but at points it may be a little edgier. A common theme is once again a relationship with God — giving everything to allow Him to be everything.
Weaver had a word for what he wants Southern Baptists to know about the band.
"Just that we're some very normal guys that just want what God wants for us and from us," he said. "And if we ever should meet that they would see more of Jesus and less of Big Daddy Weave."
Big Daddy Weave will begin a 46-city tour with FFH in September.

© 2003 Southern Baptist Convention, Baptist Press
Watch the latest Big Daddy Weave music videos on their official Godtube.com artist page!