CCM Hall of Fame: Sandi Patty
Michael Ciani

CCM Magazine

2004

5 Mar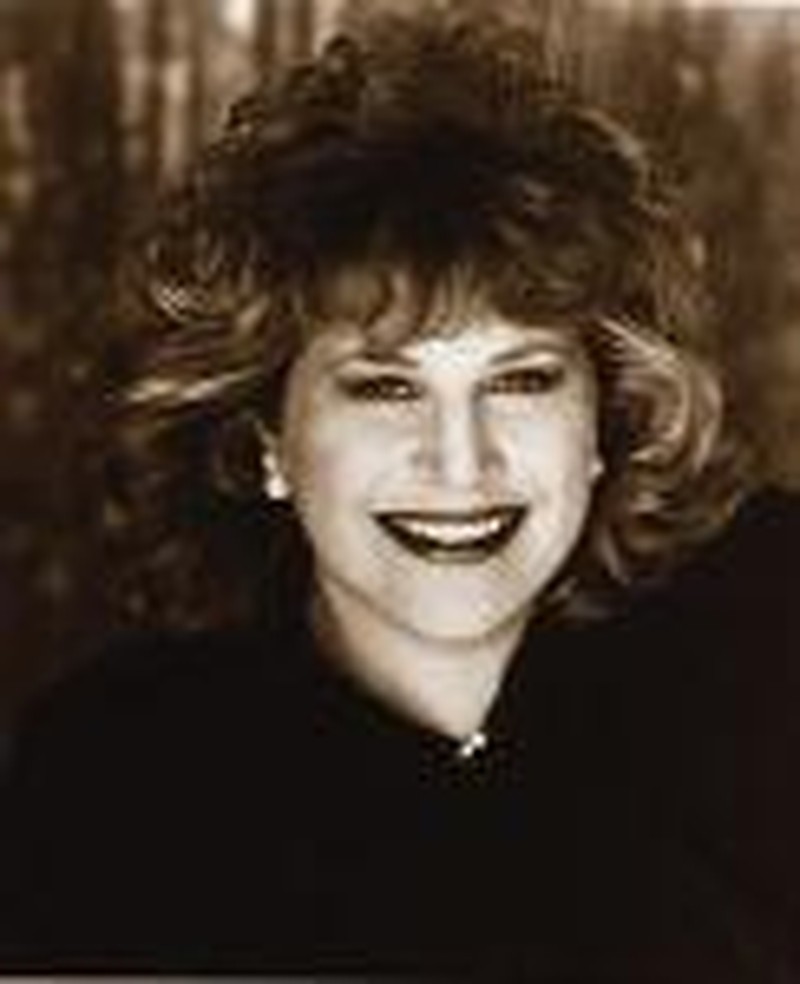 Sandi Patty is often referred to as "The Queen of Christian Music." The statistics practically speak for themselves: 11 million albums sold, dozens of sold-out tours and more Dove Awards than any other female artist in history, including an astonishing 11 consecutive "Female Vocalist of the Year" honors. During the past quarter-century, she has performed everywhere from Billy Graham Crusades to the Indianapolis 500, Camp David to Disneyland, presidential inaugurations to the Fiesta Bowl.
It cannot be overlooked that Patty has accomplished what she has for one reason: that voice. Patty's stunning, multi-octave scaling instrument has drawn acclaim as one of the great American voices of our time. Her name was virtually synonymous with "church music" in the 1980s, as aspiring "Sandi's" everywhere valiantly attempted to deliver their own versions of Patty's anthems to their congregations.
Patty then found somewhat unexpected recognition in mainstream society after her soaring rendition of "The Star-Spangled Banner" on ABC's broadcast of the Statue of Liberty rededication overwhelmed the network's switchboard with calls inquiring who this woman was! Patty became one of the most interesting "crossover" success stories in Christian music history. Without ever significantly tampering with her made-for-church message, she found herself on some of the most prestigious stages in America.
America didn't always know what to do with her, but that didn't seem to bother Patty one bit. Johnny Carson's somewhat puzzled look spoke volumes after Patty admitted on "The Tonight Show" that she never used profanity, even if she accidentally hit her thumb while pounding a hammer.
Though Patty's most prolific days are behind her (Being a wife and mother to eight will do that to you!), she continues to record and tour. Last year she released "Take Hold of Christ" (Word), and her "The Girls Are Back in Town" tour with Christian comedienne Chonda Pierce packed houses nationwide last fall, causing a second leg to be added early this year. Patty's fan-base remains active and loyal (We should know; its frequent letters to CCM do not go unnoticed!), and she is kindly regarded in industry circles as a "class act," a consummate professional who is a delight to work with.
For her part, Patty seems decidedly unfazed by all the fuss over her. She recently told CCM, "I have always loved music and singing. I grew up in the church, where my dad was a minister of music and my mother was the church accompanist. Singing was always kind of a hobby; so when God began to open doors some 25 years ago for me to think about doing this professionally, I was pleasantly surprised. I feel so blessed to have been able to share what Christ has done for me over these past 25 years. And I am equally encouraged that others have wanted to hear about it through my music. I am so honored to be part of the CCM Hall of Fame family. Thank you!"

For more on Patty, visit SandiPatty.com.
Awards, Accolades and Accomplishments
39 Dove Awards
5 Grammy Awards
4 Billboard Music Awards
3 Platinum albums
5 Gold albums
11 Symphony "Pops" (appearances nationwide)
"The Tonight Show" (four times)
"Live with Regis & Kathie Lee" (four times)
CCM Covers (January 1983, December 1984, April 1988)
Essential Sandi
"More Than Wonderful" (1983):
This live album captures Patty's warm personality while showcasing some of her biggest hits and vocal acrobatics. (Certified platinum by the RIAA.)
"Morning Like This" (1986):
Still an Easter favorite, it raised the bar for Patty and was clearly her most cohesive work yet. (Certified platinum by the RIAA.)
"The Finest Moments" (1989):
This greatest hits set neatly encapsulates most of Patty's brightest moments from her first decade of work. (Certified gold by the RIAA.)
"Another Time, Another Place" (1990):
A gorgeous venture down a slightly new musical path for Patty, she began to go after fewer "high C" endings, opting instead for more contemplative tunes. (Certified gold by the RIAA.)
"Le Voyage" (1993):
Said to be Patty's personal favorite of all her albums, this was a stark departure from her past work. Le Voyage is filled with introspective ballads of doubt, fear and, ultimately, hope.
*All releases on Word
Some of Sandi's most well-known songs:
"Another Time, Another Place" (with Wayne Watson)
"In the Name of the Lord"
"Love in Any Language"
"More Than Wonderful" (with Larnelle Harris)
"Upon This Rock"
"Via Dolorosa"
"We Shall Behold Him"
"I've Just Seen Jesus" (with Larnelle Harris)


© 2004 CCM Magazine.  All rights reserved.  Used with permission.  Click here to subscribe.