Christmas Wrap-Up
Rachel Harrold

CCM Magazine

2007

19 Dec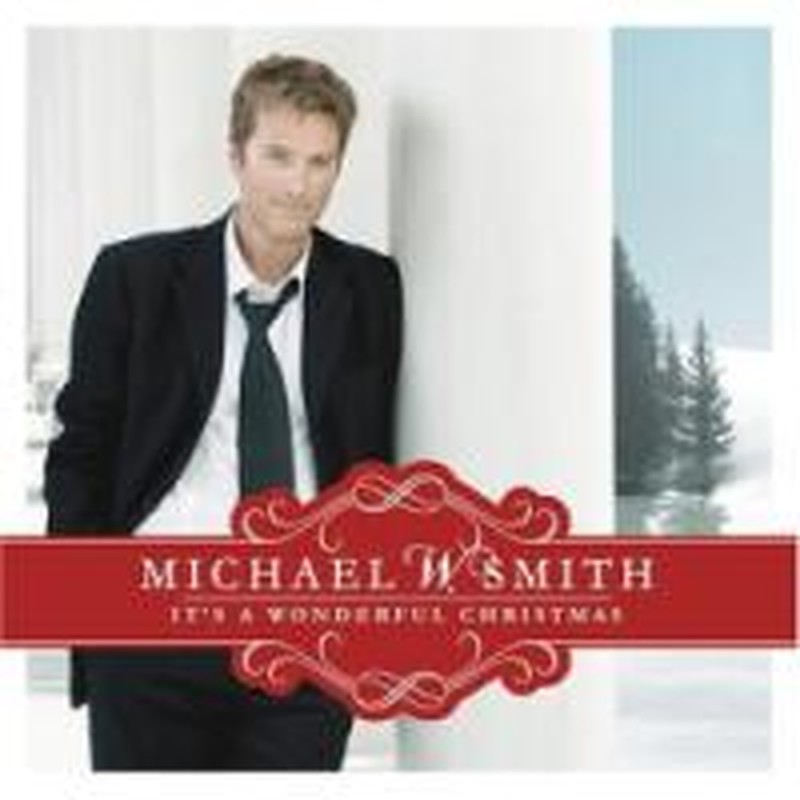 The Most Wonderful Time of the Year … to break out some new Christmas tunes!
It's beginning to sound a lot like Christmas! We here at CCM want to give you the heads-up on a few of our favorite Christmas albums this year. We made a list and we're checking it twice—so there's a little something for everybody!
Longtime Jars of Clay fans will remember their earlier Christmas EP, The Drummer Boy. Finally, 12 years later, the band releases Christmas Songs (Gray Matters), a modern rock album with clever takes on some holiday favorites combined with several brilliant originals. The guys manage to create a sound both charming and fresh through songs such as the instrumental "Evergreen," anthems "Love Came Down at Christmas" and "Peace Is Here" and the playful "Hibernation Day." Easily one of the best new Christmas releases of this year—they give the Little Drummer boy something to drum about!
Some artists aren't content to stop at just one Christmas album—Michael W. Smith's It's a Wonderful Christmas (Reunion) is his third. His gift as a composer shines on this collection of originals, arranged by David Hamilton and recorded at famed Abbey Road Studios in London. Smith performs with a 67-piece orchestra and four choirs, all joining forces with lush arrangements reminiscent of a movie soundtrack. He wanted to create an album full of the powerful orchestral sounds of his favorite childhood Christmas albums, and It's a Wonderful Christmas is just that.
If classical masterpieces aren't at the top of your list, check out Randy Travis' Songs of the Season (Word) for a change of pace. From the very first sounds of "(There's No Place Like) Home for the Holidays," you feel like you're in for a down-home country Christmas! A collection of sacred and traditional favorites, Travis lends his unmistakable baritone voice to 13 classics, including "Away in Manger," "O Holy Night," "Have Yourself a Merry Little Christmas" and "Let it Snow, Let it Snow, Let it Snow," among others.
For a more "chill" Christmas album, pull up a chair by the fire on a cold winter night with Christmas ... From the Realms of Glory by Bebo Norman (BEC). As a naturally folk-oriented singer/songwriter, Norman adds his worshipful style to both old and new Christmas favorites, from classics "Go Tell It on the Mountain" and "Silver Bells" to modern songs "The Rebel Jesus" and "Born to Die." One standout track is "Christmas Time Is Here," a catchy, pop-acoustic tune. This is the perfect background music for opening Christmas presents, or ushering in His presence.
Rock around the Christmas tree with Relient K's Let it Snow, Baby … Let It Reindeer (Capitol/Gotee). Building off of the band's 2003 Christmas EP , Deck the Halls, Bruise Your Hand, this full-length album features 10 holiday classics and six original songs. The album captures the many sides of the season, from the traditional sounds of "Handel's Messiah" and "Angels We Have Heard On High" to the goofiness of 1950s novelty song "I'm Gettin' Nuttin' For Christmas" and "Santa Clause Is Thumbing to Town" (wherein Relient K imagines a Christmas full of catastrophes that reduce St. Nick to hitchhiking).
The next installment in the WOW Gospel series, the double disc WOW Gospel Christmas 2007 (EMI Gospel), features 30 top holiday songs from perennials Kirk Franklin, Smokie Norful, CeCe Winans, Donnie McClurkin, Israel Houghton and more. In the spirit of Christmas and to celebrate the release, WOW label contributors and Feed the Children have partnered to create a 30-minute Christmas TV special which BET aired on Thanksgiving weekend. The album is sure to get your soul ready for caroling this Christmas!
Mandisa sings her heart out on her EP, Christmas Joy (Sparrow). The four-track disc features a duet with Matthew West, "Christmas Makes Me Cry," a song for the troops and their families. She adds her signature vocals to a Stevie Wonder cover, "What Christmas Means to Me," and rounds it out with two traditional carols, "Joy to the World" and "O Holy Night." In just a short time, Mandisa has become one of the freshest new voices in urban and contemporary gospel. Come on, ring those bells!
Spreading her own Christmas joy, Yolanda Adams' What a Wonderful Time (Integrity) mixes new and old holiday favorites on the follow-up to her 2000 release Christmas with Yolanda Adams. The album features five eclectically arranged holiday standards, including "My Favorite Things," the Motown classic "Give Love on Christmas Day," "Do You Here What I Hear" and a jazzy re- working of "Jingle Bells." The five original tracks on the album bring messages of hope for all year-round, especially "Hold On." And the title track is a big band Christmas song sure to get you in the festive mood.
With all these incredible new Christmas releases, it's time to kick off the holiday season. Who says you have to wait until after Thanksgiving? Start spreading good cheer—be the first in your neighborhood to deck the halls, have your Christmas party and send your Christmas cards! And don't forget the tunes.

ALSO NEW THIS SEASON:
Jim Brickman,
Homecoming
(Savoy Jazz)
Diamond Rio,
Christmas: The Star Still Shines
(Word)
David Phelps,
One Wintry Night
(Word)
Jaci Velasquez,
Open House EP
(A'postrophe)
Various,
Bethlehem Skyline
(Centricity)
Our Favorite Classic Christmas Albums:
"Muppets and John Denver Christmas. For obvious reasons."—Matt Odmark, Jars of Clay
"I grew up loving the sweet pop vocal sounds of the great Ray Conniff. All those people singing together in unison sounded like the holidays to me."—Steve Mason, Jars of Clay
My favorite Christmas album of all time is Kirk Franklin and the Family Christmas. I got saved around the time this album was released and I heard the songs about Jesus with a fresh perspective only the Holy Spirit can bring. To this day I know that, just as Kirk sang, 'Jesus IS the reason for the season'!"—Mandisa
"Alabama Christmas (1985)...there are very few records that "take me back" to my childhood growing up in Georgia like this one does. Seriously, it's one of the most sentimental collections of songs that I know of for bringing back vivid memories of the innocence of Christmas."—Bebo Norman
"Sufjan Stevens, Songs for Christmas."
—Matt Hoopes, Relient K
"We play a lot of music. My kids pull out the records early and we don't quit playing them until January. Christmastime without an orchestra is not Christmas to me. There are a lot of people who like rock & roll- type Christmas records, but I grew up with Doris Day, Barbra Streisand and Leonard Bernstein; all those records have orchestras. When I think about Christmas, I think about that music." —Michael W. Smith




© 2007 CCM Magazine. All rights reserved. Used with permission. Click here to try a free issue.