Darlene Zschech's Kiss of Heaven Reflects Family Love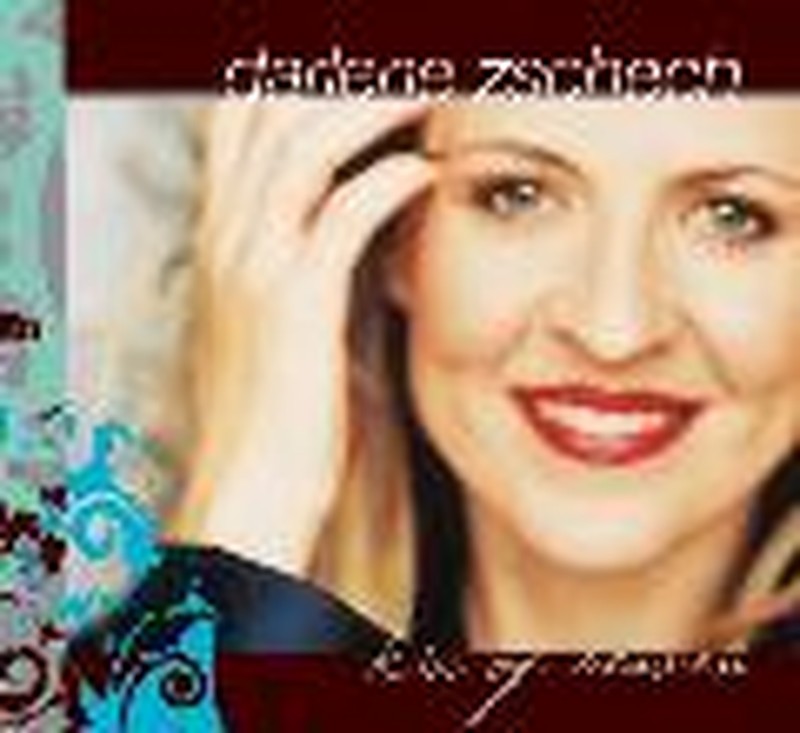 She may be known as the woman at the forefront of the modern worship revolution and the songwriter of the hugely popular worship anthem, "Shout to the Lord," but Darlene Zschech most relishes her role as a mother. "I think when you're a mum," says Zschech, "you feel the genuine call of God and the task at hand. There's definitely an anointing. My children astound me but it's the goodness of God, it's a favor of God."
Having just released her first solo studio project, Kiss of Heaven, Zschech took a few moments to reflect on the delicate balance between work and family. "The second half of the year is always busy with touring," says Zschech. "The first half I really stay at home. I establish the girls in school and work on recording. It's a great time of year to focus on teaching, you know, bedding everything down, making it strong."
Her three daughters, ages 14, 10 and 2, even get to travel with mom and dad - on occasion. "We come in a pack," Zschech says, laughing. "We made a decision a few years ago that we don't want to go down the same path that we've seen so many other people go down, which is why my husband, Mark, travels with me as much as possible. I can't take the girls on the road all the time. Amy now is in junior high and she needs to be at home more. But I have a limit set when I'll be at home certain times of the year. I just don't break that."
Somewhat appropriately - given her penchant for mothering - part of the world will see Zschech as "eternally pregnant." She elaborates: "When I was very pregnant, I was working on the album You Are My World. I said, 'Look, I've got this army of awesome people. Any one of those people could lead this' and my pastor said, 'No I want you to lead it.' So I apologized to our team and said, 'I know I'm fat and fabulous! But I truly feel so empowered to lead.' I felt empowered to help other women who are pregnant, who people are putting out to pasture, which is sad because they're just being part of one of the greatest miracles we see on earth. I think now on television I will be eternally pregnant because people use videos from that project all the time."
Kiss of Heaven, Zschech's first solo recording, is the latest reflection of her love of family and God. "While the album will certainly come to mean many things to many people, its message and meaning are simple," Zschech explains. "It's just the love of my family, my adoration of my God, and my love of music. It's me. It's the things that are valuable to me."
One of the tracks, "Beautiful Savior," was recorded in honor of her grandfather for his 93rd birthday. "Heaven On Earth" reflects Zschech's own story: "It's a very strong song; it's a bit more about my testimony. It looks like it's 'rags to riches' but that's not what it is at all. It's finding Jesus and He's given you wings to fly and it must be heaven on earth."
A performer since the age of 10 in her native Australia, and the producer and worship leader behind the gold-certified live Hillsongs worship projects, Zschech brings her vast musical experience to this latest venture.

A prolific songwriter, Zschech has spent years collecting songs that she felt didn't fit on a traditional Hillsongs project to record here. Those tunes range from more personal worship songs to a love song for her husband and a cover of U2's "Walk On."
In the past, Zschech's orphaned songs were handed over to other artists to record, with top groups like Point of Grace making them at home on their own albums. But Zschech says she's glad to finally be able to record some of them herself. "I've always had a lot of songs and didn't really have anything to do with them so I've sent them around and I've been able to get other people to sing them. But as a songwriter, it's really nice to sing some of these myself."
Some longtime fans may wonder if this recording signals a departure from Zschech's role as worship pastor of Hillsong Church Australia, a post she's held for 18 years, but Zschech says nothing could be further from the truth. "I'm still the worship pastor there. Nothing in that is changing," she insists. "There's been this holy calling to see worship in truth reestablished around the globe, and that job is not done yet."
When all is said and done, though, it's clear Zschech hopes to leave her mark primarily in the worship world. When asked how she'd ultimately like to be remembered, she says, "I would love to be known as someone who lived her life loud, inspiring others to be passionate about Jesus, worshiping Him in spirit and truth in the seen and unseen."
Watch the latest Darlene Zschech music videos on her official Godtube.com artist page!