Delirious' Long and Winding Road
Jude Adam

CCM Magazine

2004

22 Mar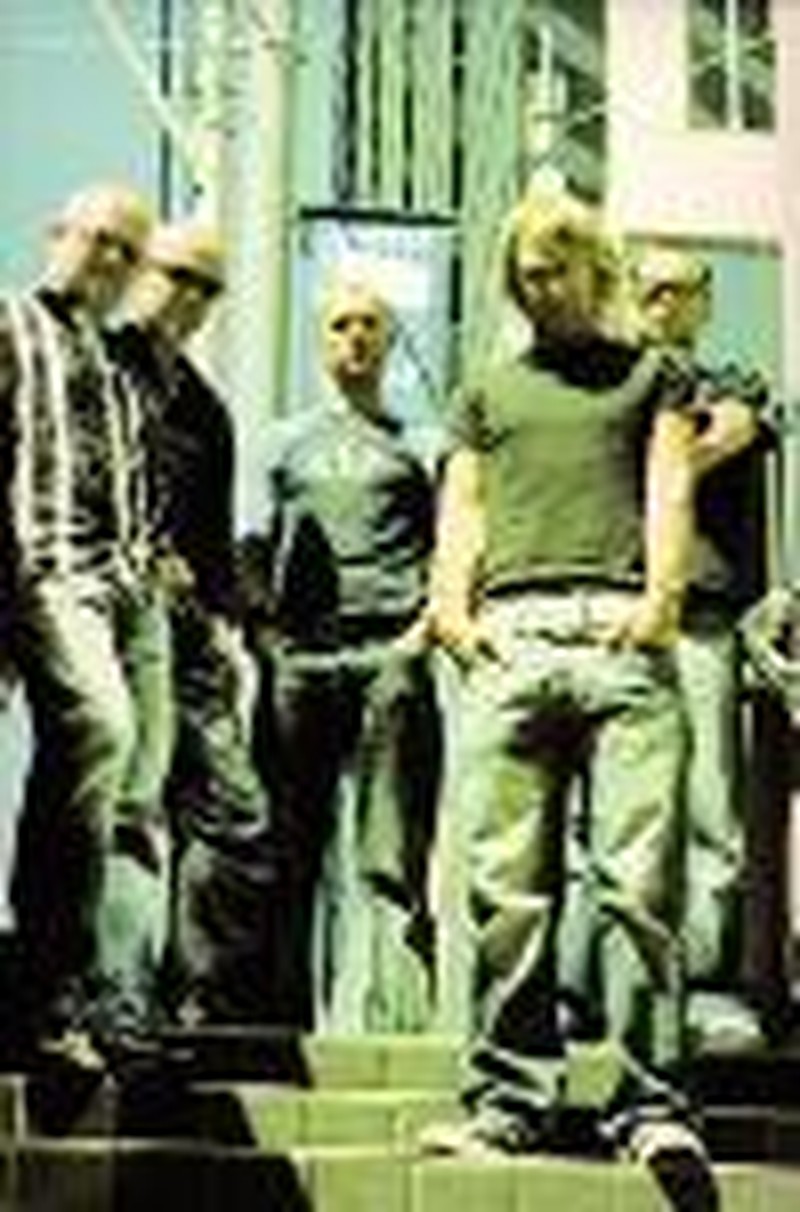 Many artists aren't even fortunate enough to qualify as a "one-hit wonder," let alone have several songs and electrifying live shows that resonate with audiences worldwide. But in its eight-year tenure, Delirious has fallen into that prestigious category and provided the church with a modern worship soundtrack that includes popular congregational favorites "I Could Sing of Your Love Forever" and "Did You Feel the Mountains Tremble?"
Ironically, Delirious seems to have more in common with renowned hymn writers (who penned songs like "It Is Well With My Soul" and "Amazing Grace" out of tragedy) than with successful rock/worship stars. The year 2003 proved to be a difficult season. From the downsizing of its Furious Records' label (which the band owns) to the unexpected death of a close friend, the band was left demoralized and seriously questioning its future.
Just more than a year ago (and coincidentally, the night before the interview for Delirious' March 2003 CCM cover story) a leader in the church where the band members attend died suddenly at the age of 44, leaving a wife, four teenage daughters and a large hole in the community. John Thatcher Sr. was also bassist Jon Thatcher's uncle, and three other members of the band are married to Jon's three sisters.
Needless to say, it affected the entire band deeply.
In reaction to the tragedy, Martin Smith, the soft-spoken lead singer, wrote the track "Mountains High" which appears on Delirious' latest, "World Service" (Sparrow), the night John passed away. "The opening line is 'Sorrow came to visit us today,' and I was really just trying to imagine sorrow like a person walking into a room," says Smith. "It's like you're shaking hands with someone, and that's his name – you know? The song doesn't have a happy ending; there's not a nice, rounded off answer to it like, 'Now that we've gone through all that, isn't it great we've come through it and here we are?' I don't think we'll ever get through it in that way. The song is just a cry, asking God to help pull you over it and knowing it will be an ongoing process.
"When someone close to you dies, it's actually a mixture of shock and emotion," he continues. "But it's also a very spiritual moment in that you actually feel God's presence in an amazing way. There's a line that says 'Only tears can tell/Of this holy hour ...' It really did feel like the God who created the heavens and the earth had just decided to step into time and take him [John] home. You can't get holier than that."
The reality of "Mountains High" is echoed in many of the other songs on "Service," and this is exactly what the band wanted.
"In the past we've tried a bit hard to write for a certain direction," says lead guitarist Stu G. "We recorded "Glo" as a real congregational worship album, and we recorded "Touch" as an effort to write some radio songs. The first thing we thought coming into this [album] was that we just wanted to write with purity and integrity. We found a real freedom with that. And then you've got stuff happening around you ... like we lost quite a lot of money business-wise this year and had to lose some staff, John dying and the war in Iraq. It made us get on our knees."
Says Smith, "There's a lyric in 'Feel It Coming On' that says, 'Look at where we've come, a boy becomes a man/But for the first time in our lives, we come without a plan,' and that rings really true. We've still got a lot of vision; but I don't think we know actually how it's going to pan out, which is exciting. And if that means playing support to Bon Jovi again, we'll do that; and if that means playing a massive crusade in America, then we'll do that. It's very freeing."
"When the business [Furious Records] started to go wrong, it was actually important because it made us re-evaluate things and ask, 'What are we in this for?'" explains Jon. "Is it to create a great record label? Is it to become rock stars? Or is it more than that?"
Smith agrees. "The main thing we said was that if the band went [away], we would be devastated; but if everything else around it went, we could live with that," he says. "We want to play music, and we want to get out there and do what we do; and that was a fantastic realization for us."
Is this their "world service," so to speak, as the moniker of the band's new album implies?
Stu G. laughs, "We were toying with the idea of God's communicating with us and with someone else at the same time on the other side of the world, and I mentioned that you can be anywhere in the world and pick up the BBC World Service. We really do believe it's our service to the world," he says, grinning. "So it's a bit tongue-in-cheek but serious at the same time."
"And what a privilege it is!" Smith interrupts. "It's an amazing privilege to be crafting something in private and then, all of a sudden, the record comes out; and people all over the world resonate with it and want to sing the songs! This is what we do," he continues. "And we actually do it quite well, so we'd better get on and do it even better."
"The personality of the band is made up of five different ones, and I think that tension is what pushes us on," says keyboardist Tim Jupp. "When you look back to the early days, we always said we're on a journey; and so nothing's changed. It's just the journey that continues. Like Martin said, we're still very full of faith and excited to see what God will do with us, but I don't think we've ever clearly known how we were going to get from 'A' to 'B.' The fact is that we still believe there's further to go, and that's as vibrant as ever."
While the band might not be sure of its ultimate career or ministry path, Delirious is presently on a 40-date U.S. tour that includes several dates as the featured band for Teen Mania Ministries' "Acquire the Fire" events.
"We hadn't actually heard of them [Teen Mania] until last year," says drummer Stew Smith. "The shows are brilliant, and it's been great. Their whole ethos is very similar to what we've grown out of – basically motivating kids to really get out there and make a bit of a difference. That definitely struck a chord with us, as it feels similar to what was going on here in the United Kingdom in the '90s."

© 2004 CCM Magazine.  All rights reserved.  Used with permission.  Click here to subscribe.