Dove Awards - Who We Think Will Be Nominated!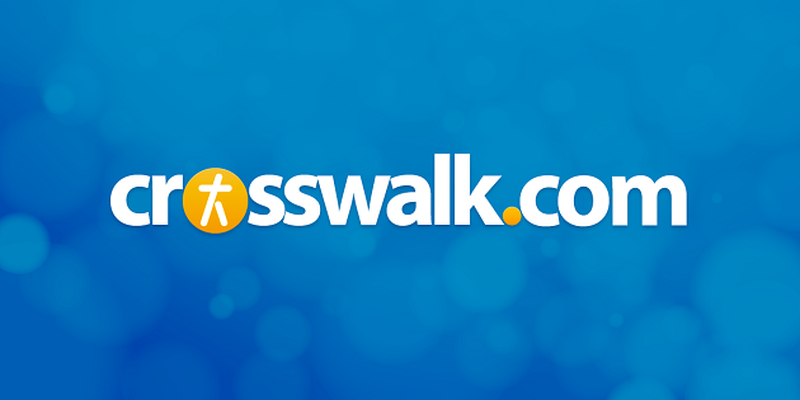 With the Dove Award Nominations just around the corner, it's always fun to look at the main categories and try to speculate about whom the industry will select.
The New Artist category nominees are probably the most obvious this year. Plus One is a sure bet for a nomination and will probably win the category. Their stiffest competition may come from Stacie Orrica and Rachael Lampa. Other most-likely nominees will be Mary Mary and Nicole C. Mullen. There is an outside chance that Andrew Peterson or Bebo Norman could get a nomination in this category, but I highly doubt it. I personally would like to see P.O.D. at least get a nomination. It will be interesting to see if the hard-core band gets the recognition it deserves in the main categories. ZOEgirl also could have an outside chance at a nomination.
The Group of the Year nominees are always a little redundant. Last year's Sixpence win was a breath of fresh air for a category that has pulled from the same seven groups for the past several years. It's hard to say who will win this year, but I think it will be toss up between P.O.D., Plus One and Third Day. FFH and Jars of Clay will both probably get nods. I think Caedmon's Call deserves a nomination this year for their latest,
Long Line of Leavers.
My heart is once again favoring P.O.D. (I think this is probably the only category in which the Gospel Music Association will feel safe giving Sonny and the gang a win), but my head tells me Third Day will take this trophy home.
The hardest category to predict nominees for is Song of the Year. So many great songs have emerged from the year 2000. Third Day's
God of Wonders
and
King of Glory
are pretty much shoe-ins. Nichole C. Mullen's
Redeemer
is a definite nomination and will probably win this category. What I want to know is, will GMA include
Shackels
by Mary Mary and
Rock the Party
by P.O.D.? Rachel Lampa's
Live for You
and Plus One's
Written on my Heart
will also get nods for this category. I'd like to see GMA include some artistic songs in the list. Jennifer Knapp's
A Little More
and Fernando Ortega's
This Good Day
should at least get nominations. My head and heart are pulling for
Redeemer
to take this one home.
Male Vocalist of the Year selections have been quite surprising in the last couple of years. I think this is going to be Michael W. Smith's year to take home vocalist. I know what you're thinking, he has just recorded an instrumental album, why would he get nominated for vocalist? You see, his instrumental album was released too late to be included in this year's nominees, but his last album,
This is Your Time
is still very much on the minds of voters. It just got the Grammy nomination, so look for this album to make another big wave at this year's Dove Awards. His competition will include Chris Rice (last year's winner), Mac Powell of Third Day, possibly Bebo Norman, Bebe Winans, and there's an outside chance that Fred Hammond will get a nod in this category.
Jaci Velasquez has taken Female Vocalist of the Year for the last two years. She is guaranteed to get a nomination and may very well go for a trilogy. Nichole C. Mullen has proven her vocal ability this year and it would be a shame for her not to be recognized, so I think she'll get a nomination. The other three nominees should be Rachel Lampa, Nichole Nordeman and Jennifer Knapp. There is an outside chance that Ginny Owens and Rebecca St. James will get nods in this category as well. There are so many talented female artists that it is difficult to come to a final decision about who should be chosen as the nominees. I would love to see Mullen take this Dove, but I think Jaci is too strong.
Artist of the Year is going to be a fun category in 2001. Many artists came of age in the year 2000, so it will be a tough decision to come up with five nominees. P.O.D. deserves a nomination. With the impact that this band has had on the mainstream music industry, they have proved that the gospel can be taken to the world. Jaci Velasquez has had a phenomenal year in the Christian world as well as the Latin music industry. With her
Crystal Clear
album and tour, this could be Jaci's year to take home 'Artist' gold. Third Day has tapped into a niche all their own. With their worship CD
Offerings
on top of the charts and sold-out shows all across the United States in 2000, Third Day may very well be poised to surprise the Christian music scene and take the big award home. Michael W. Smith has a pretty good chance of being nominated. He has been nominated for this award for the last several years and actually won in this category last year. The voters seem to like veterans, and usually the previous year's winners are always nominated, even if they don't win. The fifth nominee is up in the air. Jennifer Knapp and Fernando Ortega deserves a nod. Her nomination will depend greatly on the validity that voters give Plus One. Plus One theoretically could sweep the Doves, but it is highly unlikely. I think the real race is between Jaci and Third Day. But, who knows, they may not even get nominated and Steven Curtis Chapman could take home everything.
The nominations will be announced on Friday, Jan. 26, in Nashville. The Dove Awards will be taped at The Grand Ole Opry in Nashville on Thursday, April 26. This year marks the first time ever that the awards show will be produced by Dick Clark Productions.
by Crosswalk.com Music and Entertainment Editor, Matthew Turner
Click here for Crosswalk.com's Top Ten Album Choices of 2000
Return to Crosswalk.com's Music Page