Furthermore - A Peek inside Jars' New Album and Tour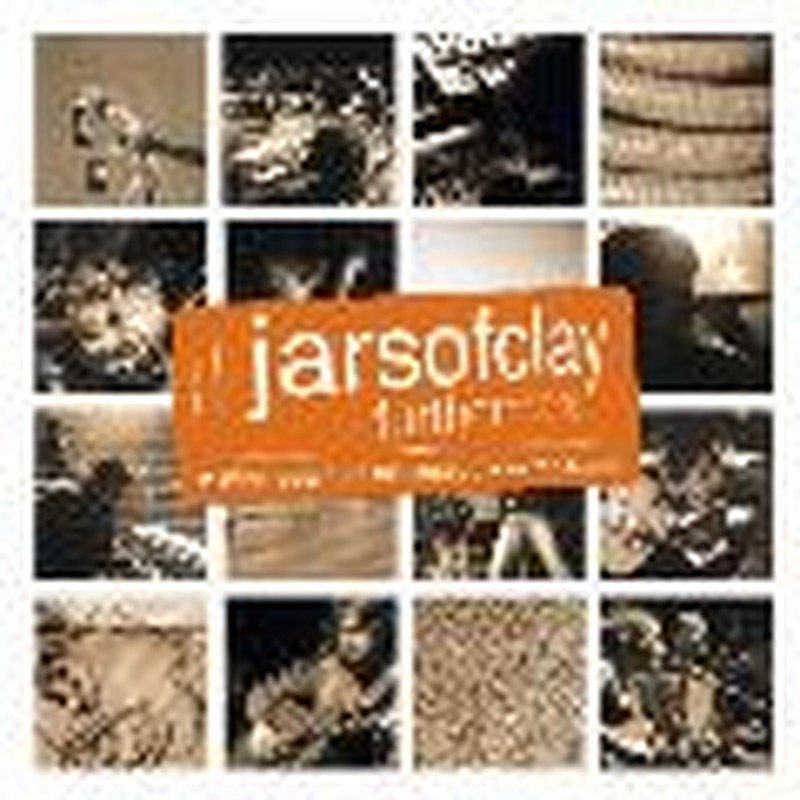 It's already scaling the charts: Furthermore - From The Studio: From The Stage debuted in the Top 5 on both the SoundScan Top Christian and Top Mainstream album sales charts. The record also ranked No. 64 on Billboard magazine's coveted Top 200 sales chart and No. 1 on the Christian Rock/Alternative/Rap sales chart.
The two-disc set features an acoustic disc, From The Studio, with 11 songs, includes eight new arrangements of Jars of Clay favorites and three new songs. The second disc, From The Stage, offers 10 cuts recorded live on the successful, major market The Eleventh Hour Tour.
Returning to its creative roots, just as with The Eleventh Hour, Jars of Clay wrote, arranged, recorded and produced Furthermore - From The Studio: From The Stage at its own Sputnik Studio in Franklin, TN.
In support of the release, Jars of Clay recently embarked on a 40-plus city, college-market tour with Essential/Silvertone labelmates, Caedmon's Call. Running nationwide through mid April, the tour is heralded by promoters as the "thinking man's pop tour."
Charlie Lowell took a few minutes from his busy schedule to tell Crosswalk.com about the tour and a few of the stories behind the songs.
"This tour really is different for us," says Lowell.  "We haven't done a college tour in a while, which is our favorite kind of tour to do. Ever since we met in college, I've felt like our music connects best on college campuses."
Lowell goes on to explain: "For a lot of reasons, college students are questioning their beliefs at this time of life - they're away from their parents, they are meeting different types of people, and they are really asking questions and wrestling with what is true and what is real. Our music is very much about that - questioning - and it doesn't always give the answers, which I think is very healthy when you are in that phase. It allows you to continue questioning and continue wrestling. We don't just hand out answers."
The band is excited about the tour for that reason - and because of the intimacy of the setting. "We have scaled down," says Lowell. "We're calling it an acoustic tour - there won't be any electric guitars. We'll take requests and tell some stories - try to connect a little bit more than with our big lights and rock show thing."
Lowell also talked about the three news songs found on the From The Studio disc. "We wrote 'The Valley Song' in the middle of The Eleventh Hour sessions in response to a death in the family - the bigger Jars of Clay family. It was very sudden and shocking.
"We all respond differently to sorrow and to mourning," he adds. "We were there to work at the studio - and so our way to respond and try to deal with it was to write a song." 
Describing "The Valley Song" as "personal," Lowell says the band didn't necessarily intend it for the radio or for an album. "We kind of wrote it just to deal with this death and to tell ourselves that there is hope in the midst of this, and that God meets us in valleys. There is an ebb and flow to our journey with Him, but He never leaves our side. He's there is the joyful times and in the tragic times."
According to Lowell, Jars was surprised to find "The Valley Song" being received so well on radio.


Another of the original songs is "Dig," originally written by the late Gene "Eugene" Andrusco, a pioneer of alternative Christian music. "We felt that song had a really beautiful image," Lowell explains. "It was a challenge and a pleasure to try and rearrange it in a way Jars could do it, to come up with different ideas."

"Redemption" is a demo that Jars of Clay did last summer in between shows. Lowell says that as an antidote to all the "business stuff going on, we just felt we needed to be creative and see what comes out. Dan wrote the lyrics really quick. It really kind of represents where we've come as a band - not in our career but almost in a Lord of Rings fashion - sort of our journey as friends and brothers, facing certain battles and certain victories."
According to Lowell, the song evokes the image of looking out on a hill, "seeing where we've come from and, not necessarily knowing where we're going, but feeling the call to keep moving on."
The future looks extremely bright for the band. Seems 2003 is shaping up to be a banner year. Jars of Clay was honored Feb. 23 with a GRAMMY Award for "Best Pop/Contemporary Gospel Album" for its fourth and critically acclaimed 2002 release, The Eleventh Hour. This achievement marks the band's third consecutive GRAMMY.
As Jars of Clay celebrated the win from stage in Minot, N.D. during its current 40-plus city tour, Essential Records President Robert Beeson read an acceptance on behalf of the band, "Many thanks to all of you, our musical peers, who have shared with us your lives whether messy or complicated or victorious. Your transparency through your music gives us all the confidence to walk out on those ledges with you. Thank you for supporting us beyond music and into the arena of raising awareness for the HIV AIDS emergency in Africa. Music and passion find a true companion when they lead us to a genuine response for people in need. God Bless you. May your art provoke a better world. Thank you-Jars of Clay."
In addition to its GRAMMY win, The Eleventh Hour recently added four Dove nominations to Jars of Clay's list of 22-career Gospel Music Association nods. The band garnered a nomination for "Modern Rock/Alternative Album" while the album's hit single, "Revolution" received honors in the "Modern Rock/Alternative Recorded Song" category.
Jars of Clay received two additional nods for "Long Form Music Video," 11 Live-Jars of Clay In Concert, and for "Special Event Album" for its contribution to Essential Records' City On A Hill-Sing Alleluia. The 34th Annual Dove Awards will be held on Thursday, April 10 at the Gaylord Entertainment Center in Nashville.
To read the latest about your favorite contemporary Christian music artists,  subscribe to CCM Magazine or visit CCMMagazine.com.