Great Gospel on the Horizon
Lisa Collins

Senior Music Editor, GospelMusicChannel.com

2008

21 Oct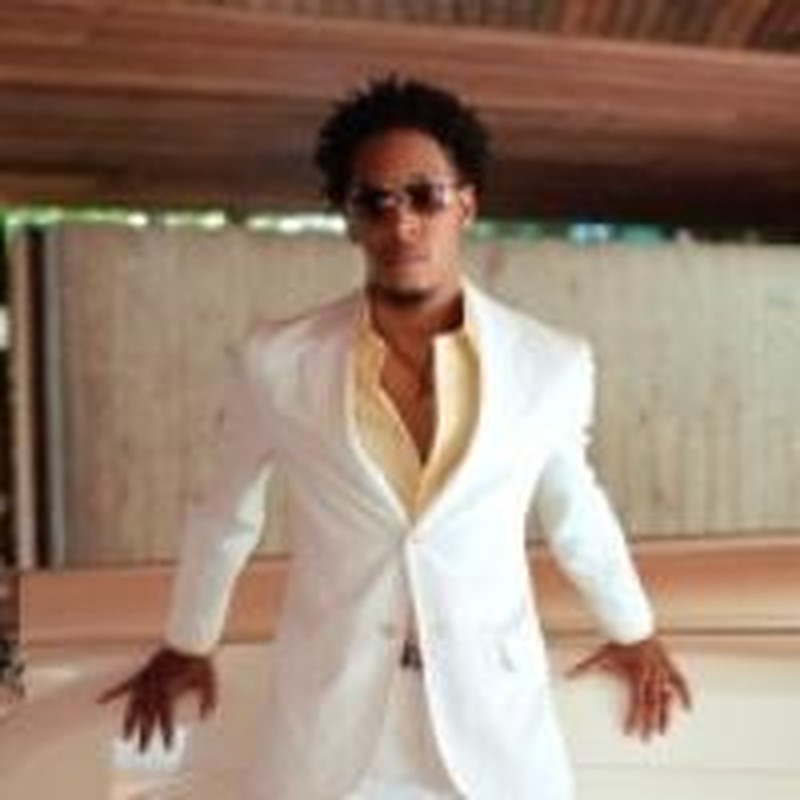 As tradition goes, the gospel music industry's biggest party (and largest annual gathering of its kind anywhere in the world), the annual Gospel Music Workshop of America drew upwards of 7,000 to Nashville this past summer. The convention previewed what gospel labels are storing up to release in the months to come while serving as fertile ground for the latest industry buzz on what's already out there.
This year's crowd—and gospel star power—may have been light (Kirk Franklin, Marvin Sapp, Mary Mary and even stalwart supporters like Kurt Carr and Shirley Caesar were all no shows), but in the face of stiff label cutbacks and hard economic times the spirit was remarkably high, determined to maintain—as much as possible—business as usual.

Seen and Heard at GMWA
Deitrick Haddon and Dave Hollister headlined one of two of the industry's most anticipated showcases with music from their latest projects. Haddon's Revealed, now available in stores, was among the most buzzed-about projects, while Hollister's sophomore gospel CD, Witness Protection, is still riding the wave that landed it at number four on Billboard's top gospel albums chart.

Darwin Hobbs was on hand to promote his sixth CD, Free. The lead single and title track—telling of his freedom from and victory over childhood abuse—is already generating talk.
In quartet circles, anticipation is building for the solo debut of Paul Porter, due mid-September from Light Records. (Porter was formerly with The Christianaires, who had not released a new project since 2004 due to label difficulties.)

While going over material for their next Caravans project, set for a January release, Dorothy Norwood and Albertina Walker could be overheard talking about DeLeon, who ignited interest in her new project, Here in Me which released last month, after performing at the week-long confab.

Other artists receiving buzz included James Fortune, whose latest CD includes the nation's number-one gospel song, "I Trust You," and Damita Haddon, whose second solo effort, No Looking Back debuted at number nine last month.

Generating more buzz perhaps than sales was Monique Walker, best known as one of the most distinct voices of the GRAMMY Award-winning Love Fellowship Crusade Choir with such classic tunes to her credit as "Let the Glory," Try Christ," and "Second Chance." Walker is getting her own second chance with the release of My Genesis, her debut on Anointed Sounds Records, and she stayed busy promoting it at this year's conference. Produced by GRAMMY and Stellar Award-winning producers Steven Ford, Kevin Bond, Fred Jerkins and GRAMMY and Stellar Award nominee Cedric Thompson, it's the story of her own personal quest to survive a difficult time after her separation and subsequent divorce from Hezekiah Walker.

"It's about how I struggled with my daughter, to take care of her and to keep going in ministry. Through disappointment, heartache and pain, somehow God brought me through it and re-established me to be able to do what I'm doing," Walker says.

"One song is entitled 'Tried in the Fire' and although we are and have been tried in the fire, if we hang on, we will come out as pure gold. It was hard and you don't see how you're going to come out, but you know that God is in the fire with you and if He's with you, you'll come out on top."

That, in a nutshell, is where the New York native hopes this CD and its lead single "Crazy Praise" will put her. And while she has a ways to go, Walker is back in the mix.
Looking Ahead
Industry executives are making an impressive case for upcoming projects they think have the potential to re-energize sales in both the fall and winter quarters. Zomba will look to projects from Hezekiah Walker (November 4), Kurt Carr (October), Donald Lawrence (November 18), Donnie McClurkin (winter) and Sunday's Best winner Crystal Aiken and runner-up Shari Addison, whose individual debut projects are coincidentally slated to hit the streets November 11. Sony looks to score big with Mary Mary's latest effort which releases this week.

Meanwhile the workshop's other big showcase—sponsored by EMI—served as a chance for the label to talk up three big projects heading down the pike, starting with Kierra "Kiki" Sheard's October release, featuring the lead single, "Praise Him Now," which is generating buzz at gospel radio.

Heather Headley wowed gospel announcers with her rendition of "I Know the Lord Will Make a Way," featured on her debut gospel CD due out later this year. A remake of the Commodores' "Jesus Is Love," featuring Smokie Norful, is expected to be a key selling point.
Meanwhile Norful was on hand to stir up buzz for his next project, to be recorded live this week at the Canon Center in Memphis. In the meantime, WOW is releasing a gem of a compilation, WOW Gospel All Time Favorite Songs. With cuts like "Stomp," "Stand," "I Need You Now," "Alabaster Box" and "Heaven," they have good reason to expect chart-topping sales.

About the Writer
Lisa Collins, a Los Angeles native and resident, is a syndicated columnist, writer, publisher and former Billboard Magazine columnist. Her career in gospel began in 1988 with her creation of "Inside Gospel," a daily/weekly syndicated radio series that provided news, profiles and product updates relative to the gospel music community. For the next eight years, she would also serve as executive producer of the show that was broadcast in more than 100 markets nationwide. Collins has also served as a segment producer for BET and authored well over 300 articles on a variety of issues for a number of national publications from Essence to Upscale. Her background in the field of entertainment reporting is extensive, featuring cover stories and interviews with the likes of Richard Pryor, Michael Jackson and Prince.

© 2008 GospelMusicChannel.com. All rights reserved. Used with permission.
**This column first published on October 21, 2008.
About Gospel Music Channel
Gospel Music Channel is the fastest-growing network in television and can be seen in more than 40 million homes on various cable systems around the country and on DIRECTV on channel 338. For more information, visit www.gospelmusicchannel.com.