He Chose The Nails - Pt. 2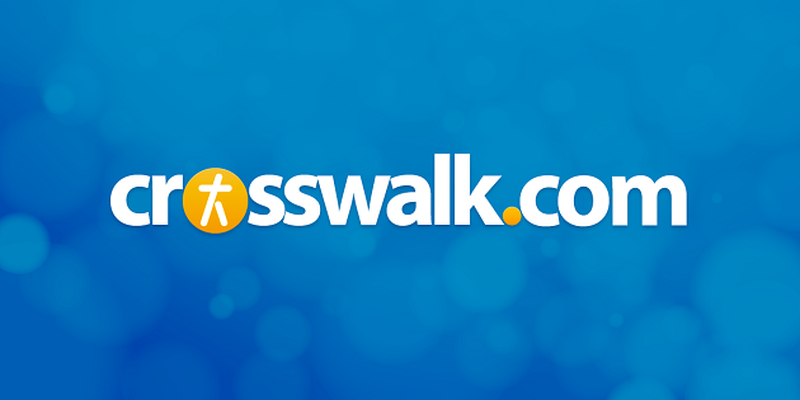 Tell an attendant in the men's department that you want a wallet, and you're taken to a small counter next to the cash register. Your only decision is black or brown. Tell an attendant in the ladies' department that you want a purse, and you are escorted to a room. A room of shelves. Shelves with purses. Purses with price tags. Small but potent price tags . . . prices so potent they should remove the need for a purse, right?
Click to hear a clip from
"I Missed The Signs"
by Kim Hill
I was pondering this thought when the salesperson asked me some questions. Questions for which I had no answer. "What kind of purse would your wife like?" My blank look told her I was clueless, so she began listing the options: "Handbag? Shoulder bag? Glove bag? Backpack? Shoulder pack? Change purse?"
Dizzied by the options, I had to sit down and put my head between my knees lest I faint. Didn't stop her. Leaning over me, she continued, "Moneybag? Tote bag? Pocketbook? Satchel?"
"Satchel?" I perked up at the sound of a familiar word. Satchel Paige pitched in the major leagues. This must be the answer. I straightened my shoulders and said proudly, "Satchel."
Click to hear a clip from
"Thread Of Scarlet"
by Wes King
Apparently she didn't like my answer. She began to curse at me in a foreign language. Forgive me for relating her vulgarity, but she was very crude. I didn't understand all she said, but I do know she called me a "Dooney Bird" and threatened to "brighten" me with a spade that belonged to someone named Kate. When she laid claim to "our mawny," I put my hand over the wallet in my hip pocket and defied, "No, it's my money." That was enough. I got out of there as fast as I could. But as I left the room, I gave her a bit of her own medicine. "Este Lauder!" I shouted and ran as fast as I could.
Oh, the things we do to give gifts to those we love.
But we don't mind, do we? We would do it all again. Fact is, we do it all again. Every Christmas, every birthday, every so often we find ourselves in foreign territory. Grownups are in toy stores. Dads are in teen stores. Wives are in the hunting department, and husbands are in the purse department.
Click to hear a clip from
"The Lamb That Was Slain"
by the Oak Hills Choir - soloist, Jennifer Langford
Not only do we enter unusual places, we do unusual things. We assemble bicycles at midnight. We hide the new tires with mag wheels under the stairs. One fellow I heard about rented a movie theater so he and his wife could see their wedding pictures on their anniversary.
And we'd do it all again. Having pressed the grapes of service, we drink life's sweetest wine-the wine of giving. We are at our best when we are giving. In fact, we are most like God when we are giving.
Have you ever wondered why God gives so much? We could exist on far less. He could have left the world flat and gray; we wouldn't have known the difference. But he didn't.
He splashed orange in the sunrise
and cast the sky in blue.
And if you love to see geese as they gather,
chances are you'll see that too.

Did he have to make the squirrel's tail furry?
Was he obliged to make the birds sing?
And the funny way that chickens scurry
or the majesty of thunder when it rings?

Why give a flower fragrance? Why give food its taste?
Could it be
he loves to see
that look upon your face?
Click to hear a clip from
"Worthy Is The Lamb"
by Twila Paris
If we give gifts to show our love, how much more would he? If we-speckled with foibles and greed-love to give gifts, how much more does God, pure and perfect God, enjoy giving gifts to us? Jesus asked, "If you hardhearted, sinful men know how to give good gifts to your children, won't your Father in heaven even more certainly give good gifts to those who ask him for them?" (Matt. 7:11 tlb).
God's gifts shed light on God's heart, God's good and generous heart. Jesus' brother James tells us: "Every desirable and beneficial gift comes out of heaven. The gifts are rivers of light cascading down from the Father of Light" (James 1:17 msg). Every gift reveals God's love . . . but no gift reveals his love more than the gifts of the cross. They came, not wrapped in paper, but in passion. Not placed around a tree, but a cross. And not covered with ribbons, but sprinkled with blood.
The gifts of the cross.
Much has been said about the gift of the cross itself, but what of the other gifts? What of the nails, the crown of thorns? The garments taken by the soldiers. The garments given for the burial. Have you taken time to open these gifts?
Click to hear a clip from
"These Hands"
by Jeff Deyo of Sonicflood
He didn't have to give them, you know. The only act, the only required act for our
salvation
was the shedding of blood, yet he did much more. So much more. Search the scene of the cross, and what do you find?
A wine-soaked sponge.
A sign.
Two crosses beside Christ.
Divine gifts intended to stir that moment, that split second when your face will brighten, your eyes will widen, and God will hear you whisper, "You did this for me?"
The diadem of pain
which sliced your gentle face,
three spikes piercing flesh and wood
to hold you in your place.

The need for blood I understand.
Your sacrifice I embrace.
But the bitter sponge, the cutting spear,
the spit upon your face?
Did it have to be a cross?
Did not a kinder death exist
than six hours hanging between life and death,
all spurred by a betrayer's kiss?

"Oh, Father," you pose,
heart-stilled at what could be,
"I'm sorry to ask, but I long to know,
did you do this for me?"
Dare we pray such a
prayer
? Dare we think such thoughts? Could it be that the hill of the cross is rich with God's gifts? Let's examine them, shall we? Let's unwrap these gifts of grace as if-or perhaps, indeed-for the first time. And as you touch them-as you feel the timber of the cross and trace the braid of the crown and finger the point of the spike-pause and listen. Perchance you will hear him whisper:
"I did it just for you."