His Name Is Victory
Lisa Collins

Senior Music Editor, GospelMusicChannel.com

2009

8 Jan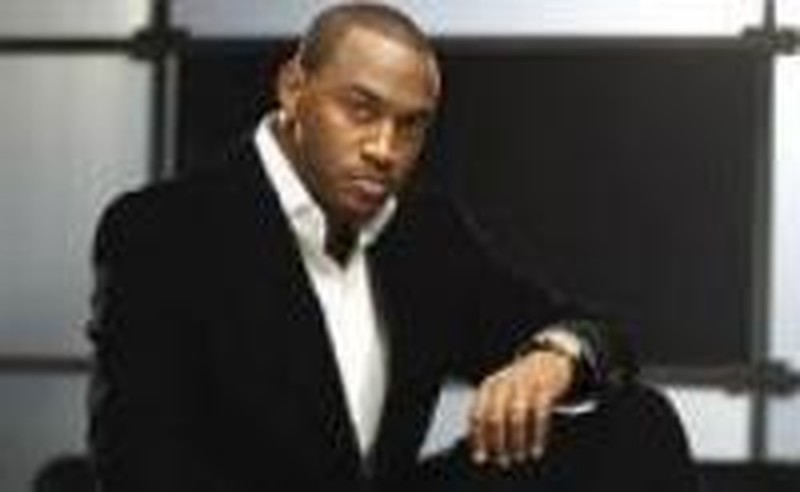 With a burgeoning songwriting career, a hit album and a single, "My Name Is Victory" climbing both the R&R and Billboard charts, things just couldn't get much better for Jonathan Nelson, who until this year was a relative newcomer to the national gospel scene. That is until the October 21 announcement of nominees for the 24th Annual Stellar Awards.

An ecstatic Nelson landed eight, including Song of the Year, Group/Duo of the Year, Producer of the Year and Contemporary Male of the Year. Just one other artist—Marvin Sapp—received more.

"It's incredible, especially since I feel like everybody is doing incredible work—Kirk Franklin, Marvin Sapp, Marvin Winans…" says Nelson, who once studied classical music at the Baltimore School for the Arts. "So many great projects came out this year, and I'm just excited that I was able to stay in each category that I was eligible for."

Never mind, says Nelson that "it's going to be a Marvin Sapp year. I'm just happy to be in the mix. This is his (Marvin's) year you know," Nelson continues, "and for me to be able to get just a piece of the spotlight along with him…I'm excited about that."

It wouldn't be the first win for Nelson who, as a songwriter, took home a Stellar in 2006 for Song of the Year for Donald Lawrence's hit tune, "I'm Healed." Nor is it his first nomination, having won praise and a nod for his writing and performing of lead vocals on Youth for Christ's "The Struggle Is Over," which spent four weeks atop Billboard's gospel singles chart.

With Nelson facing off against Sapp in two of the eight categories (including Song of the Year), he thinks his chances are pretty good at taking home an award or two, perhaps even Urban Inspirational Single of the Year for "My Name Is Victory." He'd really like that.

In the meantime, the Integrity Music recording artist has been spending a great deal of time on the road, with the success of his debut CD, Right Now, escalating bookings to fever pitch.

Nelson, who serves as minister of music at Baltimore's Empowerment Temple A.M.E. Church, formed his backup group, dubbed Purpose, when he needed background vocals in 2000 while working with Karen Clark Sheard. They made their recording debut in 2002 with the release of an independent project Live in Baltimore: Everything You Are, which showcased Nelson's songwriting skills more than the group itself.
"When people started to hear the songs and said they wanted to record them, and when I saw the potential of the living one could make as a songwriter, I'm like, 'okay this is what I'm supposed to be doing.' As I got into it, I developed a group and we started singing and performing."

As a result of the economy, Nelson's been performing as a solo artist more often than he'd anticipated.

"At first I was nervous and I didn't think I could make it [without my group]. They did the background for my project. But the economy has changed everything and a lot of people are just calling for me. Now, I have adjusted to it.

"With the record company it's like I'm a single artist. In my mind though, everywhere I go my singers are with me because they're on my tracks," said the Baltimore native, whose dad recently retired as pastor at the Greater Bethlehem Temple where his brother, also a great singer, now pastors.

"What I can tell you is I am enjoying the ride and have no complaints about the process."
Ann Nesby Is … Lula Lee
Tyscot Records has signed GRAMMY-winning artist Ann Nesby and her label, It's Time Records, LLC, for the release of The Lula Lee Project in March 2009.

"We are thrilled to partner with Ann Nesby in presenting The Lula Lee Project," says Bryant Scott, president of Tyscot Records. "We are looking forward to a lasting relationship. Ann Nesby is one of a kind."

The Lula Lee Project marks the third full gospel album Nesby has released since her departure from the two-time GRAMMY Award-winning Sounds of Blackness, and teams her with an array of musical talents including Tonex and Debra Killings.

"Lula Lee is the real Ann Nesby," says the singer. "She is who my family and husband sees on a daily basis. Lula Lee is who I am personally outside the glitz and glamour associated with my 'Ann Nesby' persona."

Aside from showcasing what Nesby characterizes as a more personal and edgier "outside-the-box" approach to the Christian inspired genre, the album speaks to the issues affecting the state of the world, our current national recession, to the struggles of everyday life from my personal perspective. "This project," adds Nesby, "is a reminder that God is still in control."

This week's Christmas movie pick …
Fred Hammond has inked a deal with EMI Gospel for the release of Christmas … Who Needs It, a DVD of Hammond's stage drama/comedy. Released back on November 25, the DVD is the story of a self-made millionaire from Los Angeles, bitter towards God and indifferent towards Christmas due to past tragedy. While on his way to a business meeting in New York, he is forced to make an emergency landing in the small southern town of Cricket Fence, where he encounters a charming yet quirky family whose unfailing love for each other—despite traumatic hardship—helps him realize what the holiday season is really all about.
About the Writer
Lisa Collins, a Los Angeles native and resident, is a syndicated columnist, writer, publisher and former Billboard Magazine columnist. Her career in gospel began in 1988 with her creation of "Inside Gospel," a daily/weekly syndicated radio series that provided news, profiles and product updates relative to the gospel music community. For the next eight years, she would also serve as executive producer of the show that was broadcast in more than 100 markets nationwide. Collins has also served as a segment producer for BET and authored well over 300 articles on a variety of issues for a number of national publications from Essence to Upscale. Her background in the field of entertainment reporting is extensive, featuring cover stories and interviews with the likes of Richard Pryor, Michael Jackson and Prince.




© 2008 GospelMusicChannel.com. All rights reserved. Used with permission.
**This column first published on January 8, 2009.
About Gospel Music Channel
Gospel Music Channel is the fastest-growing network in television and can be seen in more than 40 million homes on various cable systems around the country and on DIRECTV on channel 338. For more information, visit www.gospelmusicchannel.com.