Jars of Clay: On the Front Lines of the African AIDS Crisis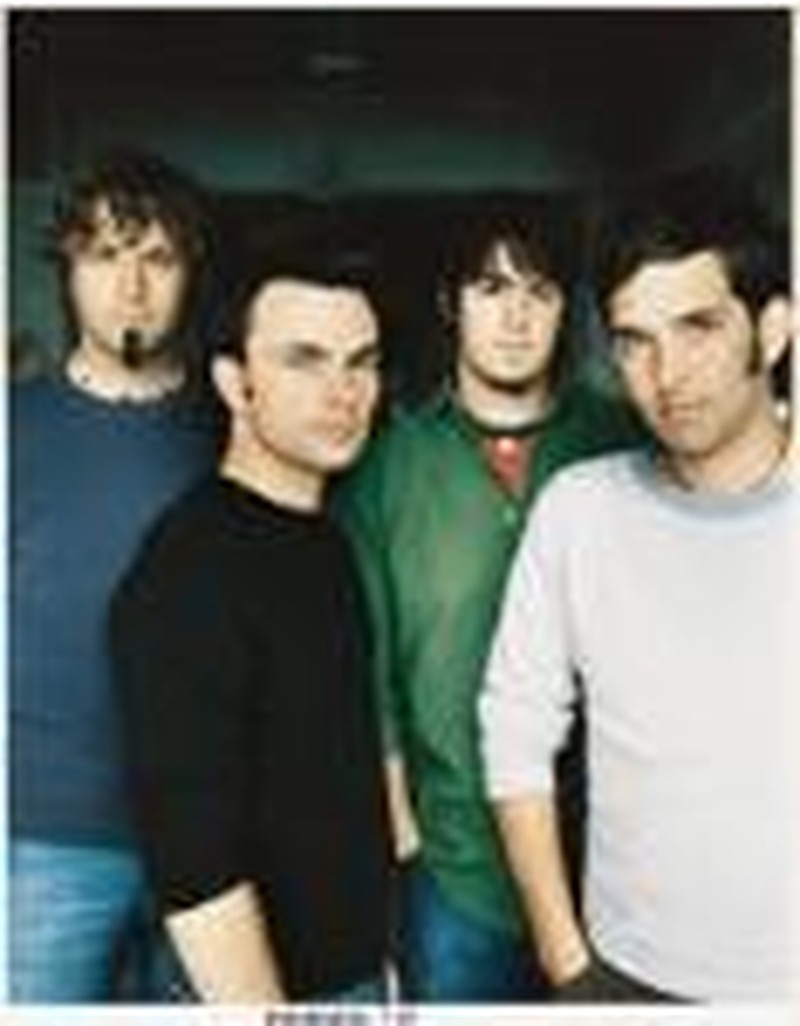 Consider their recent string of accomplishments: On Sunday night, they snagged their third consecutive GRAMMY for "Best Pop/Contemporary Gospel Album." They've recently added four Dove nominations to their list of 22-career Gospel Music Association nods. And their latest release, Furthermore - From The Studio: From The Stage, is shooting up the charts.
But for the members of Jars of Clay - Dan Haseltine, Charlie Lowell, Matt Odmark and Stephen Mason - such accolades pale in comparison to their work with humanitarian causes, particularly the African AIDS pandemic.
"The more we have kids and watch our families grow," says Charlie Lowell, "the more we're interested in being part of a bigger Kingdom than just Jars of Clay - and in more than album sales or our perspective on art and music."
Lowell recalls that as he, Haseltine, Mason and Odmark began to travel around the world, they witnessed incredible amounts of suffering and injustice. Such experiences generated a deepening responsibility to help the rest of the Church - "especially as Believers with a platform and some sort of influence."
He admits AIDS is "not comfortable to talk about. It's not convenient and it's really messy. But as Christians, we have a mandate to reach out to orphans and widows - two groups whose numbers are swelling because of AIDS."
One of the organizations Jars has partnered with is DATA, which aims to raise awareness about the multiple crises swamping Africa - unpayable debts, the uncontrolled spread of AIDS and trade rules that keep Africans poor.
"We're mainly involved on the AIDS side of it," Lowell explains. "What we hope to do with DATA on our current tour is set up symposiums where we bring together experts and college students to talk about this problem and what we can do to help. We're focusing on children in the womb and those just being born. They hardly even have a chance. Often their mothers don't even know they have this disease or that it gets passed on to their kids.
"That's why we want to raise awareness about the AIDS emergency in Africa. And DATA is a good partnership to help do that," Lowell adds. "Although they get pretty political, we won't. That's not our interest." 
Out of Africa
Lead vocalist Dan Haseltine raised his own level of awareness to a new level when he visited southern Africa, Capetown, Zimbabwe and Malawi in December with World Vision and African Leadership.
Haseltine says he made the trip because he needed to put a human face on the statistics. "I had been talking about AIDS during our concerts, and read through all the statistics and heard a million stories. I found that I was kind of swimming in all that and didn't really have any sort of personal connection. I think that's probably the plight of every American who hears about a cause and doesn't have a way to connect it from their mind to their heart."
So, for Haseltine, the purpose of the trip was simply to meet people - "to spend time with one person who was wrestling with AIDS and dealing with famine. I just really tried to put real stories and real people with all of the statistics that I knew."
Before leaving the United States, Haseltine prayed that his heart would be broken, that he would be humbled, and that he would fall in love with the people of Africa. He did. "It was ten days of falling in love. Ten days of deep, deep sorrow. Ten days of creating a vision for what the church in America can do to help."
Haseltine and the other missionaries delivered food, visited vocational training facilities and orphanages, and sat in on AIDS support group meetings. They visited orphan-run households and a mother dying of AIDS, as well as the Minister of Health for the country of Malawi.
"We did many things. We met children still young enough to dream big dreams and have a real desire for the future, children whose reality could not line up with their hopes. They would die of a disease they had acquired during birth," says Haseltine.
He describes the rooms where AIDS victims care for brothers and 

sisters further along in the devastating effects of the disease: "You could feel great hope, and great despair. In a community feeling the loss of almost every man between the age of 19 and 40, I sat in a church and heard the preacher speak about the deadly disease and about proper sexual practices for the first time. 
"We watched the eyes of a broken community fill with hope and determination to not let this disease claim anymore lives. It was death and life. It was the Gospel meeting the guilty sinner. It was food for the hungry.  It was rain on land that had not seen water for nearly eight months These were the sights and experiences of Africa for me," Haseltine concludes.
In addition to supporting African Leadership, World Vision and DATA, Jars of Clay has partnered with Amnesty International and Open Doors International with Brother Andrew. The band is also recognized for its continued compassion toward missions in China and the Zeldin Cancer Research Foundation.
"These are all things we do simply because of the gospel," Haseltine explains, "and it's been great because it's given us a heart that is beyond getting numbers of people to a show."
Futhermore ... Take a peek inside Jars' new album and tour.
PHOTO of Dan Haseltine in Africa courtesy of David Braud.
To read the latest about your favorite contemporary Christian music artists, subscribe to CCM Magazine or visit CCMMagazine.com