Leeland: Opposites Attract
Matt Conner

CCM Magazine

2008

26 Mar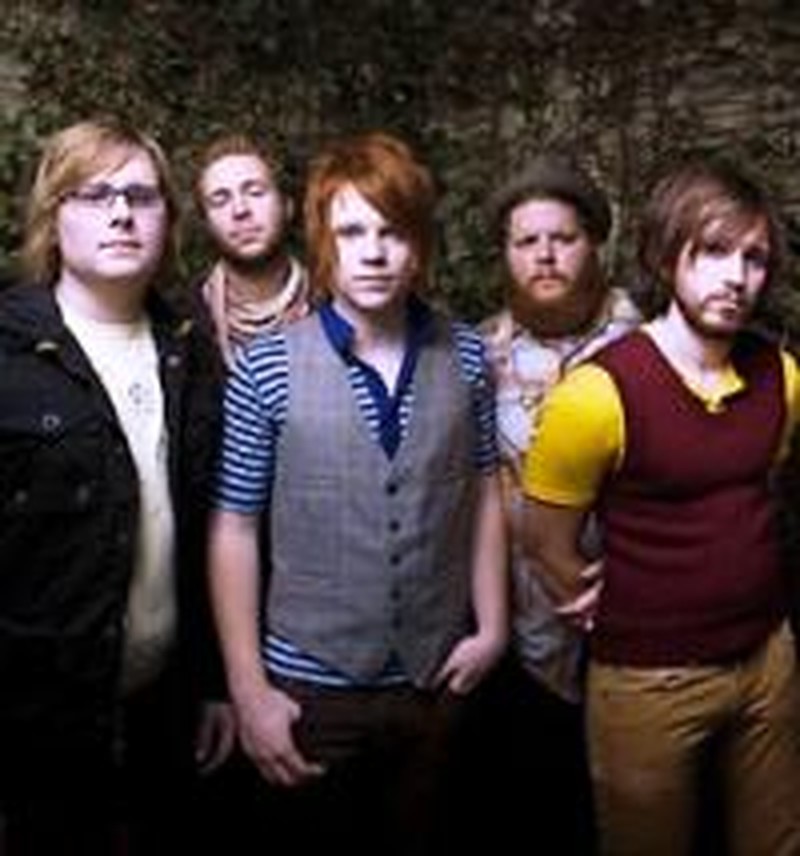 Sure, Opposite Way is just the latest album title for mega-buzz band Leeland. But for the band's members, it carries meaning on multiple levels.
Even in their childhood, the Mooring brothers—Jack and Leeland—found themselves uprooted, traveling on the road with their musical parents to minister at regional churches near their hometown in Texas. "When we were in public school, we never had the option of fitting in," explains Jack. "We were always the crazy kids who were always in church.
"I remember one time we had stayed up late because we had been at this revival meeting and God had just moved really big. And so in my class in the morning, I looked really tired, about ready to doze off. My teacher asked me what was wrong, so I said, 'Well, we had a revival last night.' Those kind of things don't really do much to move you along with the crowd, so you get some experience in being different."
They laugh now at such experiences, realizing that all along God was preparing them for a different sort of journey. Recalling a childhood Halloween party, Jack remembers how other students were ninjas and vampires, while they were Bible characters.
Leeland laughs, interjecting "Like Mephibosheth!"
Yet it's that opposite way of living that developed their talent so celebrated today. "It was at that time in our lives that Leeland started writing songs," say Jack. "The songs were birthed out of that time. Leeland wrote his first song when he was 11 and it was called 'Shine.' We started playing that at churches; I think that's when Leeland and I really figured out that this is what we wanted to do. It wasn't just something for fun, but a ministry we wanted to do for the rest of our lives."
It wasn't long until "the rest of their lives" turned into tangible opportunities. A songwriting contest earned Leeland the attention of EMI/CMG industry execs and, consequently, a songwriting contract at the age of 15. That soon led to the Mooring brothers joining with cousin Jake Holtz and friends Mike Smith and Jeremiah Wood for the initial lineup of Leeland.
The industry was soon abuzz with news of an impressive new band blowing away everyone who heard its forthcoming debut, Sound of Melodies. The music was heavily influenced by Brit-rock acts such as Travis and Coldplay and the lyrics were worshipful and fresh. The end result: one GRAMMY® nomination and five Dove Award nominations. Better yet, it signaled even greater things to come–some of which has come to fruition on Opposite Way.
"It's rare to find talent and fun in the same place, but that's exactly what Leeland serves in generous portions," says producer Matt Bronleewe. "I was blown away in the studio. The band would rock a fantastic track, full of verve and inspiration, then turn right around and make me laugh 'til I cried. I'm incredibly excited about the new project. For me, and I believe fans as well, Opposite Way defines the direction music needs to be headed."
That music has also taken Leeland on the road opening for Casting Crowns on "The Altar and The Door Tour." The three-month journey hit 36 cities across the U.S. and boasted over 200,000 in attendance, giving Leeland more fans than ever before—including Casting Crowns lead singer Mark Hall.
"The guys in Leeland have been such a blessing to us," Hall says. "From playing soccer outside the venues, to hanging out at meal times, to spending time in the Word and in prayer–these guys model what believers are supposed to look like. And when Leeland takes the stage, people see and hear Jesus through these guys every night."
A new album isn't the only thing the band has to be excited about, as Leeland has also changed their lineup. "The newest member is Matt Campbell," states Leeland. "Our last guitarist wanted to move on and do some other things. It was all cool. So we just prayed that God would provide somebody and we talked to Matt about it, and Matt was actually feeling that there was a change coming in his life. We've had a lot of fun, and he's like a little kid on the road just like I am. So that only makes the experience better."
The biggest changes, however, are found in the personal lives of the band members. Two of the band's members are already married—including Jack, who recently married Michael W. Smith's daughter, Whitney. The band's remaining bachelors are tying the knot this winter during a bit of downtime from life on the road.
"We're just all like family, so it's cool to be experiencing this together," says Jack. "We can be accountable and encourage each other." Additionally, he jokes, "We're also the wedding singers for each other."
For all the album sales and awards, the critical acclaim or experience, it all comes back to one main agenda for the band: "We've been saying this for the last year that our band is trying to raise up a new generation of young worshippers who aren't scared to live different than the world—who aren't scared to live the opposite way," says Jack. "We've grown up in church and heard these things our whole lives, that we need to be different and stand up. But now that we've been on the road for a year and a half, we've really seen the need for that. We need people in our generation to stand up and live like God, even if it makes us look crazy."

© 2008 CCM Magazine. All rights reserved. Used with permission.