Music to Listen to This Thanksgiving
Laura MacCorkle

Senior Editor for Fun

2003

24 Nov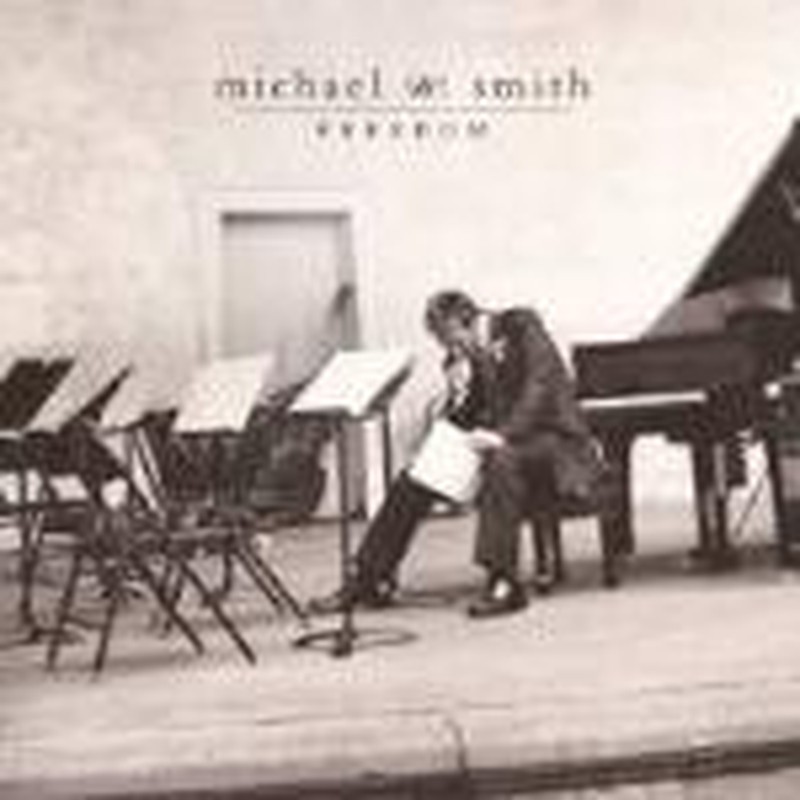 If you stop and think about it, there are many "seasons" all in one day on Thanksgiving.  There's the season of cooking.  Then the season of waiting.  When the food is ready, there's a season of eating.  And afterward you might experience a season of slumber or a season of football.  Some might even go through a season of shopping—online or even at the mall.  Whatever your season this Thanksgiving, there's bound to be some music that's the perfect accompaniment.  Here are a few selections to consider:

Freedom
Michael W. Smith
Reunion Records
For his 14th recording and after 18 years in the Christian music business, Michael W. Smith finally got to do what he's always wanted to do:  record an instrumental album.  Playing just like a film score, Freedom won this year's Dove Award for "Instrumental Album of the Year".  Complete with sweeping string arrangements and a British Isles influence, Freedom includes the title cut, a reworking of "Thy Word", "The Giving", "Prayer for Taylor", and more.  Classical orchestration (thanks in part of the Irish Film Orchestra in Dublin) and beautiful melodies provide perfect background music for while you're cooking or eating or taking a post-Turkey snooze. 

For God and Country:  Inspiring Songs of Faith and Freedom
Various Artists
Word Records
We have a lot to be thankful for this year, and every year.  As you're spending time with family and loved ones, why not listen to inspiring songs that celebrate faith and freedom and really get your patriotic juices going?  For God and Country has a stellar line-up:  "The Star Spangled Banner" with Sandi Patty, "The Ones Left Standing" with Wayne Watson, "Ring Them Bells" with First Call, "Send Out a Prayer" with Anointed, "Jesus Will Still Be There" with Point of Grace, "Liberty Light" with Bill Champlin, "We Will Stand" with Russ Taff, "Amazing Grace" with Sandi Patty, "Helping Hand" with Amy Grant, 'We the People" with Vestal Goodman and Lee Greenwood, "(Unsung) Heroes" with Kenny Marks, "Statue of Liberty" with Larnelle Harris, "Home Free" with Wayne Watson, and "God Bless America" with Sandi Patty.

Legacy:  Hymns and Faith
Amy Grant
Word Records
After taking a break from the music scene, Amy Grant returned to Christian music this year with Legacy:  Hymns and Faith.  The collection of new twists on old hymns also includes a few surprises, such as "The River's Gonna Keep on Rollin'" penned by husband Vince Gill and Amy's version of the MercyMe mega-hit, "Imagine".  The bluegrass—and near country--feel on many of the tracks provides an easy listening experience and invites you to sing along on classics including "What a Friend We Have in Jesus", "I Need Thee Every Hour", "It Is Well with My Soul", "How Great Thou Art", "My Jesus, I Love Thee", and "The Old Rugged Cross".  If you're looking for a low-key, quiet, and intimate selection with a soothing alto vocal, this is the disc for you.

Let's Roll:  Together in Unity, Faith and Hope
Various Artists
Curb Records
One of the passengers on Flight 93 who prevented the fourth terrorist attack on September 11, 2001, Todd M. Beamer is honored and remembered on the 18-track tribute titled Let's Roll.  A whole host of artists within contemporary Christian and beyond came together to record individual tracks, as well as the all-artist choir effort on "The Lord's Prayer" (Nicole C. Mullen, Steven Curtis Chapman, Joy Williams, Lila McCann, Out of Eden, Bart Millard of MercyMe, Jennifer Knapp, James Curlin, Selah, Mark Stuart of Audio Adrenaline, Plumb, Wynonna, Jody McBrayer of Avalon, Jonathon Pierce, Street Called Straight, and Anointed).  And if somehow the music doesn't stir your heart, just take a look at the album cover--a family photo of Todd and his two young children walking hand in hand. 

Thanksgiving
Various Artists - Instrumental
Provident Music
Here's the no-frills 12-track disc that you could play all throughout the day--starting with Turkey preparation to recliner chair status.  The pared-down acoustic instrumental sounds on Thanksgiving won't interfere with your family time, but will provide the perfect, calming backdrop to your holiday.  Guitar, piano, oboe, cello, flute, and violin combine on pleasing arrangements of "Bygone Days", "We Gather Together", "Simple Gifts", "Blessings", "The Gathering," and more.

WOW Hits 2003
Various Artists
Chordant Distribution Group
You really need to have at least one up-tempo music selection for the kiddos during Thanksgiving--something they can shake out the wiggles to or sing along with or at least overpower the sounds of their playful ruckus.  Like the other discs in the WOW family lineage, the 2003 collection doesn't disappoint with diversity in artist and song:  Michael W. Smith, Nicole C. Mullen, Jars of Clay, Newsboys, Salvador, Amy Grant, Avalon, ZOEgirl, Jennifer Knapp, and more.  And since everyone likes a bonus, the good people behind WOW have added two bonus tracks for you:  Paul Colman Trio's "Turn" and Souljahz's "All Around the World."