No Shady Ladies Here
Christa A. Banister

Senior Music Editor, GospelMusicChannel.com

2008

7 Nov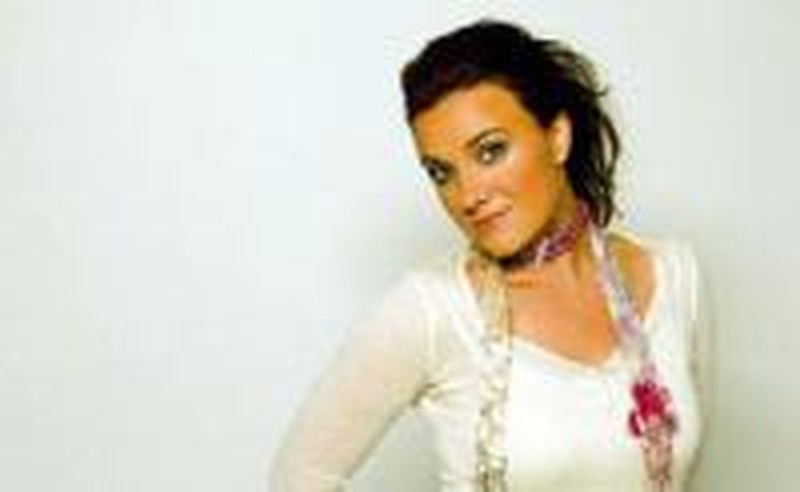 Where in the World is Rebecca St. James?
It's a question that's been fodder for discussion on many a Christian music message board in the past few months, and really not an entirely inappropriate query considering that Rebecca St. James' last album, aLIVE in Florida, was more of a retrospective collection of greatest hits and fan favorites than your typical new release. But for those wondering when a new project from Ms. St. James will emerge, well, I've got good news and bad news.

While there isn't a release date set in stone, (the bad news) St. James says that during her recent sabbatical, she acquired a fresh love of music (the good news). "It's funny because since I do music for a living, I don't really find myself listening to much in my free time," St. James explains. "When I'm back home driving in my car, I've wanted silence. Over the years, I've talked to musicians that felt exactly the same way. But when I had some time away from it all, I was able to enjoy new music and really get a fresh passion for it."

Inspired by the likes of Feist, the soundtrack from the Indie breakout flick Once and a local Nashville act called Paper Route, St. James expects her latest work to have more musical diversity than ever before. "When I saw Feist play at the Ryman in Nashville, I was really inspired by all the different instruments she incorporated into her act," St. James shares. "And it's already changed how I do my shows. I imagine that my new album will sound different, too, and I'm really passionate about taking my creativity to the next level."

Also keeping her creativity in check has been a burgeoning interest in working in Hollywood. In addition to taking improv classes on her sabbatical, she's also been working on a romantic comedy screenplay based on Christian author Kristin Billerbeck's popular novel, What a Girl Wants.

"I'm really passionate about making quality family-focused films, and if God allows, I'd really like to work more in film," St. James says. "We're actually talking to a couple of major film companies in Los Angeles and taking a few meetings about that. And I'm really asking anyone who is led to pray to please do so because we really just want to be led by God and if He's in it, we'll just walk through those doors and if He's not, we just don't want to be a part of it. I'm just kind of trying to remain with my hands open and trust Him."

And if tackling new music and film wasn't enough to keep her busy, she's also recently released a new 90-day devotional book titled Pure (Faith Words).
"In the book I'm really emphasizing purity of the mind, body and heart," St. James shares. "Purity really comes from your heart, so it's kind of getting the heart into gear so that we can live out purity in a culture that's telling us to do the exact opposite. The book is meant to be really practical and relational. It's a 90-day devotional book with stories from my life but also digs deeper into the questions and Bible verses that can take somebody deeper each day with God."
For more information on St. James, check out her personal website and blog at www.rsjames.com.
Buzzworthy: Joy Whitlock's God and a Girl
Not long after I put the finishing touches on my recent feature on Women in Christian Music, I popped Joy Whitlock's God and a Girl CD into my computer (sooo old school, I know) and have been wowed every since.

Not since I first discovered Sarah McLachlan back in the early '90s have I encountered an artist in that ethereal pop/rock vein that's been so compelling. Coincidentally, it was McLachlan who influenced some of Whitlock's earliest work, but rather than be a mere copycat act, she infuses her own sound and spiritual journey in what's a lethal combination of substance and style.

Describing the album as "her conversations with God," she embraces the ups and the downs of her life in a way that's not only vulnerable, but utterly relatable. "Because I still have many struggles in my life, even as a child of God, the subject matter of most of my songs tends to gravitate towards struggle," says Whitlock. "I want people to know that pain is not working against us. It brings us closer to the one who knows pain better than anyone else—Jesus Christ."
Growing up in Mississippi as the daughter of a minister, Whitlock's family was involved in a few churches, which kept them busy traveling. In the process, Whitlock began to fall away from her faith and tried to numb the pain with drugs and promiscuity. It wasn't until she saw Mel Gibson's The Passion of the Christ that her heart softened and she rededicated her life to Christ, which inspired the songs on God and a Girl.
For more information on Whitlock, check her personal website and blog at www.joywhitlock.com.
About the Writer
After graduating with a B.S. in Journalism from North Central University in 1998, Christa Banister moved to Nashville, Tenn. and eventually started working at CCM Magazine/Salem Publishing in various editorial capacities (including managing editor) for five and a half years. After that, she launched her own freelance writing company and writes for numerous clients including CCM Magazine, Crosswalk.com (she reviews movies for them each week), Christian Single, Christianity Today, Threads Media, Songs4Worship.com, BurnLounge, PassAlong.com and helped kick-start the first Christian music blog for MTV. She also writes bios for professional recording artists and authors and penned her first two fiction novels for NavPress in 2007.



© 2008 GospelMusicChannel.com. All rights reserved. Used with permission.
**This column first published on November 7, 2008.
About Gospel Music Channel
Gospel Music Channel is the fastest-growing network in television and can be seen in more than 40 million homes on various cable systems around the country and on DIRECTV on channel 338. For more information, visit www.gospelmusicchannel.com.