'O Come All Ye Faithful (His Name Shall Be)' Passion Featuring Melodie Malone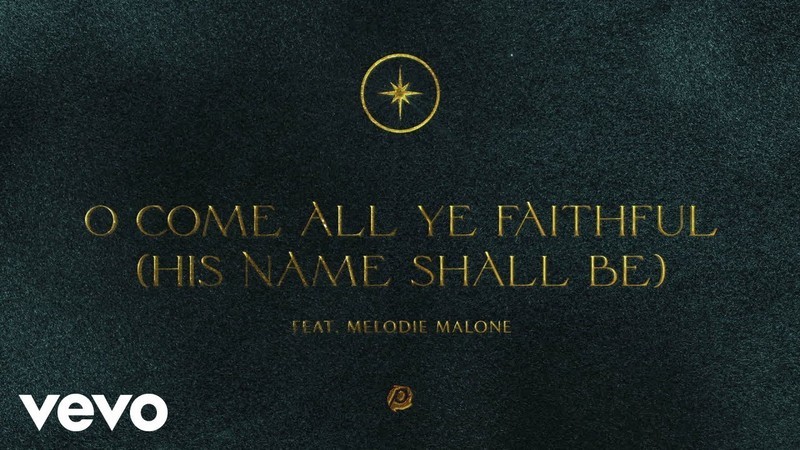 "O come all ye faithful, joyful and triumphant, O come ye, o come ye to Bethlehem
Come and behold Him, born the King of Angels, O come let us adore Him
O come let us adore Him, O come let us adore Him, Christ the Lord
Sing choirs of angels, sing in exultation, sing all ye citizens of heav'n above
Glory to God, glory in the highest, O come let us adore Him
O come let us adore him, O come let us adore Him, Christ the Lord"
This favorite Christmas hymn appears to be the result of a collaboration of several people. 'O Come, All Ye Faithful' was originally written in Latin as Adeste Fideles, and the carol has been attributed to various authors, including John Francis Wade (1711–1786), John Reading (1645–1692), King John IV of Portugal (1604–1656), and anonymous Cistercian monks.
And what we sing today is a version of the hymn written in the 18th century.
We've all sung the word of this song many times through the years, and it is such a beautiful song to sing as we welcome in the Advent season. The shepherds who saw baby Jesus that night returned home with a message of joy and hope for the world.
And although we can't adore baby Jesus in Bethlehem, we can adore Jesus right where we are now. Because today He is at the right hand of the Father. That's why the invitation is to all of us — "O come let us adore Him."
"When they saw the star, they rejoiced exceedingly with great joy. On coming to the house, they saw the child with his mother Mary, and they bowed down and worshiped him. Then they opened their treasures and presented him with gifts of gold, frankincense and myrrh." Matthew 2:10-11
Photo Credit: ©Godtube