Point of Grace Returns Home for the Holidays with New Christmas Music
Kelley Mathews

Crosswalk.com Contributing Writer

2010

20 Oct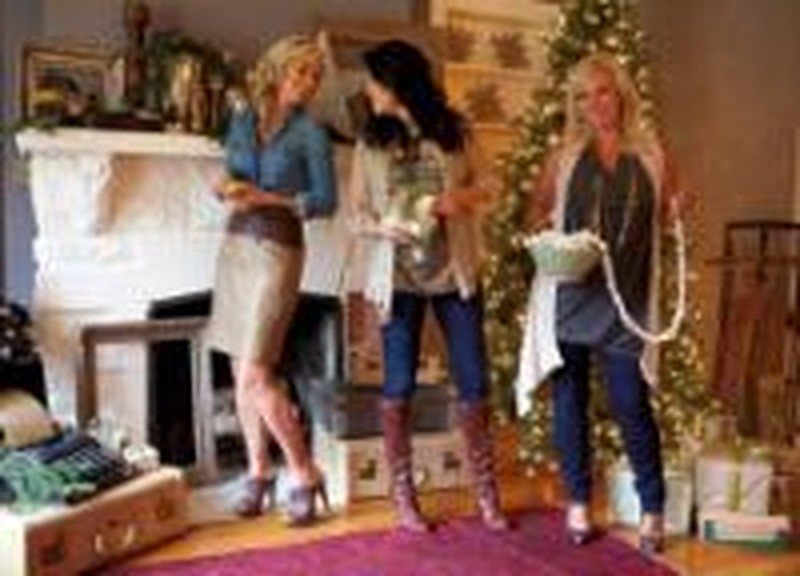 Yes, this is their fourth Christmas album, but the harmony has never been closer than in Point of Grace's latest offering, Home for the Holidays. Recording live with a band in the studio—a first for this trio—produced a natural, "in your living room" sound that reflects their southern roots and continues the "country" flavor that worked so beautifully in their earlier 2010 album No Changin' Us.

The inevitable question "another Christmas album?" is met with good-natured shrugs and sheepish agreement. "Yes, this is number four," admits Denise Jones, one of the founding members of the all-female group. But she quickly explains why they decided to record more holiday tunes.

"Christmas music is one of our favorite types of music to sing, partly because we are a harmony-driven group, and Christmas music allows you all the thrills of harmony," she said. "Also, we've been doing Christmas tours for the last five or six years. It was time for some new material. We wanted a new, fresh Christmas tour to go out this year—completely different. We're excited!"

The new album has a distinctly country sound to it, lacking the orchestration and complexity of their previous Christmas records. Jones describes it as "more of your down-home music, as if we were sitting in your living room singing with you."

"Three Days in May"

The trio was sufficiently inspired by the material to record it despite the heat of late spring. They enjoyed group member Shelley Breen's new swimming pool for several weeks during their practice sessions, amusing the neighbors. "We are all lovers of Christmas music, so it was not that hard to get into the mood despite the weather," said Jones. "But then we went in (to the studio) for three days in May and recorded the whole thing."

Home for the Holidays is the very first album that Point of Grace has recorded in the studio, live with the musicians. Breen, Leigh Cappallino, and Jones spent several weeks working out their vocal arrangements, then went in to the studio ready to sing. With each one in a different booth, the band spread out in the studio and all the players were together for the recording. Usually the recording process is done in stages where the vocalists never see the band, and each participant does his or her part individually. But this time, they were able to record all three vocals at the same time.

Jones loved the experience. "The album really has a very "live" sense to it. We sang with an energy that I'm not sure I've sung with in a studio before. We are all performers by nature, so for us this was almost a more natural way to record. We had so much fun, and I feel like you can tell this in the songs."

New Songs, New Sound

How did they choose which songs to include on this album? "Well, we first canceled out all the ones we'd done before," Jones quipped before bursting into laughter. "We at first anticipated getting only two original songs—there aren't many new Christmas songs being written—and we love the classics. But God just laid in our laps a few original songs like "Immanuel" and "Not So Silent Night." I feel like our original songs are very strong."

All of the songs continue the group's new musical turn toward country, which began with their 2007 album How You Live. Original member Heather Payne's retirement in 2008 left a void not only personally, but also musically. Knowing that there was a huge difference between three voices and four, the remaining members prayed about replacing her or keeping the group a trio. They eventually decided to remain a trio but realized that without Heather's incredible pop voice, they were left with more of a country sound.

But the timing worked to their advantage. Opportunities in the country music world were just opening up. Warner Bros. Nashville, a sister label to the group's own record label, Word Entertainment, decided to take the group, starting with How You Live, to country radio. Their warm acceptance by the country music fan base proved encouraging and inspiring. In March 2010 they released No Changin' Us, co-produced by Nathan Chapman (2010 Grammy-winning producer of Taylor Swift's Fearless) and his wife Stephanie.

Jones has been delighted by the developments. "What I love about country music is that it's very much about faith and family. And they are very welcoming of our message. It's been a great opportunity. And we have totally loved it musically—it just feels like home when we're singing that way. The Christmas record is a reflection of that. It's not a slick pop sound where you'd have to stack vocals. What you hear on that album is what we sang live."
The Impact on Their Audience

In addition to touring for a new album, Point of Grace has also performed at such venues as NASCAR races and the Southern Women Shows. In both places their new sound fits right in with the audience. And while not everyone in the crowd may have followed them previously, the singers have met folks who recognized their name and eventually started enjoying their newer releases.

Jones dismissed the idea that longtime fans might desert them as a result of the new country sound. "Our longtime fans were the ones who encouraged us to turn country. They would write on Facebook or on our website, asking us to send "How You Live" to country radio. I feel that our fans, especially the women, are flipping their radio dials back and forth between country and Christian music. A lot of country music, the story songs really challenge your heart, what you are living for and what you find important in life. We feel like this style fits our life stage right now.

No matter where they sing, the dynamic trio remains true to the message behind their songs. "We still pick our songs thinking of our audience—is this going to move them, challenge them to live differently, is it going to challenge them to walk closer to Christ? Those are the things we do."
Girls of Grace Returns

After a few years off, taking time to record a new album and develop a new sound, Point of Grace is excited to restart Girls of Grace with four shows in spring 2011. "It's something that we love, that we are passionate about," says Jones. "I don't think you can encourage teenage girls enough. We love having the opportunity to speak to them in a place where we can let our hair down and talk with them about life."

Between now and then, the trio plans to continue their Christmas tour tradition this December, when they will take the new Christmas album on a 13-show, three-week jaunt across the country.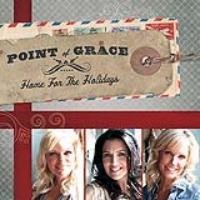 For tour details, to hear songs from Home for the Holidays or to learn more about Point of Grace, please visit www.pointofgrace.net.