Remedy
reviewed by Russ Breimeier

Copyright Christianity Today International

2007

1 Sep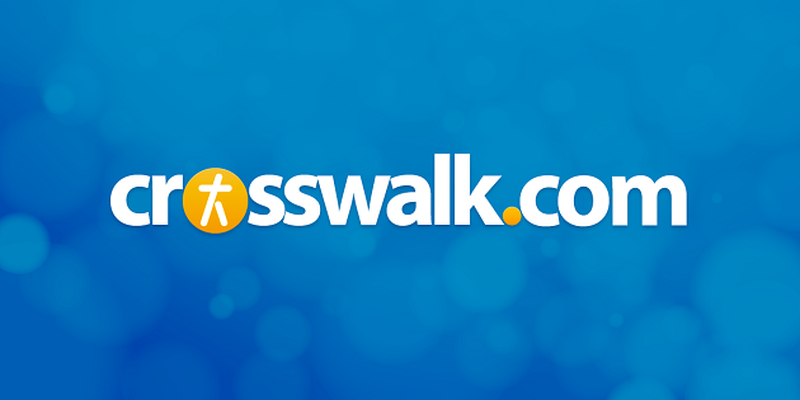 Sounds like … a distinctive blend of modern worship and alternative pop/rock, combining elements from Chris Tomlin, Matt Redman, Robbie Seay Band, Delirious, and Mute Math.
At a glance … a simpler and more accessible album than A Collision was, Remedy still impresses thanks to David Crowder Band's unique vision of worship and their increasingly confident sound.
Track Listing
The Glory Of It All

Can You Feel It?

Everything Glorious

… neverending …

Never Let Go

O, For a Thousand Tongues to Sing

Rain Down

We Won't Be Quiet

Remedy

Surely We Can Change
I know what you're wondering, so let me say it off the bat: Remedy is not A Collision … and that's probably a good thing.
It was almost two years ago to the day when David Crowder Band released their highly acclaimed magnus opus. Those familiar with the album recognize there's never been anything quite like it in Christian music (or beyond) with the truly unique mix of modern worship, alternative pop/rock, and bluegrass. Over the last four years, David Crowder Band has gone from a mere worship band to quite possibly the most innovative band operating within the established Christian music industry today. Impressively enough, even mainstream outlets like MSN seem to recognize it.
Casually sidestepping the B Collision EP (for devoted fans only), how can you possibly follow-up something so wildly creative and varied as A Collision? For Crowder and company, it means doing the exact opposite. Whereas A Collision was epic and almost unwieldy in album length (as well as length of song titles), Remedy seems downright tame with just 10 songs (of which the longest title is a familiar hymn). The sound incorporates all the band elements—acoustic and electric guitars, bass, drums, programming, DJ turntables, and violin—without shifting wildly between genres like before. Leave it to David Crowder Band to simplify their process and make it seem like a progression by offering their most accessible album since Can You Hear Us? in 2002.
Just because the album is more straightforward, don't assume it comes without a theme. As you might guess from the title and the medical cross on the cover, Remedy focuses on God's constant presence as the answer to our hurts while challenging listeners to be the balm needed in the lives of others. Indeed, the Texas band's 2007club tour is part worship experience, part rallying cry to inspire change in local communities. At the same time, one could view this album as the band's personal healing in response to the tragic death of their friend and pastor Kyle Lake shortly after the release of A Collision.
Worship remains at the heart of these songs, as always, which explains to some extent why Crowder rarely goes deep with his lyricism. From the unconventionally quiet opener "The Glory of It All" and the heavy dance-rock groove of "Can You Feel It?" through the beautiful piano-based tranquility of "Never Let Go," Remedy is a meditation on God's love and unfailing presence. As the album progresses, Crowder takes the message slightly further. The title track acknowledges how God heals his people when they come together in worship, and the acoustic closer "Surely We Can Change" isn't as much a prayer for internal transformation as it is for external influence on the world.
In this way, David Crowder Band challenges our fundamental understanding of a worship album. The majority of these songs are unlikely to make it into the standard repertoire of the average church, though there's plenty for youth bands and alternative worship services. Collectively, however, Remedy works together as its own worship service, with calls to worship ("Can You Feel It?"), prayerful reflection ("Never Let Go"), a hymn of praise (a straightforward contemporary spin on "O, For a Thousand Tongues to Sing"), a rallying cry ("We Won't Be Quiet"), and a message to challenge listeners to serve beyond Sunday morning ("Remedy," "Surely We Can Change").
At first glance, the words seem simplistic and at times repetitive—particularly "Rain Down" and "We Won't Be Quiet." Yet upon further listens, it becomes apparent that David Crowder Band establishes a tone through their music. In other words, this band goes beyond lyrics, framing them through context of a sound or a mood, and letting the music establish the lyrics; usually it's the other way around in Christian music.
Good thing that David Crowder Band has only grown in confidence with their sound. Recorded and self-produced at their barn in Waco, Texas, they remain one of the few bands in Christian music that is textured, nuanced, and dynamic enough to discover new elements with repeated listens. Yet it never sounds too busy—more a matter of uncovering new layers with time. Sure, some of the songs are lightweight fun, others reminiscent of previously released material ("…neverending…" is this album's "No One Like You"). But it all fits the band's broad musical scope, not to mention their unique vision of worship music. For that matter, who would have expected Ted Nugent to make a guest appearance, contributing guitar to a worship album?
For all these reasons, David Crowder Band continues to break the conventions of worship music as much as A Collision did, only more subtly so. Most worship albums offer music as a praise response to glorify our Creator. Remedy is more an engaging pop/rock album designed to spark worship because of who our Creator is. When the music is this good, worship comes naturally.
Copyright © Christian Music Today. Click for reprint information.