Showbread's "Reptiles" Unlike Any Other in Christian Music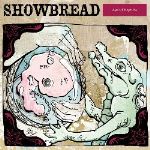 Artist:  Showbread
Title:  "Age of Reptiles"
Label:  Solid State
Pull up Showbread's website, and you'll see what lead vocalist Josh Dies has to say about his band's new disc: "You can expect this album to resemble the last one very little or not at all. This record is more direct, more structured, has more hooks and is the most incredible work of raw rock the world has ever known."
Can you imagine making such a statement, much less trying to live up to it? Well, after listening to "Age of Reptiles," all I could think about was how different this release is from Showbread's last and how much better the hooks and in-your-face rock riffs are. Is it the most incredible "raw rock" album the world has ever known? Doubtful – but it's so good it scares me to think about it.
The interaction between the varied vocal styles of Josh and Ivory Mobley and the combined melodic and hard attack of guitarists Mike Jensen and Matt Davis are a perfect blend with solid bass playing by Patrick Porter. However, what really makes this album great (next to the songwriting itself) are the incredibly quirky synths and keytar played by John Giddens. The keyboards do not come across as a novelty, and they don't take away from the "raw rock" sound of the album – that is an amazing feat in and of itself.
Showbread has come a long way since its debut, maturing in every area. Gone is the "been there, done that" screamo vibe, replaced with an up-front rock vocal power. There is no other sound or record like this out there right now, especially in the world of Christian music. Imagine wild synths playing alongside what are, in this reviewer's opinion, the most hook-filled loud rock guitars and amazing rock vocals since Nirvana's "Nevermind."
Josh, who wrote all of the songs, seems to have a real gift for melodies and lyrics that defy categorization. The CD liner notes quote Genesis 3:1 and state "Welcome to the Age of Reptiles. The soundtrack to the era of cold blooded vertebrates will be raw rock." There's a wild concept here that deals with some heavy subject matter; although, I think, they are being a little tongue in cheek, at times, but still making serious points. The band is very secure and open about its faith, but this is not a contemporary worship album. These are songs about real life as told through an incredibly artistic theme. From the opening track, "Naked," the lyrics grab you and make you think:  "I want to throw up/ But for now I hold back/ I can't express just how I'm feeling/ It's true." There is also the more sublime "Sing Me to Sleep," which includes this moving line: "Your heart is a song that I hear Jesus sing/It comes over oceans to me/ And the notes spell out messages in vibrant streams/ And what's written you show only me."
While the lyrics may intrigue you, the music will assault you. "Age of Reptiles" is both melodic and hard. The first single, "Oh! Emetophobia," will grab you with its opening synth hook and melodic chorus, while the oddly titled "Your Owls are Hooting" is by far the best track with driving drums and guitars. Whether your blood runs warm or cold, this raw rock is meant to be played loud and played often.


© 2006 CCM Magazine.  All rights reserved.  Used with permission.   Click here to subscribe.