Sons & Daughters
reviewed by Russ Breimeier

Copyright Christianity Today International

2003

1 Nov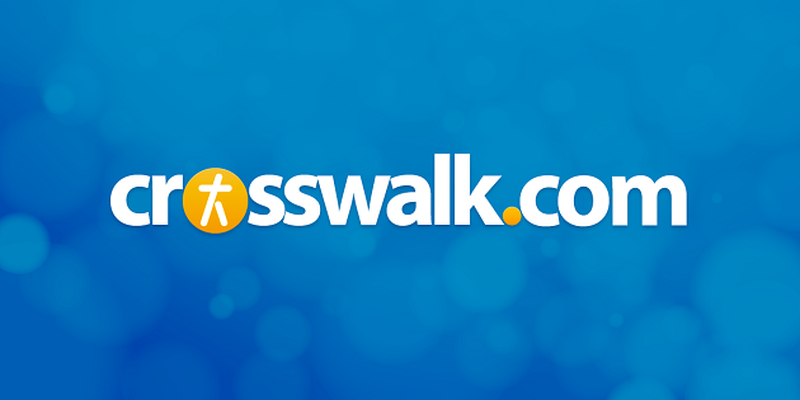 Sounds like … if Wes King were trading vocals with Daneille Young of Caedmon's Call while singing gentle acoustic pop songs worthy of a Norah Jones album
At a glance … a pleasant acoustic pop album featuring the musical talents of father and daughter, but just not as compelling as Bell's better work over the last 15 years
Track Listing
In the Morning
Hosea (Come Back to Me)
Ever Present Need
We Believe in Love
I'll Fly Away
Psalm 116
Getting Ready for Glory
Everything's Lies
Air Jam
Subtle Shiver
Lauds
The 59th Street Bridge Song (Feelin' Groovy)
Rain Song
Steve Bell—Canada's answer to Wes King, Michael Card, Wayne Kirkpatrick, and Dan Fogelberg—wasn't planning a new album so soon. Though he hasn't released a new project since 2001's Waiting for Aidan, he expected to be a busy man in 2003 with his daughter Sarah's wedding. But Sarah, due to growing unease, ended up canceling the wedding—suddenly leaving Dad with unexpected time on his hands. The elder Bell decided to put it to good use, recording some songs along with Sarah.
The result is Sons & Daughters, named so (as opposed to Fathers & Daughters) to reflect our equal standings with each other in the eyes of the Lord. The album generally doesn't focus on earthly relationships, or any particular theme for that matter. Three of the songs by Steve almost seem liturgical, lyrically adapted from older texts. The beautiful "Ever Present Need" comes from a poem by St. Francis of Assisi—"Darkness is an unlit wick/A simple spark would vanquish it/Truly I could burst to flame/Every time you call my name." His adaptation of "Psalm 116" is written as a flowing hymn of gratitude for Sarah's recovery from an eating disorder. While the song is admittedly pleasing acoustic pop that remains faithful to the source material, it's about as memorable as a lesser-known ballad from a Paul McCartney album. "Lauds" has a very similar sound, a brief prayer of thanks that draws inspiration from Robert Benson's Venite—A Book of Daily Prayer.
One of the album's more memorable and catchier songs is "Getting Ready for Glory," written by the great Carolyn Arends. It's inspired by Steve's grandmother, who once told him she learned psalms and hymns in preparation for worship in heaven. The album's most pleasant surprise may be "Subtle Shiver," an enjoyable folk song written by Steve's manager's teenage babysitter (!), Diana Pops. It sounds like a long-lost Caedmon's Call classic because of the melody, poetic lyrics, and Sarah's Danielle Young-like voice. Steve's strongest songwriting contribution on Sons & Daughters is the poignant "We Believe in Love," offering paternal comfort to a grieving child by reminding that the sour moments in life help define the sweetness: "How can we say that God has cheated us/When this crush of grief is proof that we have loved?"
There are good songs to be found here, as one would expect from such a gifted artist, but why does it feel so uneven? Steve admits in the press bio that Sons & Daughters is simply a collection of songs he and his daughter felt like doing. Half the disc relies on songs by other people—some familiar, some obscure. There's a gentle rendition of the folk gospel classic "I'll Fly Away" as well as a faithful but unremarkable version of Simon & Garfunkel's "59th Street Bridge Song (Feelin' Groovy)." Less familiar to many is "Hosea (Come Back to Me)," a thirty-year-old pop song directly inspired by Scripture, and Gord Johnson's "In the Morning," a quiet acoustic prayer to begin the day.
It's a very even-keeled album that rarely strays from softly delivered acoustic pop—after awhile, it almost makes Norah Jones's work seem comparably varied. The notable exception here is "Everything's Lies," a playful slice of acoustic Latin jazz that laments society's greed and materialism. While it is a welcome change of pace, highlighted by Mike Janzen's superb jazz piano solo, the song feels out of place stylistically and lyrically.
Since half of the originals by Steve are inspired by other texts, it doesn't really offer much in the way of introspection. Weigh all that with "Air Jam," an impressive acoustic guitar instrumental, and there's the sense that Sons & Daughters is a bit like a b-sides collection. Before you think of that as a bad thing, consider this. In between more accessible albums like Crimson & Blue and True Believer, Phil Keaggy also released albums of instrumental guitar noodling, geared more to his most faithful fan base. Sons & Daughters feels the same. While it is good work that will appeal to some, especially those who've wanted to hear more of his daughter, it isn't as compelling or excellent as Bell's past recordings. If you need an example of that, look no further than the intelligent inspiration of Waiting for Aidan.