Tea With Twila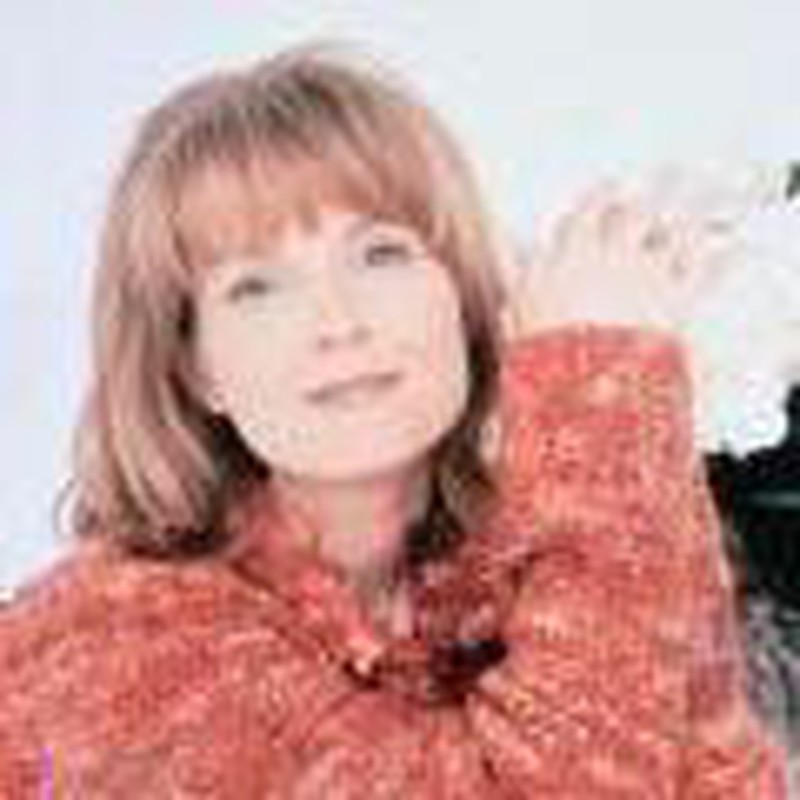 {{Twila Paris}}' thoughtful exploration of worship has brought another project along the lines of ==Sanctuary==. Place yourself in your favorite Kincade painting, pour a cup of chai, and sit in with Twila as we reflect on the latest in the Sanctuary Series, ==Perennial==
PERENNIAL IS A RETURN TO A MORE WORSHIPFUL FORMAT. HOW DID THAT HAPPEN?
For me, it's not so much that we departed from the direction of ==Sanctuary==, did something else, and then came back to it. I really see the Sanctuary projects as a series that go in between the other albums that I do. That doesn't mean that they'll come every other album; in fact, someday there might be two in a row. To me, they're projects that have a particular aim, a particular purpose, and we do draw fairly firm parameters around them. This music is meant to be used in personal worship.
HOW DOES PERENNIAL LEND ITSELF TO THAT END?
I always picture that this music would really offer something to, perhaps, a mom who has had a hectic day - maybe she'll lock herself in the bathroom and run a hot bath with the music in the background. Or, in the morning when everyone is racing around getting ready for school and work, you can put on something like this and start the day off in an atmosphere of worship and peace. It occurred to me that because we are created to know God intimately, we will never be joyful and fulfilled if we are not fulfilling our ultimate purpose and our highest calling. Whatever other callings we may have - such as nurse, teacher, businessman, mother - we are all called to worship God. That's not something for a particular few people who are very saintly and sit on top of a mountain. Everyone should have a time of individual worship.
HOW DOES INDIVIDUAL WORSHIP AFFECT CORPORATE WORSHIP?
True corporate worship happens when the individuals who form that group have been worshipping individually. They come prepared to worship as a group; they're not emotionally inspired because the worship team is good, or because they are singing songs that they like. But they are coming with an attitude and a heart of worship. In my opinion, personal worship is a prerequisite for meaningful corporate worship. I feel that it's important to offer tools that encourage and support meaningful personal worship to the individuals who make up a congregation.
SOME HAVE SAID THAT HAVING A STRONG SENSE OF COMMUNITY IS ALSO HELPFUL IN CULTIVATING MEANINGFUL CORPORATE WORSHIP. HOW HAVE YOUR RELATIONSHIPS WITH OTHER WOMEN ENRICHED YOUR SPIRITUAL LIFE?
In the intro of the "Perennial" book I talk about the fact that there are things that naturally happen when Christian women get together. I have found this to be true backstage, especially on some of the multi-artist tours like "Young Messiah" or "Emmanuel." You put women together in a dressing room or in a bus together and before you know it, we're talking non-stop and sometimes share things that are very intimate. That automatically causes us to learn from one another and benefit from each other's experiences. We laugh easily together, we cry easily together, and of course that's more true if you're close already. But I find that with almost any group of Christian women that these things will happen given a little bit of time. It's the things that sometimes might seem silly or inconsequential that become the thread that weaves together the fabric of our lives. In some way, somehow, they're part of what holds us together and what points us in the right direction.
WHAT WAS IT LIKE TO RECORD AN ALBUM THAT INCLUDED SUBSTANTIAL CHORAL AND ORCHESTRAL ARRANGEMENTS?
It has been an incredible experience. The orchestra was recorded in London. Some things were done with just a string quartet, but we also did several things with a full orchestra. Not to take away anything from the excellent string players in the United States, but the ones who played on this record are magnificent. Several of them came to the recording session with their 200 year-old Stradivarius violin or cello, and it really does sound different. The particular room where the recording took place is actually an old cathedral that's been converted to a studio. And there's just something so wonderful about a boys choir. I can't put my finger on exactly what it is, but maybe it's the innocence and the purity in those voices.
THE TITLES OF YOUR NEW RECORD AND YOUR BOOK EVOKE THOUGHTS ABOUT THE SEASONS. WHAT SEASON OF LIFE WOULD YOU SAY THAT YOU ARE IN THESE DAYS?
I suppose one of the greatest things that has transpired lately is that I feel like I've been experiencing a renewed hunger to know God, and to spend time with Him. That's not something that I've conjured up, but it's something He has done. On a heart level, I am more comfortable in my skin than I have ever been. I am not in an attitude of striving or worrying about what form my ministry will take, or what place God will have for me. I just know that He has a plan and that it is so much better than I could possibly dream up. The season I'm in is one of peaceful anticipation.