The Everglow
reviewed by Russ Breimeier

Copyright Christianity Today International

2005

1 Mar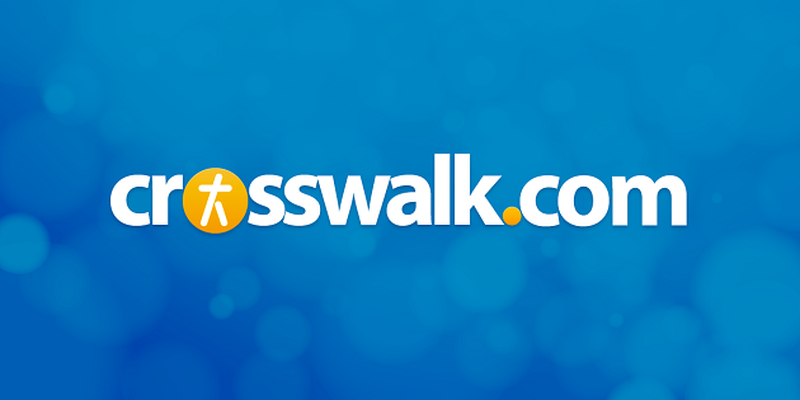 Sounds like … progressive power pop touched with emo, with fair comparisons to Jimmy Eat World, Sanctus Real, Smashing Pumpkins, Sunny Day Real Estate, and The Juliana Theory.
At a glance … although the themes aren't specific, they still depict a journey of faith on this beautiful and mesmerizing recording that's elevated by the band's impressive talents.
Track Listing
Prologue
We're So Far Away
Someone Else's Arms
Suspension
This Is the Countdown
Painless
The Ocean
Breakdown
Mistakes We Knew We Were Making
Cover Me
The Everglow
Ready and Waiting to Fall
Anything
The Sun and the Moon
Epilogue
This progressive power pop band got its start within Christian music, but soon developed a following with the indie rock club scene. Before long, they made considerable ripples in the mainstream market, helping their latest album debut at the top of the Billboard Christian albums chart. And no, we're not talking about Switchfoot.
Mae, hailing from Norfolk, Virginia, probably couldn't have anticipated the swift and strong response to their music. Their 2003 debut Destination: Beautiful has sold more than 70,000 copies with very little marketing and radio play—not too shabby for a fledgling band fresh out of college. But now comes The Everglow, a bonafide concept album and one of the year's most pleasant musical surprises. They were good before, but who knew they were this good?
Incidentally, Mae stands for Multi-sensory Aesthetic Experience. The band's founders are keen on the idea of tapping into the sensation of music—how do our experiences and senses generate emotional responses through art and sound? They seem to have touched on something special here, with an exquisite sound and a booklet of artwork intended to complement the songs. Yet it's hard to peg why Mae tickles the senses so. We've heard similar-styled power pop bands before, nor is this the first to enhance the music with artwork. But Mae would be rich if they could bottle and sell whatever it is they've got.
Imagine Jimmy Eat World without the punk or Sanctus Real with more intricate musicianship. Some have characterized Mae as emo, but they're far more melodic and not as hard as most bands in that genre—like Sunny Day Real Estate and The Juliana Theory with stronger pop sensibilities. Glistening piano and keyboards intertwine with guitar solos and dense power chords, all grounded by a confident rhythm section that's not afraid to let fly some atypical patterns and fills. It doesn't hurt to have Ken Andrews (Pete Yorn, Blink 182) producing either, and lead vocalist Dave Elkins sounds better this time blending into the overall mix. This is an exceptionally good band, with all five members playing and embellishing with distinction throughout.
The Everglow goes one step further by connecting artwork to the songs for an experience somewhat reminiscent of the Agapeland storybook records from the '70s and '80s. The Everglow's watercolor sketches—a style reminiscent of Maurice Sendak's art in Where the Wild Things Are—evoke childhood innocence in their simplicity, yet there's enough there to draw on the emotions of adults. There's also a charming audio prologue and epilogue that encourages listeners to follow along with the lyrics and pictures for the hour-long journey.
And it is an interesting journey for sure, opening richly with the majestic "We're So Far Away," accompanied by Rob Sweitzer's beautiful piano and setting the stage to unfold into something bigger. It's laced with longing and homesickness, leading into the powerful Smashing Pumpkins-styled guitar strains of "Someone Else's Arms," which expresses a desire to awaken from dull existence. The longing becomes a nagging desire to act on it ("Suspension") and break free ("This Is the Countdown"). "Painless" delves into Ecclesiastes by filling that desire with things that numb, not satisfy: "All these reckless nights have left me spinning out of control/Is there not a cure for sorrow?/All these fading lights mislead me, search for something more/Will there be a new tomorrow?"
Which brings us to "The Ocean," a calming alt-pop ballad and a definitive spiritual turning point that wrestles with "what I feel and what I'm told" in the pursuit of meaning. What follows seems to be a pair of songs born out of regret—"Breakdown" reflects on a potentially sweet relationship damaged by pessimism, while "Mistakes We Knew We Were Making" seems to be a lament over an abortion or a miscarriage. The artwork and lyrics for "Cover Me" suggest a crossroads, making a decision that grants freedom from sadness and emptiness.
That choice leads to the glorious title track, where "there's a neon light inside that shines, and tearing down the walls in the way … bright enough to save the weakest ones." There's joy in this light, as expressed in "Ready and Waiting to Fall"—" I've never been more perfect being alive/I've never been so satisfied/I could feel something different for the first time/Heaven made sense and all the words rhymed." The album concludes with further jubilation ("Anything") and then with a gentle song of surrender ("The Sun and the Moon").
If I sound abstract in summarizing the album's journey, it's intentional. The band's management is emphatic in saying that Mae is not a "Christian band," and that the personal beliefs of the members are private. But there's enough here and in interviews to suggest where the band is coming from spiritually—like other spiritually inclined bands targeting a broader audience, they're uncomfortable with marketing faith, opting to let listeners make up their own minds concerning the music.
Thus, the album fits the model faith journey of longing and fulfillment, and that's perfectly acceptable to an extent—so long as listeners know that it falls just short of filling in the blanks and defining the who's and what's. An exceptionally well-made album that succeeds as the sum of its parts, The Everglow is a new classic that can still be used to express our inner struggles and the heart of the gospel message.
Copyright © Christian Music Today. Click for reprint information.